– Sharknado 2: The Second One broke a Syfy record with 3.9 million viewers and 581,000 related tweets and holy shit is this really where we are headed as a culture now?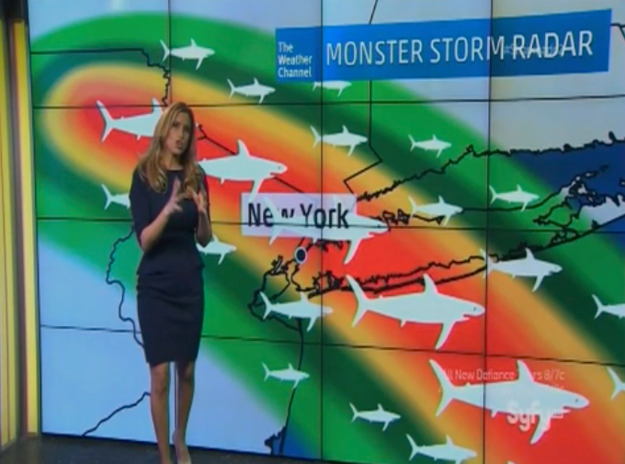 – You know why I'll miss Stephen Colbert when he leaves The Colbert Report for the Late Show? Because who, when he's gone, is going to tackle the tough subjects like this? The video is below, but it is not for the faint of heart.
[youtube https://www.youtube.com/watch?v=ncJI5xt5T4Y]
– David Simon, creator of the much-loved series The Wire, announced a new HBO series titled Show Me a Hero, which will be set in Yonkers. Great, another show I'll have to pretend to have seen, just like The Wire.
– Actress Aimee Richardson, who played Myrcella Baratheon in the first and second season of Game of Thrones, was apparently recast according to that Comic Con video. Richardson's response on Vine is pretty sad, but also about equal in length to the amount of screen time Myrcella Baratheon has so far on Game of Thrones.
[protected-iframe id="ea959181729dc8510e2e6a76a9590604-35584880-59143305″ info="https://vine.co/v/M0LJpJpgQ3I/embed/simple" width="320″ height="320″ frameborder="0″]
– Whenever I start to get annoyed by a celebrity's specific schtick, they always go on the Daily Show and that exonerates them for a little while. So, touché Aubrey Plaza, touché.