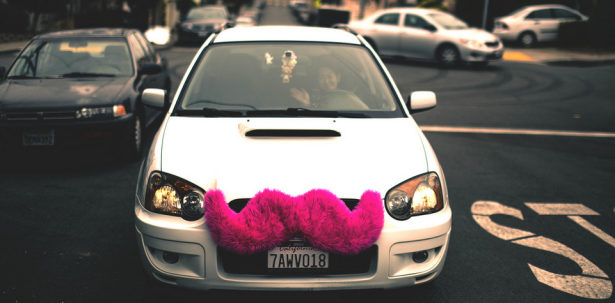 This morning, Lyft accused Uber employees and recruiters of ordering and canceling over 5,000 rides as an act of sabotage. Uber has since spoken out, not only calling it "untrue," but saying that Lyft is the real perpetrator, and has done the same thing to them almost 13,000 times.
Over the course of the day, it's turned into a vicious he-said-she-said.
Here is what Uber told Betabeat in response to the accusation that they have ordered and cancelled over 5,000 Lyft rides as an act of sabotage:
Lyft's claims against Uber are baseless and simply untrue. Furthermore Lyft's own drivers and employees, including one of Lyft's founders, have canceled 12,900 trips on Uber. But instead of providing the long list of questionable tactics that Lyft has used over the years, we are focusing on building and maintaining the best platform for both consumers and drivers.

These attacks from Lyft are unfortunate but somewhat expected. A number of Lyft investors have recently been pushing Uber to acquire Lyft. One of their largest shareholders recently warned that Lyft would "go nuclear" if we do not acquire them. We can only assume that the recent Lyft attacks are part of that strategy.
To which Lyft responded:
Once again Uber is deceiving the public, now with false allegations and an attempt to deflect from their illegal cancel campaign.

Lyft has more than 100 investors, all of whom are extremely excited that Lyft is approaching IPO-level revenue. Our "nuclear" strategy is continuing to take market share with 30% month-over-month growth, while building the strongest community of drivers and passengers.
We'd be glad to take a look at hard evidence that either Uber or Lyft has that the opposing party is truly participating in this kind of sabotage. In the meantime, we'll be trying to decode what "nuclear" actually means here.