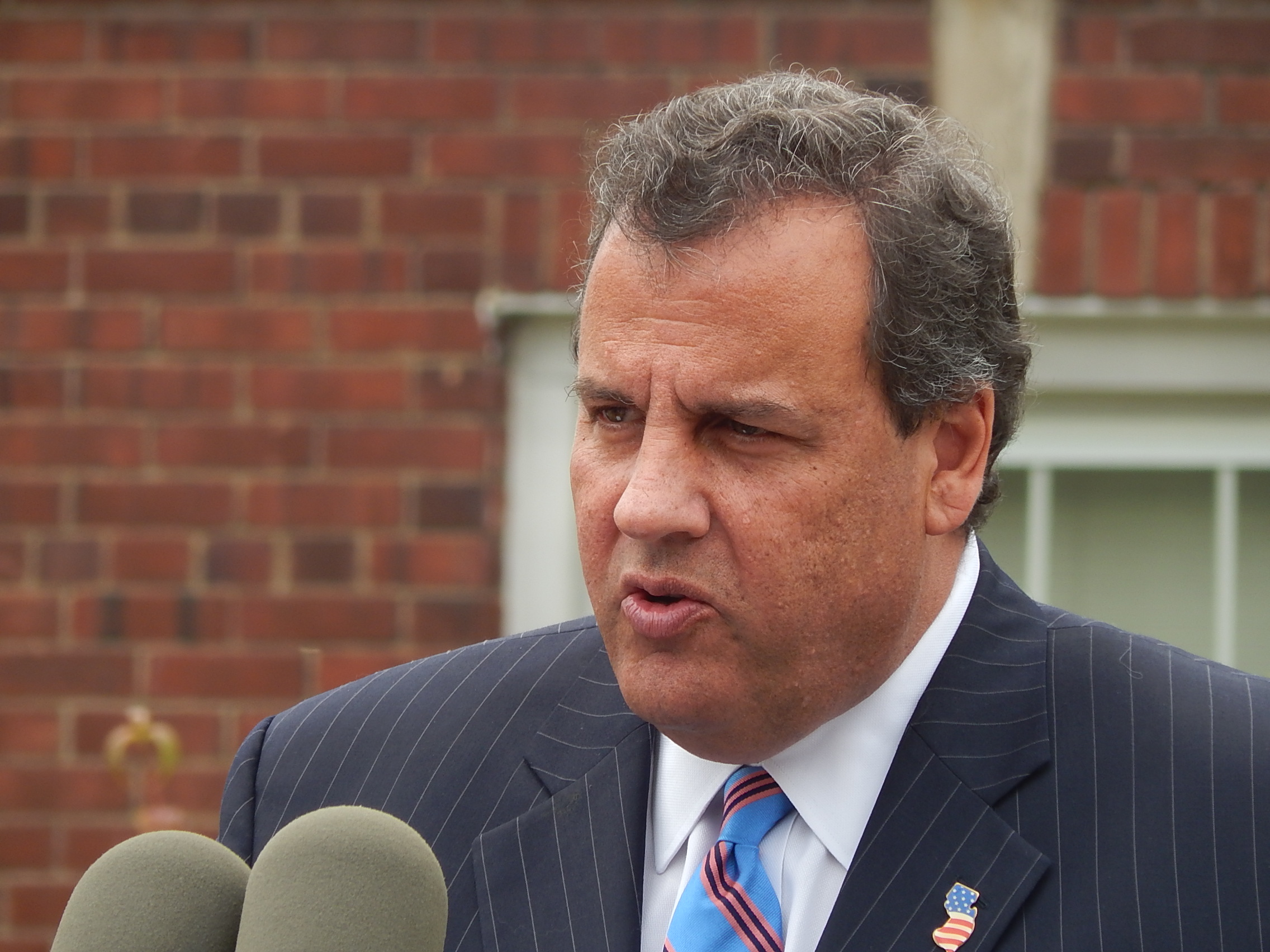 PARSIPPANY -Gov. Chris Christie this afternoon tried a flanking move in his public pensions and benefits chess game with the Democratic Legislature, leaning on the optics of what he promised will be an apolitical squad of fiscal experts.
The traffic roared in the background as Christie made his announcement.
He noted the "series of landmark reforms" he and the Democratic legislature struck on public pension costs in 2011, which Dems now resist.
"Clearly these actions have not been enough," he declared.
"Today I'm announcing the creation of a nonpartisan strudy commission," Christie added. "The study commission's charge is to think long-term. …No idea is off the table. …Reforms enacted by other states…look at the health and pensions provided in the private sector so we can compare with what's being provided by the majority …And any other factors."
Christie promised the roll out of the team of fiscal "folks" next week.
The report should be done by the end of September, he said.
Informed of the commission, Senate President Steve Sweeney (D-3) groaned from afar.
"The governor broke his promise to fund the pension system," he said in a statement. "The fact remains that the problems will be fixed if he simply keeps his word and provides the appropriate funding. Until the governor decides to keep that commitment, there will be no further discussion between us on pensions."
The news elicted a similar reaction from New Jersey State AFL-CIO President Charles Wowkanech.
"New Jersey needs a blue ribbon panel on job creation, economic recovery and how to slow the number of housing foreclosures," the labor leader said. "It doesn't need a study commission to remind police officers, teachers, firefighters and government workers that Gov. Christie is failing to uphold his own law to fund public pensions and has vetoed every solution the Legislature has sent to his desk."