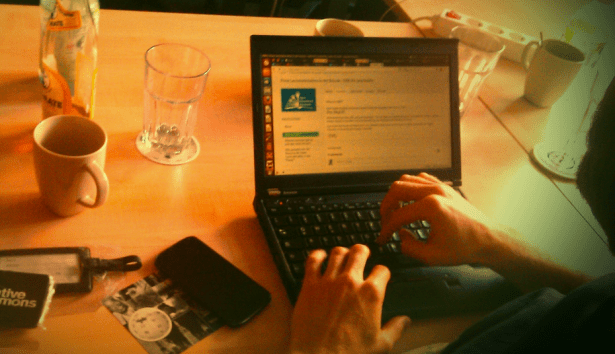 Every blogger, writer and reporter has a love/hate relationship with their content management system. If your professional life belongs to WordPress, for example, the woes of formatting overkill and half a dozen SEO fields have no doubt caused you to look up to the sky and ask: why isn't there a better way?
Vox Media, the network of mostly profitable news sites that includes The Verge, SB Nation, Curbed and Vox, has its own coveted in-house system called Chorus. In a recent post about the future of blogging, Vox Media Editorial VP Lockhart Steele hinted that Vox could be preparing to open Chorus up to the rest of the publishing world:
Here now, the buried lede: perhaps Chorus should become a tool for more than just those of us employed at Vox Media, and a platform that transcends words in the ways that Vox Media has long since transcended just being a collection of websites?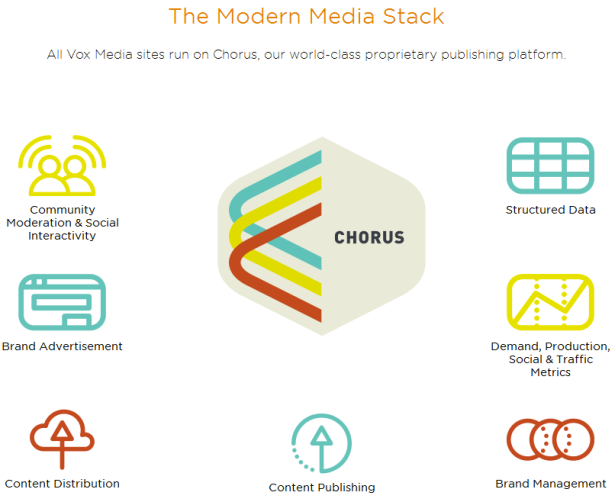 Chorus is a CMS that supposedly combines all of the things media organizations have to worry about — social media, layouts, advertising, community management — and wraps in into one, easy to use system. The allure of Chorus was a huge part why Ezra Klein left the Washington Post to start his own site as part of the Vox network. It was also efficient enough to build Vox.com in just nine weeks.
Switching CMSs is an infrastructural nightmare that almost no new organization is ready to undergo just because of some sleek new software. Then again, if Chorus really is as hot as they say, it might end up being as much of an employment perk as it is a part of the company stack.