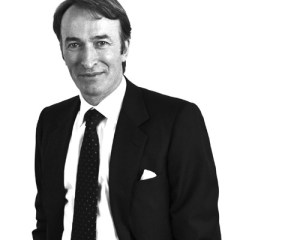 There was a time when one might reasonably have said that Soho needed re-branding. Always, it had the charms of cast-iron architecture and cobbled streets. But it was so darn industrial. The finishes were all wrong, the shopping left something to be desired and for goodness sake, there were no bistros! For better or worse, that Soho has very nearly faded from memory.
The one with which we all feel more familiar these days makes an eminently suitable locale for top-flight ad men like Red Peak founder Michael Birkin, who has also swapped identities lately, becoming chief executive in July of kyu, a subsidiary of Japan's second-largest advertising company Hakuhodo DY Holdings, which absorbed Red Peak. (Red Peak clients include Intel and AB InBev.) Perhaps he's decided on a new place to go with his new gig, because Mr. Birkin has just sold his Soho floor-through at 60 Greene Street for $8.25 million, according to city records.
The loft, a 3,900-square-foot one-bedroom, likely shares with much of the neighborhood's now-prime real estate a history of gradual and then sudden industrial-to-residential conversion, by way of artist move-ins and finally, wholesale luxury overhaul. Thus, it probably had no great need for Mr. Birkin's identity-crafting expertise, but it does not appear to have suffered the lack. A veritable "masterpiece" in the estimation of the listing held by Leonard Steinberg and Herve Senequier at Urban Compass, the apartment, encased in an 1873 cast-iron building, has a private elevator, multiple interior columns, 13-foot-ceilings and 8-foot windows.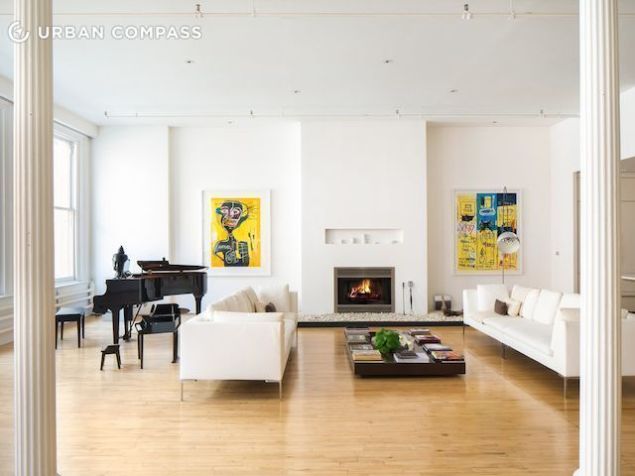 White walls and light maple hardwood floors combine with an ultra-modern kitchen, sleek, marble and metallic, to lend the space the aspect of a very high-end Japanese spa or sushi temple, an effect complemented in listing photos by a dining alcove appointed with a decidedly zen motif. The bedroom even has a 72-inch drop-down television screen and for more, ahem, communicative fun, a truly enormous mirror, which, in the listing photos acts as a headboard. (It's unclear if said mirror comes with the unit.)
But we're sure the buyers, CMR Design LLC, can afford to spring for a replacement if not.