Gary David Goldberg, who created Family Ties and Spin City—and who passed away last year at 68—was a Brooklyn native who headed West to earn his stripes. (Mr. Goldberg recounted the saga in his 2009 book Sit, Ubu, Sit: How I Went From Brooklyn to Hollywood with the Same Woman, the Same Dog, and a Lot Less Hair.) But when he looked back East, entertainment world fortune in hand, it was not toward his native borough that he gravitated. There is no shortage of real estate buyers kicking themselves for failing to snatch up land in Brooklyn before things got out of hand, but Mr. Goldberg poured his money into that most iconic of investments: a San Remo co-op at 146 Central Park West, which was just sold, according to city records, for $12.5 million by the Goldberg Meehan Family Trust. The listing was held by Catherine Harding of Stribling.  
Things have been busy at the San Remo this month; it was only last week that a sixth-floor combo set a building record with a $26.4 million sale. And though the more recent transaction, which sees the 13th-floor unit going to financier Timothy Barrows and his wife Margaret Flanagan, concerns a more humble abode, it's certainly enough to warrant jealousy among Manhattan dwellers and Brooklynites alike.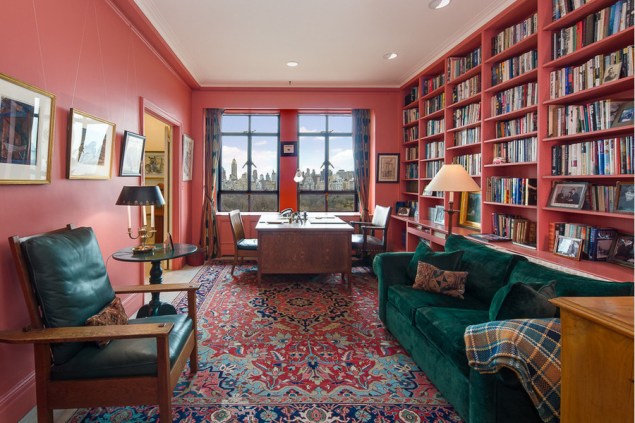 A three-bedroom with 55 feet of Central Park West frontage, the co-op has great light and Park and city views. (Even the butler's pantry has a window! Very egalitarian, although there's also some turtle-green paint in there that might be kind of an acquired taste.) One of the bedrooms is currently configured as a library—soft grapefruit hues and a wall of handsome built-ins—that stands beside a capacious living room. Details throughout conform to the the building's traditional flavor: high ceilings, original herringbone floors, tasteful molding and paneling. But attention to upkeep and updates is evident in the modern kitchen and bathrooms.
So as the summer draws to a close, there will be no call to worry about the San Remo's no-doubt punctilious renovation regulations.