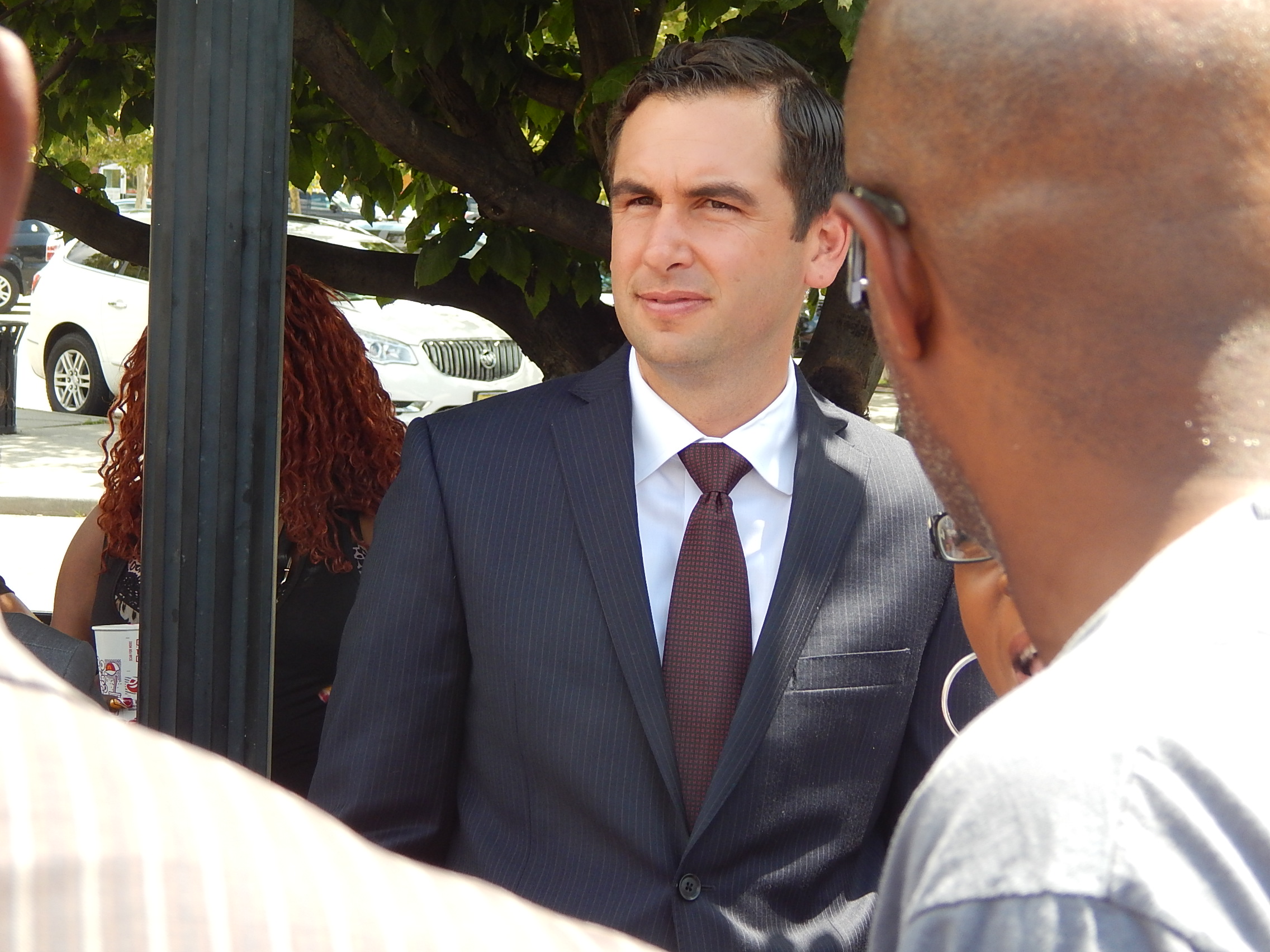 WINNERS
Steve Fulop
U.S. Bureau of Labor statistics compiled during the first year of the mayor's administration show that Jersey City outpaced both the nation and state in reducing the unemployment rate, with a decline that doubles the national average. At 7.8 percent, Jersey City also has the lowest unemployment rate of any large city in New Jersey.
Bob Fox
The Cherry Hill cop succeeds Ed Brannigan as president of the New Jersey Fraternal Order of Police (FOP) with his win this week over Steve Demofonte, executive vice president of the FOP.
Kathe Donovan
Up against a Democratic challenger who has three competitive candidates for governor trying to give him money in an effort to get a leg up with Bergen County Democratic Chairman Lou Stellato for the line, the incumbent county executive has Gov. Chris Christie coming in next month for a counter punch fundraiser.
Philadelphia
It's not done yet, but one of five cities bidding for the 2016 Democratic National Convention, the City of Brotherly Love holds an early edge, according to a report this week in the Associated Press.
Michael Symons
The veteran Gannett reporter wrote an incisive piece on the 10th anniversary of James McGreevey's Gay American Speech, which outlined the argument that without McGreevey's resignation there would be no Gov. Chris Christie.
LOSERS
Dwayne Horner
The Monmouth County Prosecutor's Office this week charged the campaign manager of 2013 state senate primary candidate Leigh-Ann Bellew with fourth degree identity theft for "spoofing" a mass robocall on the day of the election, which took place on June 4, 2013, in the 13th legislative district.
Cory Booker
According to a piece by veteran Bergen Record reporter Herb Jackson, a financial disclosure report filed this week showed Booker made $431,000 giving speeches countrywide last year, while running for Senate and receiving a $114,000 salary as mayor of Newark.
Revel
Once seen as a shiny key piece in the development of the region, the casino went belly up, and will close in September, according to a statement from the board issued this week.
Hillary Clinton
Slammed in a column by The New York Times' Maureen Dowd, the former Secretary of State looked opportunistic and calculating in her public criticism of President Barack Obama.
Steve Demofonte
In a rematch this week with FOP rival Bob Fox for the presidency of the NJ FOP, the executive vice president lost. Observers chalked a win for outgoing Prez Ed Brannigan (vice president of the national organization), who's close to Fox, and for Newark – Brannigan's old labor bread basket, which delivered the vote to the retired beat cop's candidate to stop Demofonte.