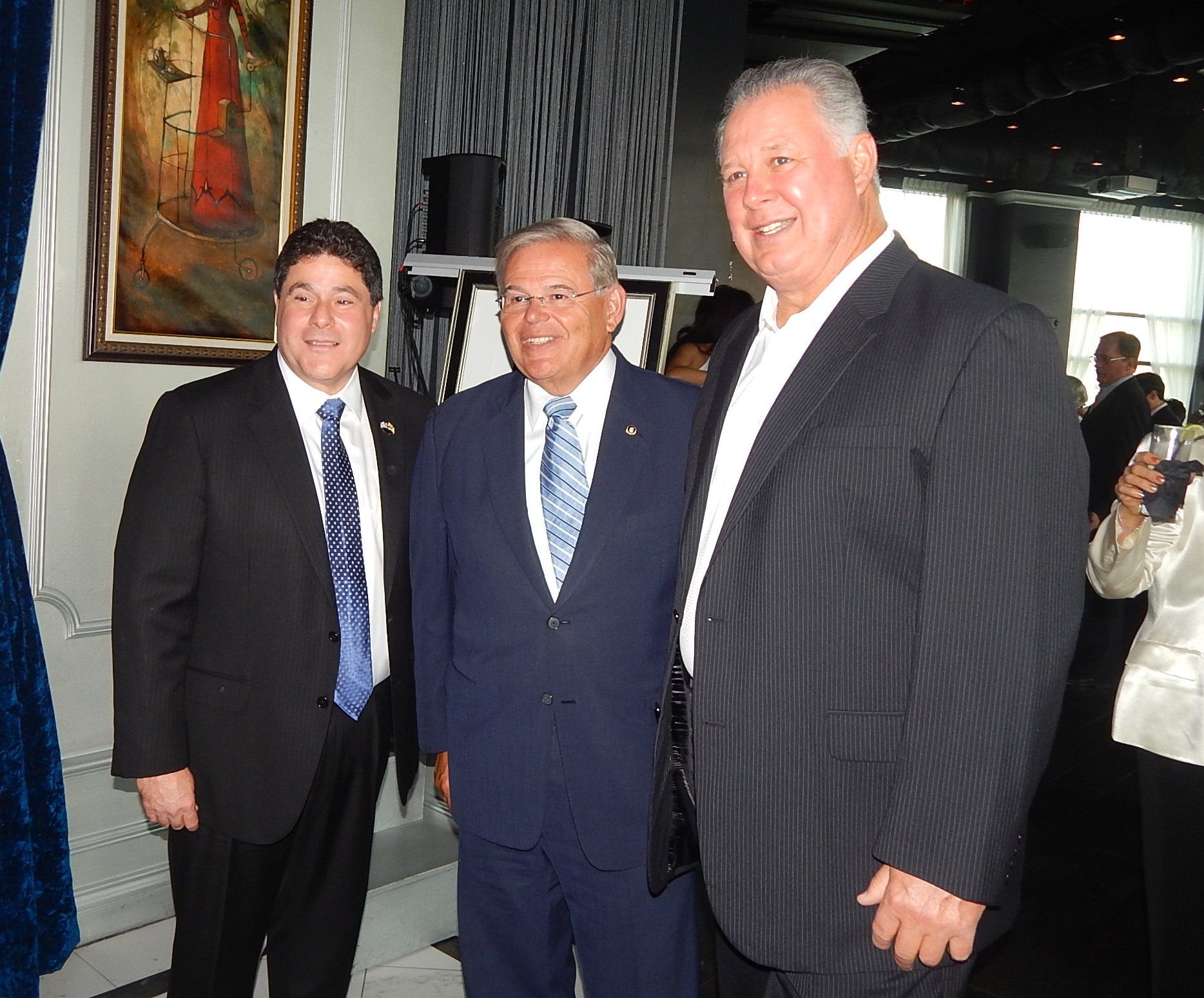 Newly returned from vacation, lame duck Hudson County Freeholder Jose Munoz surveyed the waterfront from afar as a raft-load of Democratic Party establishment insiders feasted on high-end finger food in the company of incumbent Mayor Felix Roque.
Having lost the Democratic Primary to Commissioner Caridad Rodriguez in June amid rumors of self-resuscitation in time for the 2015 municipal race, Munoz won't yet discuss his plans.
"At this point I'm considering what I'm going to do," he said. "I talked to Count Wiley, who had done a tremendous job in West New York as a commissioner and kept Roque on his feet, but I haven't made my decision yet."
Munoz could stomach some of the other party fat cats around Roque but it hurt him to see state Sen. Nick Sacco (D-32) with his nemesis and outright stung to see U.S. Sen. Bob Menendez (D-NJ) embrace the man Munoz unsuccessfully tried to take down last year.
"This is a smoke and mirrors on the backs of the taxpayers of West New York," said the freeholder, "a 30-year tax abatement for a waterfront developer in exchange for a one-time budget bounce. Next year they will have to raise taxes. It's unbelievable, but they hire a team of professionals to clean up his image. This is the same guy who endorsed [Republican Joe] Kyrillos then turned around and endorsed Menendez.
"I strongly feel Senator Menendez has been deceived and the Democratic Party embarrassed by Roque," Munoz added. "They really don't understand. Roque is an embarrassment, and the only way to solve that is to remove him from office."
PolitickerNJ asked Munoz if Wiley can win without him on the ticket.
He said he doesn't necessarily have to be on the slate to catapult he commissioner to victory next year.
"Count Wiley is a hard worker and a great campaigner," Munoz said. "I have many people who want me to run for mayor, others who want me to join a ticket for Wiley. They're [the party] making a mistake by endorsing Roque.
"This is going to bite Menendez in the future," he added. "Menendez associating with him – he's making one of the biggest mistakes of his political career. I would stay from him if I were him."