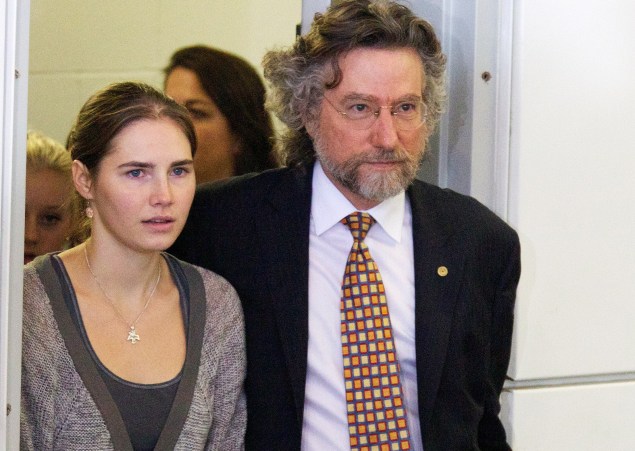 I spent the last few weeks in Italy, where the Ferguson riots were looped endlessly on TV. Alarmed Italian friends one after another took me aside to ask whether America was on the verge of collapsing into a race war.
I explained that in fact, it's business as usual: Ferguson is only a small piece of the large, ugly truth, which is that our jails are packed with black males, many unfairly prosecuted or ill-defended and that police shootings of black men are unfortunately not unusual.
This week, two mentally disabled brothers were exonerated by DNA and released after serving 30 years for the 1983 rape and murder of a child in Robeson County, North Carolina. Henry McCollum had been sentenced to death and his brother, Leon Brown, had received life in prison, on the basis of coerced confessions.
America's garish death rows, gun love and televised police brutality turns European stomachs, as it should, but it also gives them a sense of moral superiority, which it should not.
The truth is that powerless outsiders don't fare well in any justice system, including Europe's. I refer here to the ongoing saga of the Amanda Knox case, in which an outlier white female is the Italian version of the black man snapped in the jaws of a judiciary protecting itself with pit-bull ferocity.
---

Outliers, strangers, minorities and people with no access to the levers of power can go from merely suspicious to convicted fast when a crime occurs, anywhere.

---
Mr. McCollum had signed a detailed confession before a change in laws to require confessions to be videotaped. The police, according to the defense attorney, "lied and intimidated with impunity."
Similarly, Amanda Knox signed a confession of sorts during an un-videotaped interrogation by Italian police. In the investigation of Meredith Kercher's 2007 murder, the local cops video- and audiotaped everything, including conversations the defendants had with their parents and each other before their arrests.
No one knows or will explain what happened to the video or audio of the night where Ms. Knox says cops smacked and threatened her with jail to get her to say she was in the house. But the video has never turned up.
Italian courts threw out the "confession." But criminologists say that whenever a confession appears in an investigation, it alters the attitudes of police and investigators whether or not the courts allow it. In this case, Ms. Knox's alleged mea culpa influenced everything that came afterward, from media coverage to biased and flawed police work.
Nine books have been written about the case. Two of them, mine and Candace Dempsey's, argue that the two convicted students didn't do it, and that a third defendant probably acted alone. For expressing these views, we are often accused of having taken money from what they call a "massive American PR machine," which in actuality is a lone Seattle-based corporate publicist hired by Ms. Knox's father to field the volume of press calls regarding their daughter's globally famous predicament.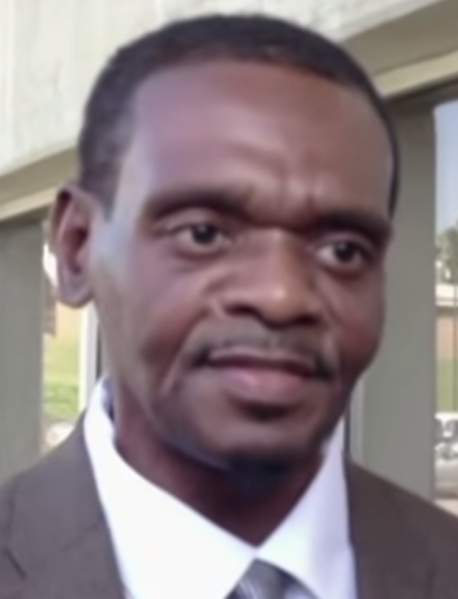 The Italians and Italy-based journalists who produced this idiotic meme forget, if they were ever aware, that Americans know how to run really effective "massive PR campaigns"—and this wasn't one of them.
A truly massive, American PR campaign on behalf of Amanda Knox would have had her out of Italy in a week or two. But her middle-class parents had no connections and no clue.
One book actually has made some Hollywood-grade money on this case. British director Michael Winterbottom's movie opening this week at Toronto is based on a book originally titled Angel Face: The True Story of Student Killer Amanda Knox. As the title makes clear, it hews neatly to the prosecutor's narrative of a psycho American beauty. Mr. Winterbottom has gone on record saying the truth in the case isn't ascertainable. "The real focus [of the movie] isn't about how did it happen, you never know," he said to The Independent in February.
It's actually impossible to look at the known facts of the Meredith Kercher murder case and the M.O. of the third defendant, and still be puzzled about who killed Kercher. A burglar named Rudy Guede doesn't even deny being in the room when she bled to death, and his fingerprints were on the wall in blood.
The case of the wrongly convicted North Carolina brothers is similar to the case of the oddball white girl who happened to be nearby when her roommate was murdered in Italy.
It is human nature to suspect the outsider, which is one reason why Tolstoy noted that A Stranger Comes to Town is one of just two themes for great literature. (The other, certainly apropos in the Knox case, is A Man Goes on a Journey.) Outliers, strangers, minorities and people with no access to the levers of power can go from merely suspicious to convicted fast when a crime occurs, anywhere.
When powerful prosecutors are faced with evidence contradicting their wrong theories, they often dig in their heels.
In the McCollum case, innocent black men—just teenagers at the time—whose mental disabilities put them further from the norm spent 30 years in jail after a rural southern county DA named Joe Freeman Britt (nicknamed "America's Deadliest DA") ignored other possible culprits, including the real rapist/killer, already known to the police as a serial offender, who lived a block from the crime scene.
Similarly, the Perugia police and prosecutor knew a lot about Mr. Guede—but their minds were already made up about Ms. Knox.
The case against her is as flawed as the myriad unnoticed prosecutions of men like Henry McCollum, all of them forgotten and rotting behind bars.
Unfortunately, justice is not blind, anywhere. It just too often turns a blind eye to contradictory information once it sets a course, and powerless "others" or strangers are often those who find there's no way out.