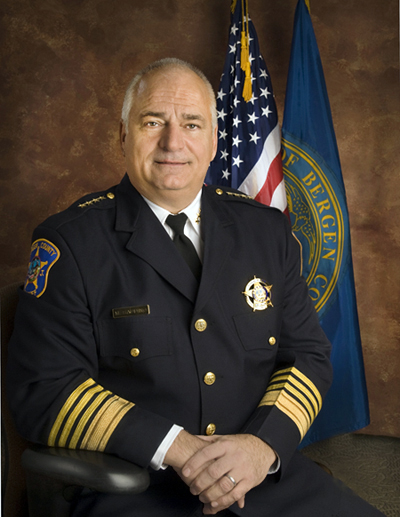 Bergen County Sheriff Michael Saudino today rejoiced with the news that the New Jersey Supreme Court upheld a unanimous Appellate Court decision demanding that Bergen County Executive Kathe Donovan immediately release all the compensation due to the Sheriff's Officers.
The amount is about $8 million.
"In ruling against a stay, the Supreme Court has sent a clear message that the County Executive is unlikely to succeed based on the merits of the case,' Saudino said. "I am optimistic that Ms. Donovan will seize this opportunity to finally do the right thing and stop wasting the taxpayers' money on frivolous litigation."
The Supreme Court also found that the Donovan legal team erred in their application for certification.
"As a result of this mistake, the taxpayers of Bergen County will likely have to pay for a reapplication to the court and the preparation of a new brief, all of which will substantially add to the already enormous legal expenses the County Executive has incurred for the taxpayers of Bergen County in her attempt to change the law through judicial activism," the sheriff said. "I call on her to honor the law, honor the courts, and honor the contract by standing down and not re-filing the case at the taxpayers' expense."
A Republican lawman at war with the incumbent county executive of his own party, Saudino has a big fan club with Democrats eager to leverage the GOP civil war into a win for Bergen County Freeholder James Tedesco, who's challenging Donovan.
The executive's office responded to Saudino.
"She's disappointed that the stay was denied but pleased the court allowed the filing of an amicus brief from Morris County," said Donovan Spokeswoman Jeanne Baratta. "The broader policy arguments are going to proceed."