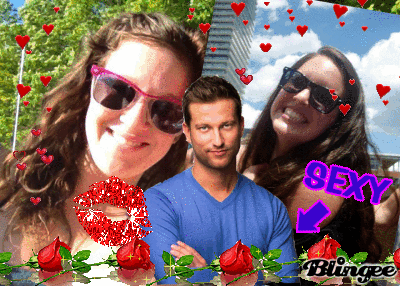 Bachelor in Paradise is our reward for slogging through weeks of Bachelorette Andi's nonsense. Join us, as contestants from Bachelor and Bachelorette seasons past stop being polite and start getting real (drunk and crazy). We are deeply honored to be joined this week by Bachelorette, Bachelor Pad and Bachelor in Paradise alum Chris Bukowski. 

CHRIS: The zero to sixty rose goes to Cody Code! Right off the bat we witness a conversation between Michelle and Cody where she basically explains that she wants to slow things down. Just like his workouts, persistent and passionate Cody is dedicated to making sure Michelle will be by his side. I don't blame the guy. When I see someone I like (not often) I really…put all my eggs in one basket? Somehow we're talking about eggs again. Good source of protein. Anyway, Cody is in full Bachelor acceleration mode and he needs Michelle to catch up.

A rose goes to Cody for the following declaration: "I feel kind of numb. Just like, what's happening right now?" We love Cody, but watching him on this show is a bit like watching a baby deer figuring out how to stand for the first time, except instead of wobbly legs Cody is feeling feelings for the first time. Cody takes this song literally. Cody is Groot. Michelle claims that she isn't attracted to "big, easy guys" but that doesn't really matter, as Cody has the ability to imprison her in a cage made of arm muscles (also known in some circles as an embrace) whenever he wants.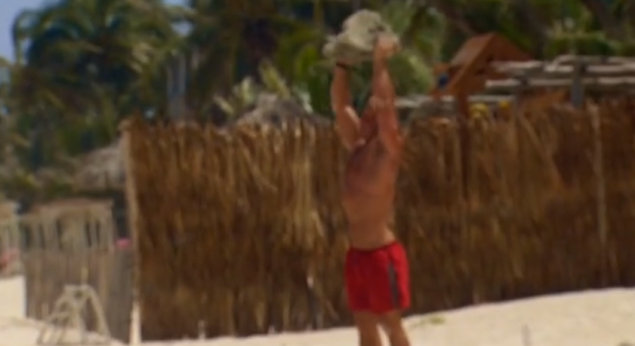 CHRIS: The "we're going into this hole together" rose goes to the power couple (do we use this term in this game?) Marcus and Lacy. I'm not sure if these two need anymore dates, but at least we get to see their priceless reactions to bats and catfish. I seriously can't even go on anymore about these dates because they all consist of going in caves and being scared of something. Can these two just get married already and avoid cave dates at all costs? I'm secretly hoping Batman makes an appearance before this season is over. Or is Marcus Batman? Oh, P.S. — Lacy drops the L bomb! She loves him back! Thank you, Bachelor Gods.

Um, yeah, a bouquet of roses goes to the Bachelor in Paradise production team, who have managed to deliver the best show of the summer on a shoestring budget. Between dates to identical-looking ruins, dates that are just "Yeah, put on some water shoes and descend through a tunnel on a rope ladder to this cave of horrors, beware the bat guano, have fun!!!!" and dates that consist solely of walking down a street in Mexico, the team behind this show is saving enough money to keep the cast drunk year round. Why oh why isn't this show year round?

CHRIS: The confused rose goes to Sarah. Sarah has this great thing going on with her bae Robert, but this week her crush Brooks trots onto this bat-infested island. Robert tells Brooks that he will kill him if he asks Sarah on the date. Meanwhile, Sarah is having an emotional breakdown because Brooks is such a hunk.  Feeling threatened, Brooks asks Jackie on the date. I think what Sarah was feeling is completely natural. I mean, we go on this island with high hopes that there could be the one there for us.

A rose goes to Brooks for appearing extremely confused by the whole Bachelor in Paradise setup. His argument: basically everyone should be up for grabs at any time. Y.O.P.O! To be fair, he's in a tough spot since the vets have all had DAYS to build their super serious, super strong relationships prior to his arrival. Both Brooks and Sarah are comically distressed about not being able to go out on a date in Paradise. They do know that this show doesn't end with mandatory weddings, right? (Or does it????) They can do whatever they want once they leave Tulum. Also, Sarah, you were just talking about wanting to bring your relationship with Robert "home to California!" Granted, by this point everyone's brains have been addled by constant exposure to sun and alcohol, but still.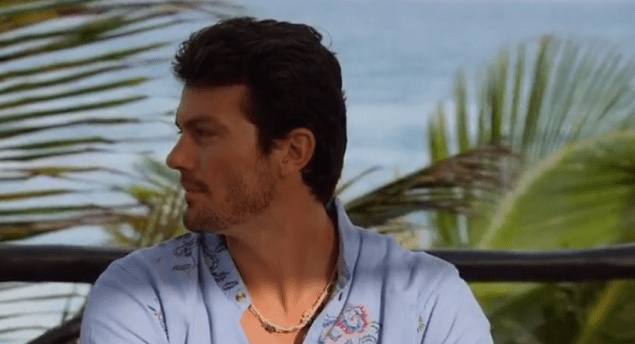 A rose to Jackie for ensorcelling all of the remaining single guys on the island. She is beautiful, but so is everyone else! Nonetheless, every time they return from a date with her (with the exception of the Teflon Don Jesse Kovacs, who forgot to pack his feelings before he got on the plane to Mexico), the dudes of Tulum are like "Jackie is my everything." Or, as Brooks would say, "really fun to look at."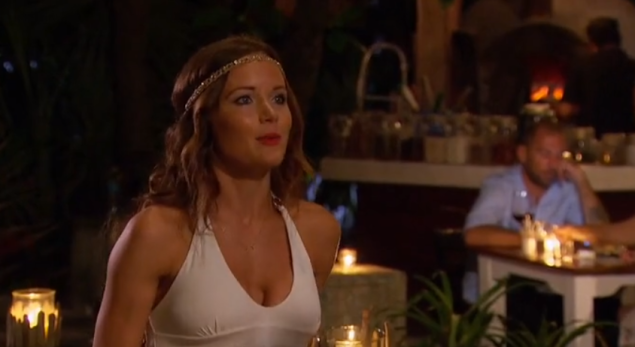 A rose to Sarah, who works herself into a tizzy while Brooks is away getting Jackied. She's convinced herself that the best course of action is to break up with Robert (????) so that she will be fully available for Brooks, assuming he hasn't already gotten pre-engaged to Jackie. What are you DOING, Sarah? Luckily, Robert commissions a love letter from Harold of Harold and the Purple Crayon fame and unknowingly manages to stave off being dumped. It was close, though.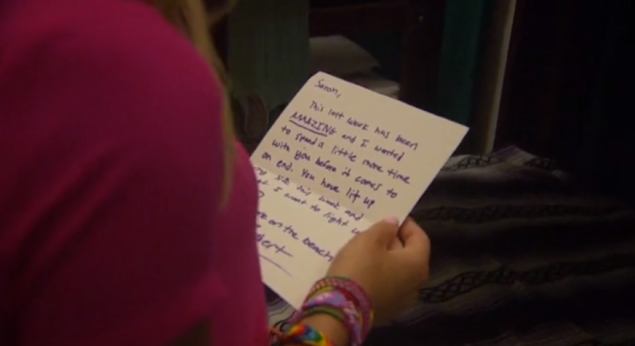 CHRIS: A rose goes to Bachelor legend Michelle Money. Michelle has a lot to offer and she is obviously and rightfully protective about it. She lets her guard down and finally gets on the Cody train. She realizes that this could be the guy that she's been looking for and decides that this all feels right. This goes to show — if you truly believe in something, then you fight for it. Cody has done just that and Michelle has finally come around. I could see them starting their own Perfect Human company. Cody will hold down the fitness side and Michelle will anchor the beauty side. Maybe together they can just create the perfect baby?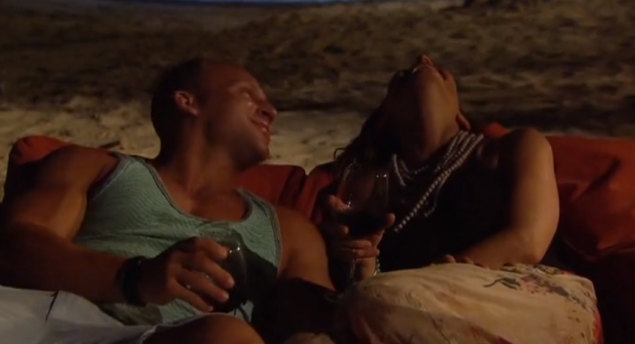 CHRIS: The insanely bad bad bad bad bad rose goes to the ever so entertaining Jessie. To me there is "entertaining" and there is a place where you draw the line. Jessie has crossed the line. This is not a game, homie, and we're not competing for $250k any longer. Sticking around to call someone a dumb blonde and call my man Tasos "Taco" is extremely disrespectful to say the least. I may not be the person to preach about this, but Christy is a good friend of mine and when you disrespect my friends it pisses me off.  I'm glad that Christy has figured out Jessie and may not be the dumb blonde he perceived her to be. Everything Michelle said to Jessie x2 is what he had coming. Jessie plays the villain character well, but karma came back and kicked him in the ass. No love lost on Jessie and "the Jessie".
So, okay. Apparently Lucy and Jesse "did sexual things" in a van, which Jesse was only too happy to relay to the other bros on the island, although since they aren't 15 years old, we doubt that anyone was all that impressed by tales of vehicular sex. Michelle takes it upon herself to inform Christy that Jesse is kissing and telling, and she turns on a dime from "he's such a good guy" (LOL) to "Jesse is a misogynistic douchebag." Now officially Over It, Christy decides that she's going to chill out and leave her fate "in God's hands." All of this backstory is to set up the infinite number of roses the show earns by setting Tasos's entrance on the beach to rather church-y sounding music. This show is relentless in making fun of the cast, and it's hilarious.

A rose to Tasos for heeding wise Michelle's advice to take Christy on a date, though there is a nail biting moment when it appears that he might be fixing to ask her out, which Cody deals with by storming off to parts unknown and pouring water all over his body to tamp down the flames of his raaaaage. Tasos is pretty cute. Christy seems happy. Whatever, you two!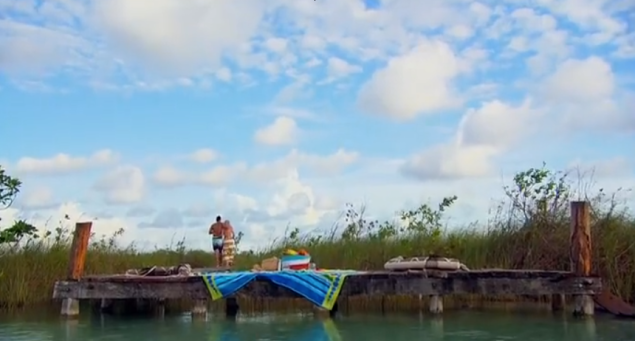 CHRIS: The MVP rose goes to AshLee for not cutting anyone this episode.
However, that rose comes with a giant caveat: AshLee hasn't fully Hulked out yet, but the signs are there: in her insincere sucking up to Michelle in order to curry favor with Graham, in her "selfless" fury that Graham's name hasn't been on a date guard, and in her general vibe and way of existing in the world. We should all be scared!

A rose to Jackie for continuing the charade that she doesn't kiss on the first date. So far on this show she's been on four dates. She kissed Marquel, didn't kiss Jesse or Brooks, and fully made out with Zack while knee-deep in stagnant water in yet another cave of nightmares (sidebar: Zack referred to this whole situation as "romantical"). Jackie, I'm pretty sure it's time to adjust this to "I kiss on 50% of first dates." By the time the rose ceremony rolls around she has Zack giving her one of those dumb bracelets that gets all knobbly and gross and eventually disintegrates (I mean, "makes your wish come true") and Brooks painting her nails as an electric guitar wails in the background. Clare must be FURIOUS.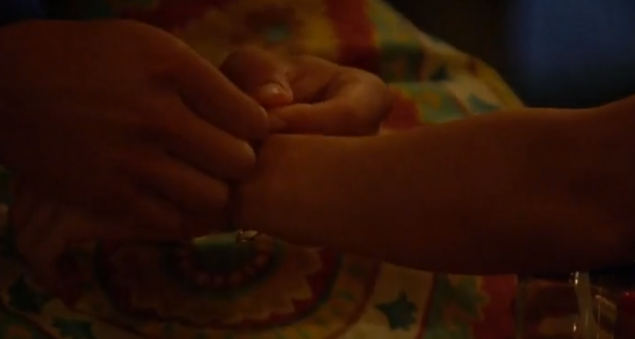 Finally, all the roses to Christy, Michelle and Lacy, who have a feminist awakening while sitting around a wooden table in which they vow to give Jesse a piece of their collective mind. Jesse, seeing the writing on the wall re: Christy, tries to weasel his way out of the embarrassment of not getting a rose by declaring that he's leaving because she wasn't "opening up enough." The classic "You can't fire me, I quit!" gambit. What he doesn't count on is Lacy and Michelle, eyes alight with the twin forces of righteous anger and misandrist glee, giving Christy the courage to confront him as he sits pathetically in the back of an SUV looking like he'd rather be anywhere else. Despite the onslaught of insults from Lacy/Michelle/Christy, Jesse's spirits remain high in his exit interview. After all, he's counting on getting "invitations to festivals" as soon as he gets home.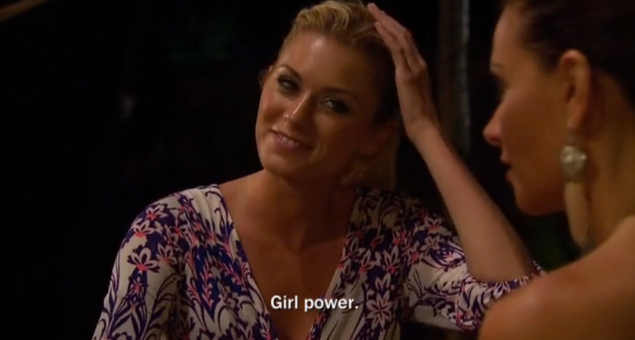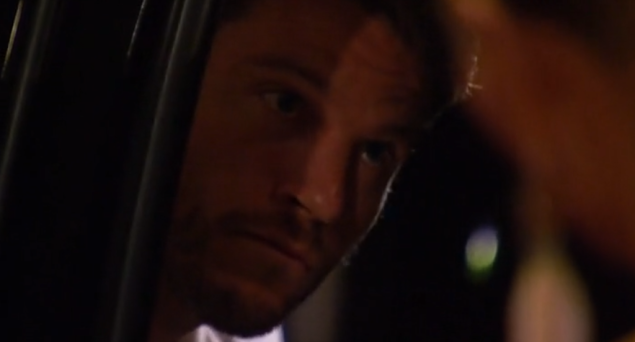 At the end of the rose ceremony, Brooks is the odd man out. Sorry homie!
Next week: Chris Harrison promises that for the finale of our favorite show, "everything will change." Here's hoping that change comes in the form of an announcement that it's been renewed FOREVER.