Bachelor in Paradise is our reward for slogging through weeks of Bachelorette Andi's nonsense. Join us, as contestants from Bachelor and Bachelorette seasons past stop being polite and start getting real (drunk and crazy).


A rose to Chris Harrison for beginning his transition from crappy reality show host to God relationship expert. "I'm asking each and every one of you to take a hard and honest look at your relationships," he says to the six remaining "couples." "Do you see this making the transition from Paradise into your regular lives?" Um, didn't Tasos and Christy just meet yesterday? And have Zack and Jackie ever actually talked? Anyway, Dr. Harrison commands the couples to decide immediately: do they want to break up and leave Paradise, or stay together (and also leave Paradise, because other people have to stay at the Holiday Inn Tulum, too)?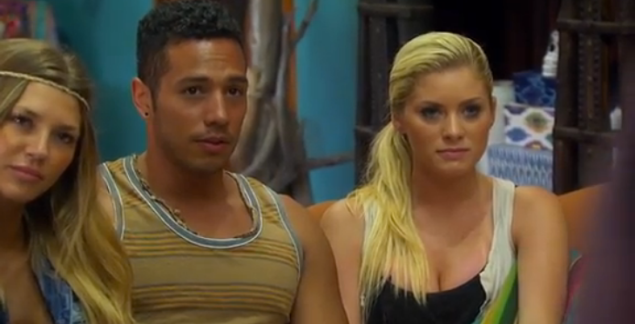 Roses to every insane contestant who actually takes Chris's command seriously. Can we not pretend that if these people break up, they have to go home and pretend that each other were never born? Can't they still text each other and hang out and hook up at whatever sloppy Bachelor alumni event happens next? Similarly, if the couples choose to stay together, it's not like they'll be forced to live in a cage together in Chris Harrison's backyard for the next 20 years. Couldn't they just break up the second they get back from Tulum? The stakes on this show literally could not be lower, and yet somehow Michelle Money says, "It's literally like someone has a gun to your head."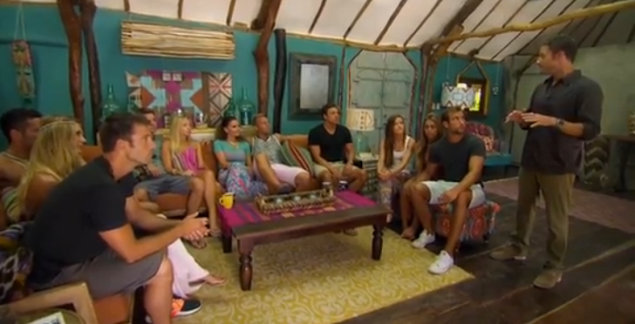 A rose to Graham, the protagonist of this dystopian fiction novel we call Bachelor in Paradise, who finally realizes that two plus two does not equal AshLee. With some prodding from Michelle Money, Graham realizes that AshLee, his tupperware-loving Big Brother, isn't going to work in the real world, and breaks up with her. It's like that part in the Giver when Jonas realizes Meryl Streep has been injecting him with mind-numbing medicine all his life, and finally starts seeing color.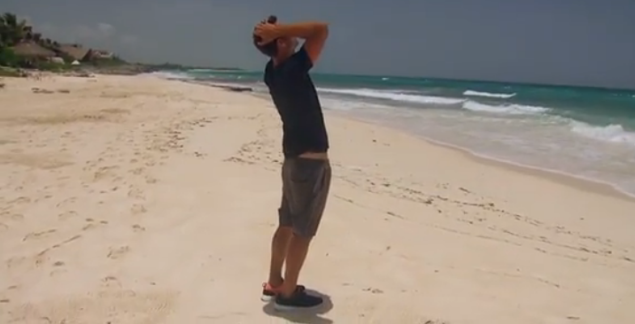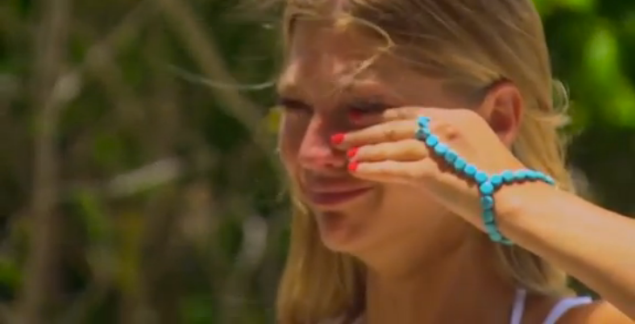 A rose to Lacy, who recently looked up the word "delusional" in a dictionary and then used it twice to describe AshLee. This is the second time Lacy has used a four-syllable word this episode. Additionally, does anyone else get the impression that Lacy is proud of herself every time she completes a sentence without errors?

Roses to Tasos, Christy, Zack and Jackie, who felt obligated to have ~serious conversations~ about their relationships, despite only having known each other for like two days, and despite both relationships having formed simply because the men were more appealing alternatives to Jesse Kovacs. Unsurprisingly, both couples decide to "break up" (a.k.a. go home, but still maybe continue sexting each other).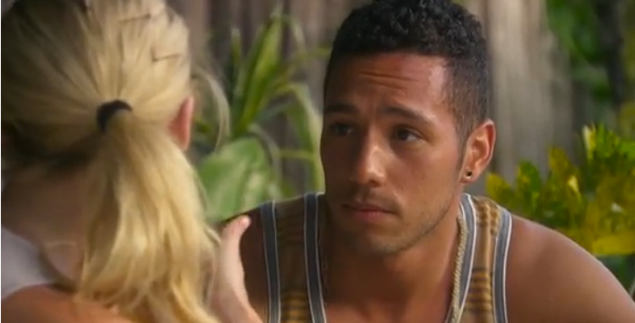 Marcus and Lacy are obviously staying together, so now the only question is, what will become of Michelle Money and Cody? Only time (having sex in the fantasy suites) will tell.

A rose to the the moment Chris Harrison announced the overnight dates, and Robert realized he was finally going to have sex for the first time.

A rose to Marcus for being an OSCAR-WORTHY ACTOR, EVERYONE. Remember that time Marcus went on Andi's After the Final Rose special and said he was still upset about the break-up and still had feelings for Andi and blah blah blah? Well, wasn't that filmed AFTER Bachelor in Paradise, a.k.a AFTER he fell madly in love with Lacy? It's fun to imagine the conversation that took place between Marcus and the producers right before the After the Final Rose taping. "Marcus, we know you're blissfully in love, but think back to what it was like getting brutally dumped after introducing Andi to your closest family members."
Anyway, because the fantasy suite is where dreams come true (except for Sarah), Lacy tells Marcus she loves him back, and Marcus is really happy, and they make out in silhouette in front of a jacuzzi, and zzzzzzzzzzzzz.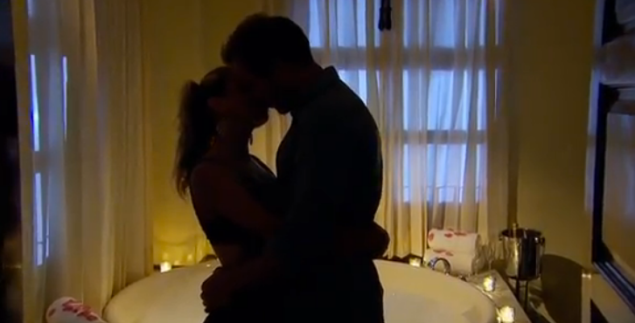 A rose to whatever Fifty Shades of Grey shit went down in Cody and Michelle's fantasy suite, because the couple returns the next day BASICALLY READY TO GET MARRIED ON THE SPOT. "I'm very sore and very satisfied," Michelle says. "She might have broke the Code," Cody says, not fully grasping the present perfect tense. "I marked some things off my bucket list last night, I'll tell you that." Michelle declares that Cody's her boyfriend now, and also that they had sex on every surface in the room.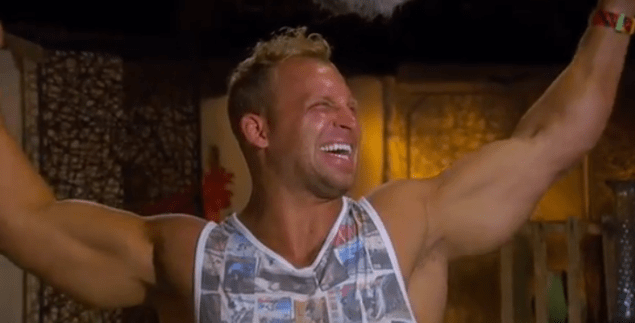 A rose to Juan Pablo and Andi night in the fantasy suite for no longer being the worst overnight date in Bachelor history; that honor now goes to Sarah and Robert's. We'll never know exactly what happened, but some choice phrases Sarah uses to describe the date include, "Robert was ready to go to bed," "He had his jeans on under the covers," and "I don't even know if he has a penis." And here's a special bonus comment from Robert: "We had a bath but we culdnt turn on the jet because it made too much noise, so it was a still bath." Is it getting hot in here OR WHAT?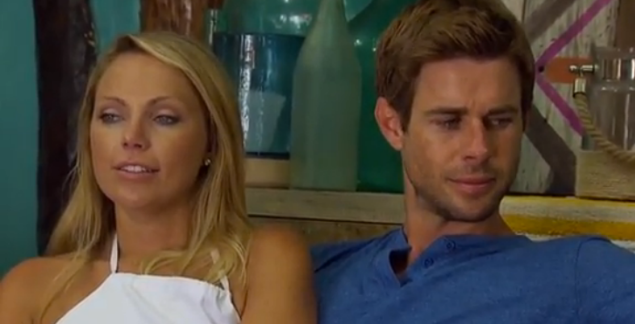 Because Robert can't give Sarah sex what she needs from a relationship, Sarah breaks up with him.

A rose to ghosts of Bachelor seasons past Jason and Molly Mesnick, who take their job as guest relationship counselors to the two remaining couples WAY too seriously. "I'm really curious to sit down and talk with Marcus," Molly says with the authority of someone who's accomplished far more in life than half-winning a reality TV dating show. "Is he even ready to be in love again?" "Or is he still in love with Andi?" Jason pipes in. "Right," Molly says.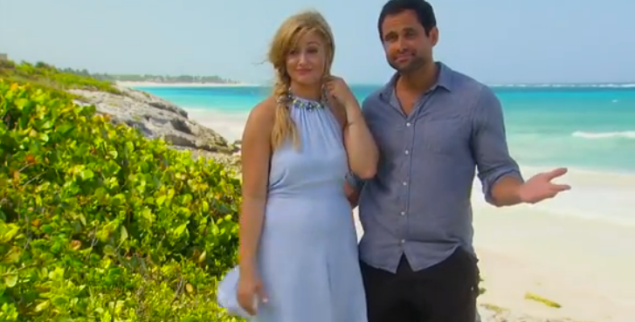 A rose to Des's totally perfect reaction to Michelle Money and Cody's relationship. "I love it," she says, then stops to correct herself. "Well, I love that I would never put you guys together." Er… thanks?

Time for the final rose ceremony of this godforsaken show! A genuine rose to Cody and Michelle, who accept each other's roses and now seem really happy together, based on Michelle Money's Twitter feed alone. Cody has apparently moved to Utah to be with Michelle and her daughter, Brielle, and now they all do really cute things together like swimming and using each other's bodies as barbells.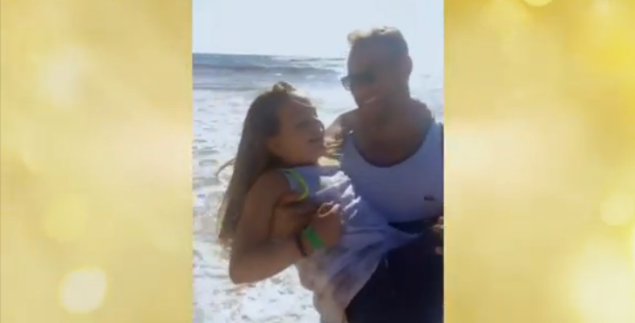 Finally, a rose to Marcus, who temporarily halts the rose ceremony to pull Lacy down to a conveniently-located wooden platform on the beach. Surprise, he's proposing to her!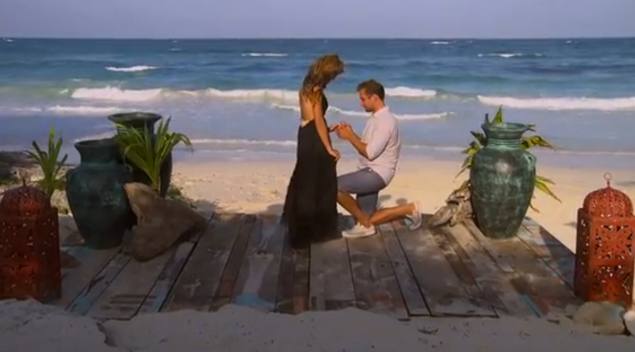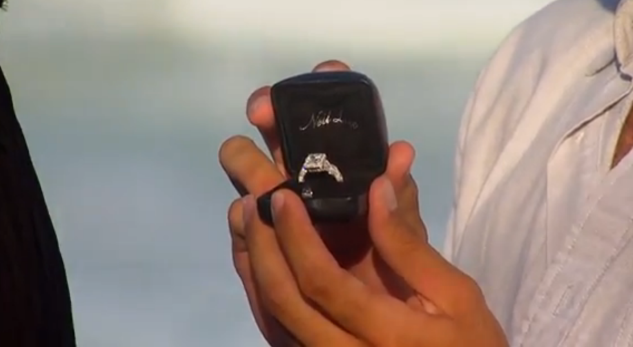 Dozens of roses to the happy couple, who are now planning a wedding for next spring. We expect they would have gone with winter, but that was too many syllables for Lacy to pronounce.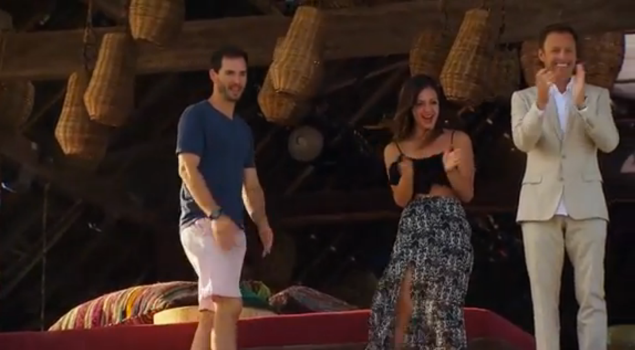 And now, we begin the four-month countdown to the next season of the Bachelor, a.k.a So You Think You Can Be an Iowa Farmhand? See you then, folks.