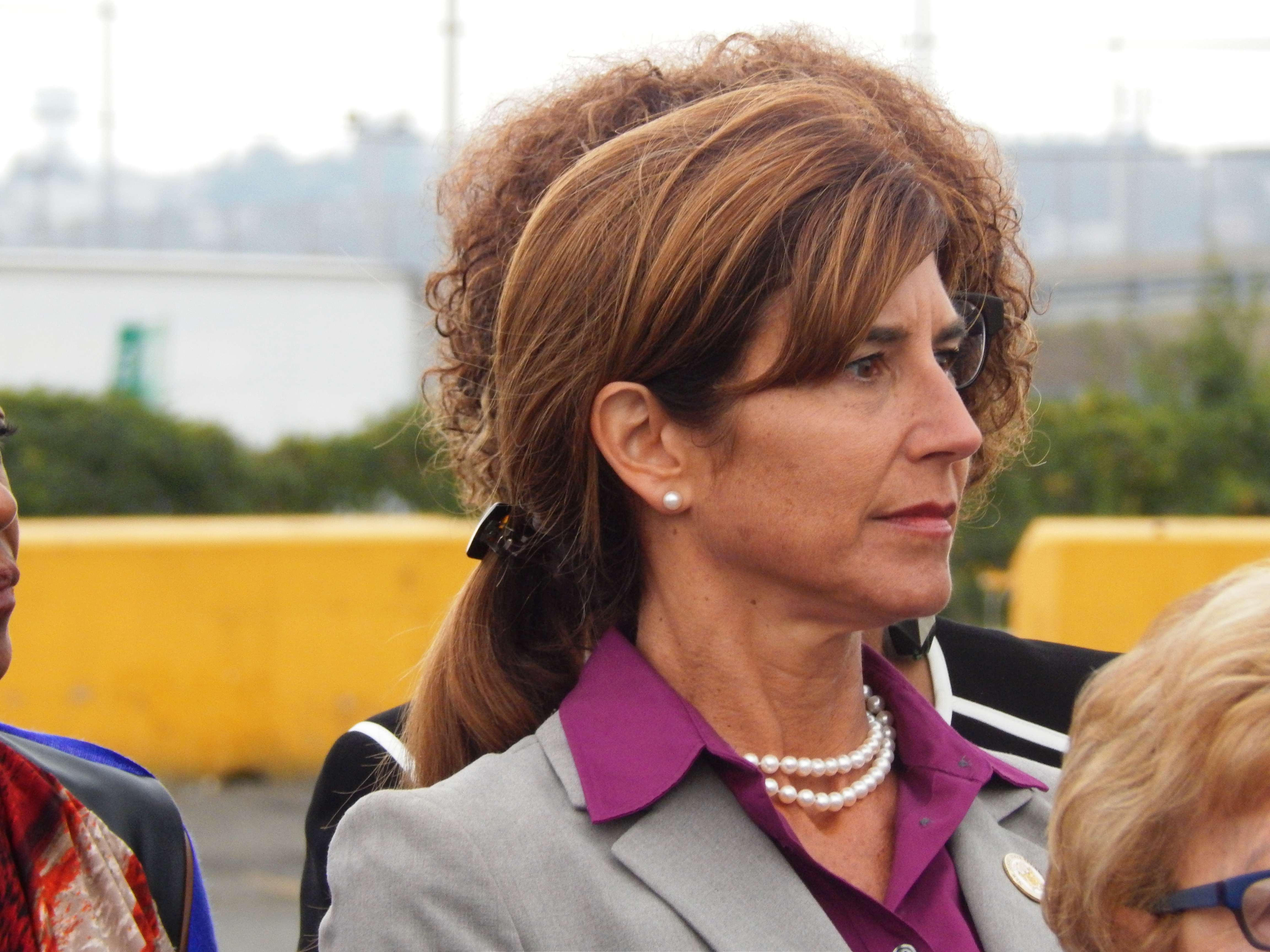 THE MEADOWLANDS – From county to county, Democrats see opportunity in Cory Booker coattails blanking Republican incumbent freeholders.
The push is on – especially in Monmouth, Somerset, and Burlington, where minority county party chairs salivate over a mismatch in Booker versus Republican Jeff Bell.
State Sen. Jennifer Beck (R-11) said no way.
"In Monmouth County, the Republican brand is so strong, you could even imagine the freeholders running parallel to [Booker]," said Beck. "While Jeff Bell will get the support of Republicans in Monmouth County, I don't think he plays a big role."
Democrats used the unpopularity of then President George W. Bush to take control of Monmouth County, then just as quickly lost it with the rise of Gov. Chris Christie and weakening of President Barack Obama.
Beck affirmed her own support for Bell, a longshot against the incumbent Democratic U.S. Senator.
"Absolutely," said the senator. "He obviously doesn't have the liberal bent that Cory does. He's a small business friendly guy who stands for fundamental values and favors individual responsibility."
Beck said she believes the two incumbent Republican freeholders have a strong record.
"They had no tax increase for four years in a row while continuing to apply the same level of services for residents," said Beck, who was here alongside Senate Majority Leader Loretta Weinberg (D-37) in support of stronger federal and National Football League action to counter domestic violence.
The women affirmed their biparitsan backing for S-2816, authored by Booker, which would remove the tax-exempt status of the league and use millions of dollars each year to help fund domestic violence prevention.
But Beck said she intends to vote for Bell.