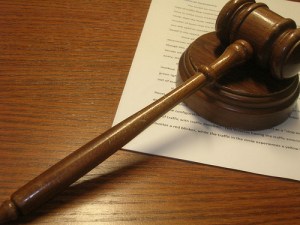 A bill that aims to eliminate cumbersome government regulation of condominium sales by clarifying the proper application of a 1968 law was due to head to President Obama today, after being unanimously approved by the House and Senate. The bill, known as the Interstate Land Sales Full Disclosure Act (H.R. 2600), which was introduced by New York Democrats Senator Charles Schumer and Congresswoman Carolyn B. Maloney, narrows the scope of the original law—the Interstate Land Sales Disclosure Act (ILSA)—which was intended to prevent the fraudulent sale of raw land. It aims to ensure that condo sellers no longer fall subject to head-scratching federal requirements, like disclosing whether their property lies under water, is possessed of oil or gas rights, or shows evidence of erosion.
"With the passage of this bill, we have brought an outdated law into the 21st century, and aided in our ongoing economic and housing market recovery," said Senator Schumer in a release. "Clarifying ILSA requirements will bring a greater stability and clarity to construction, development, and purchases of condominiums, which will help maintain and support New York's housing sector." Congresswoman Maloney added, "It's obvious that the registration requirements in the 1968 law were never intended for condo sales. This is a narrowly tailored, technical fix that will solve the problem."
Enacted originally to regulate "fast buck operators," ILSA sought to protect primarily-elderly buyers from being hoodwinked into fraudulent raw land deals, which often left them with deeds to property that turned out to be located in deserts or swamps. As the release notes, disclosures related "to land issues, such as access to roads and water supply…make little sense in the context of urban vertical developments," a fact H.R. 2600 codifies by exempting condo owners from such disclosures upon sale.
In the 1980s, due to an over-broad interpretation by HUD—and Congress's failure to explicitly exclude condominiums from ILSA dictates—federal courts began applying the law to vertical condos. Private use rarely occurred until 2008, when panicked buyers filed ILSA cases in New York, Florida and elsewhere in effort to void pre-downturn contracts. Under H.R. 2600, condo sales still fall subject to all state and local disclosure requirements; the bill also maintains the original law's anti-fraud protections.
The Real Estate Board of New York, of course, is pleased by the change, which promises to facilitate smoother sales transactions. "Thanks to Senator Chuck Schumer and his tireless dedication, the Senate is restoring confidence in the condo construction market and reducing unnecessary federal bureaucracy while keeping important fraud protections in place," REBNY president Steven Spinola said in a separate release.