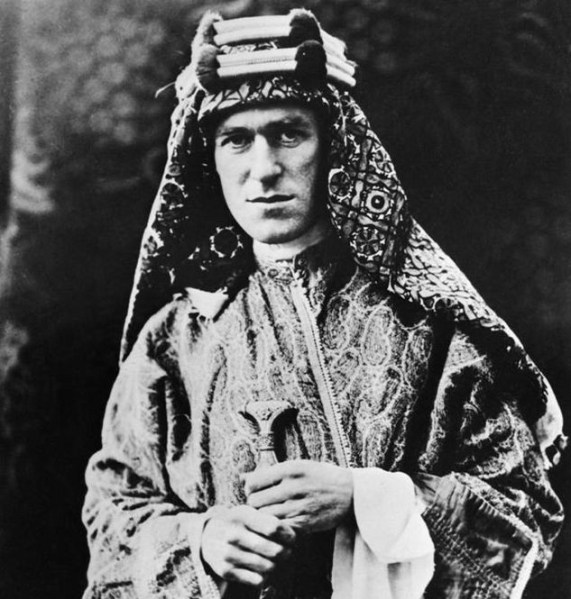 "This is the only copy so please don't lose it prematurely," scribbled T. E. Lawrence, popularly known as Lawrence of Arabia, on the margin of the only map he's believed to have ever drawn.
Oops.
That legendary and nearly century-old map, slated for sale at Sotheby's on Nov. 4 in London, has been pulled from the auction by its owner, London's Royal Society for Asian Affairs, according to the auction house. Sotheby's declined to comment further other than to tell the Observer Monday morning that the withdrawal came "this week."
Just recently announced as the centerpiece of Sotheby's auction of "Travel, Atlases, Maps and Natural History," the unique document was given a pre-sale estimate of  £70,000–100,000 (or about $115,000–164,000). A blitz of publicity around the world followed the Sept. 12 news of its sale.
Lawrence was an archeologist and trained map-maker sent to the Saudi Arabia region by the British who was able to chart the territory through his alliances with Arab royalty and locals. He famously went on to aid the Arab Revolt against the Ottoman Empire.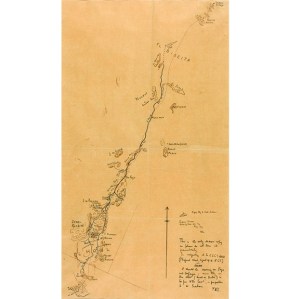 "Is this about the famous map?" said a woman who answered the phone at The Royal Society in the Belgravia neighborhood of London. "We're just locking up for the night and we have absolutely no comment," according to the society, founded in 1901.
The map, entitled "Hejaz Railway to Wadi Sirhan" was donated to the Royal Society by Douglas Carruthers, a cartographer, in 1962, the same year the Academy Award-winning film starring Peter O'Toole as the British officer was released. Lawrence penned it for Carruthers in the years immediately following his May 1917 march from El Hajh, on the coast of the Red Sea, to the pivotal Turkish gulf port of Aqaba in what is now Jordan.
Lawrence became a hero in the Western imagination for leading Arab fighters through a barren plain shown on the map called "El Houl" or "The Terror" towards Aqaba. The Ottoman had their guns pointed out towards the sea, never expecting an attack from behind through what they considered impassable sands.
Author Daniel Wolfe, who wrote a 2002 biography of Lawrence for young people noted that the map represents "the coming together of Lawrence's nondescript mapmaker past and his most historic moment."
Lawrence himself is quoted as saying "I've been, and am, absurdly over-estimated."  And so perhaps, we're only guessing, was his map.