As Paris Fashion Week draws to a close, we've all seen enough "How to Dress Like a French Girl!" slideshows to choke a frog. In truth, French girls, much like American girls, British girls, Lebanese girls and all other girls, come in many different varieties. You might even say they're all different; they don't all like nude manicures or cat-eye makeup or carbs.
But there is one very specific type of French girl who's easy to channel this fall: the '60s pop chanteuse. The 1960s were a golden age for French pop music, thanks to stars like Françoise Hardy, Brigitte Bardot and Serge Gainsbourg. This was also a great time for style. It was all about boots, miniskirts, fur coats and messy bangs.
And last spring, many of the designers sent '60s-esque looks down the runways for fall and winter. Here are some of the best French pop songs of the '60s, along with the best fall fashion items for channelling your favorite sexy-but-kooky French singer.
To warm us up, here is, oh, one of the best songs in history:
• "Bonnie and Clyde" by Serge Gainsbourg and Brigitte Bardot.
[youtube https://www.youtube.com/watch?v=dY9PY4r83p8&w=420&h=315]
Why is it so fun to listen to Brigitte Bardot over-enunciate "Bonnie Parker "? What motivated her to go the spoken-word-rap route in the second stanza? How does her hair stay like that? It's tough to tell. But obviously we have to start this style guide with a black beret, the preferred head adornment of French pop stars and famed 19th-century American criminals (???) everywhere. Here's one from American Apparel for $24.
• Françoise Hardy — "Le Temps de L'Amour"
[youtube https://www.youtube.com/watch?v=Snys9LGMAmo&w=420&h=315]
It's the time of the love, baby. Don't sleep on this music video; it opens with a slow pan backwards from a picture of Ms. Hardy's face. Then, surprise, that face is actually just a backdrop for Ms. Hardy's actual face, which is walking toward the camera now in order to sing for you.
To get Mademoiselle Hardy's look in this video, keep things boxy with a tan crewneck sweater and a thin, suede coat with wide lapels, like this one from Michael Michael Kors. Don't cinch it! Keep it haphazard like the bored French chanteuse you are.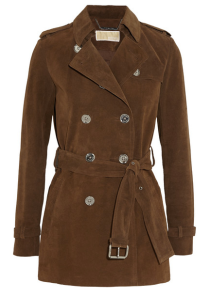 • Sylvie Vartan — "La Plus Belle Pour Aller Danser"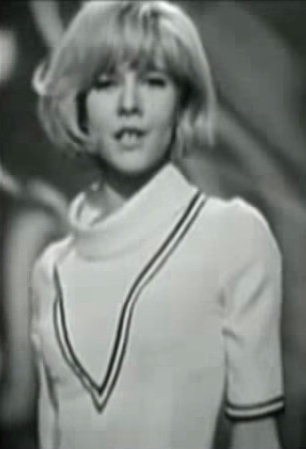 Ms. Vartan surely has the most enviable retro hairdo of this entire group, and she's the sassiest — this song is all about how she's the prettiest dancer up in the club. The bubble-bob is not quite on trend for 2014, but it's probably never going to truly come back so maybe we should all just go for it; it's timeless at this point.
To achieve her chilled out, casually confident look, try this rumpled sweater dress from Nasty Gal. It's only $68 so feel free to Sharpie a couple of V-stripes onto the front for added authenticity.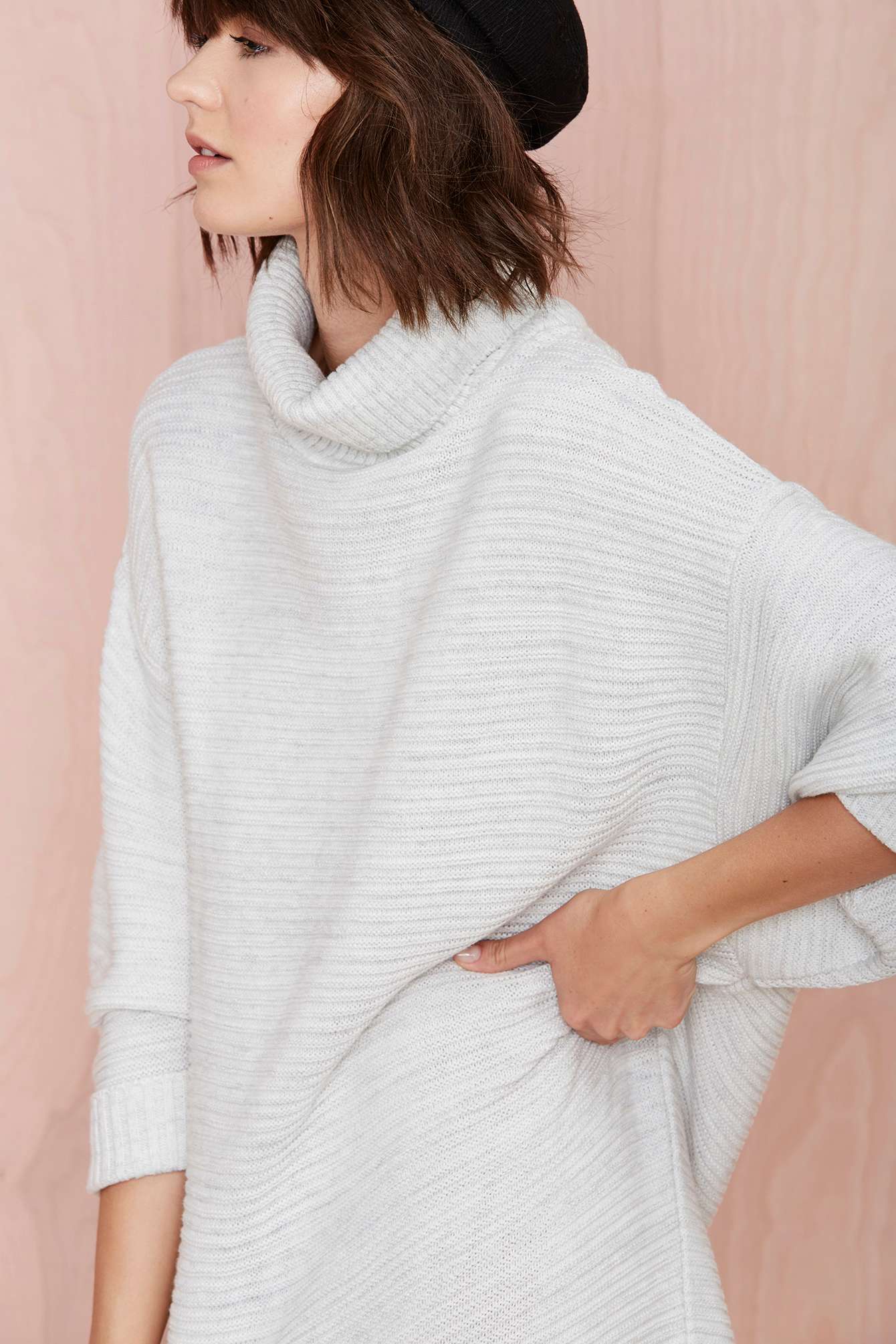 Or, to channel Ms. Vartan more in spirit than aesthetic, go for Alexander Wang's pocketed deep-V minidress. It's probably the single coolest ready-to-wear item this fall, and it's definitely her vibe.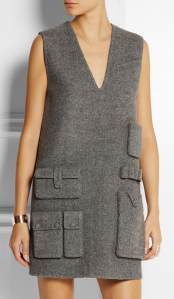 [youtube https://www.youtube.com/watch?v=AOlEv_FpSnQ&w=420&h=315]
For this look, you will need one (1) giant brown fur coat, a handful of altar servers jumping on a trampoline and a half dozen vicars. As you trudge through a bleak, industrial hellscape full of dead plants, you will make intermittent eye contact with the camera while frowning and lip-synching. Impressively, you will do this all in a single cut!
To replicate the vibe of this video for yourself, simply hop onto the waiting list for this $3,985 faux fur coat from Lanvin's autumn winter 2014 collection.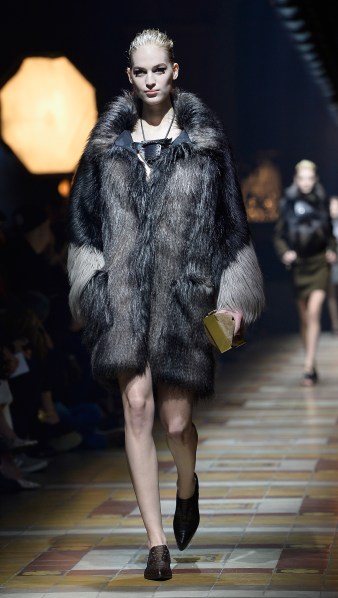 • Jacques Dutronc — "Mini, Mini, Mini"
In this truly amazing music video, a miniscule Jacques Dutronc performs a janky dad-dance as a gigantic Françoise Hardy looms over him. Robotically, he sings lyrics that, translated into English, contain lines like "small, small, small, all is mini in our life." It's basically an extended pun on the word miniskirt.
Mr. Dutronc and Ms. Hardy would later start dating and have a son together before getting married "for tax reasons." They've been separated and seeing other people since at least 1998. You can't get much more French than that.
This fall's ubiquitous Chelsea boot is perfect for copying this video's look. Try these beauts from Dieppa Restrepo at $368, or white patent zip-ups from Cheap Monday for $130.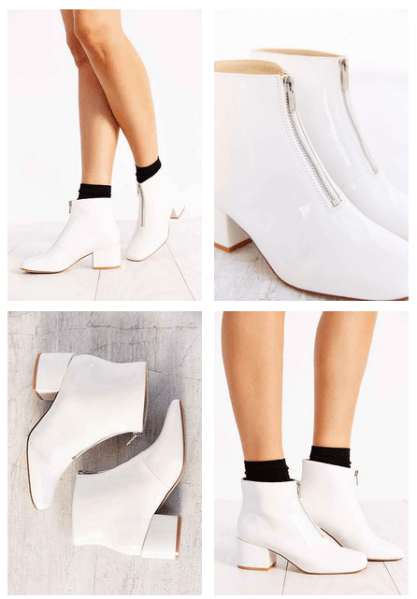 Of course, you'll also need a striped miniskirt. Try this one from Alexander Wang.
• Serge Gainsbourg and Anna Karina — "Ne Dis Rien"
[youtube https://www.youtube.com/watch?v=VmIUjMZKlGQ&w=420&h=315]

I bet you didn't know actress/Jean-Luc Godard muse Anna Karina also dabbled in singing! It turns out a lot of French actresses did that back in the '60s; they were kind of like Ariana Grande and Selena Gomez today, but cool.
In this video, Ms. Karina and Mr. Gainsbourg slow dance while singing a duet directly into each other's faces. Ms. Karina does as good a job she can to appear pleased with the situation. To get her look, how about this high-necked, glitter-tweed dress from Saint Laurent's autumn winter 2014 collection, and a Xanax?
• France Gall — "Les Sucettes"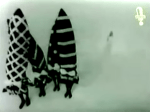 Okay, this one's not so much as style guide as a PSA. This music video is actually the result of Serge Gainsbourg reaching the high point of his creep crescendo.
He wrote the song, "Les Sucettes," or "The Lollipops," for France Gall to perform. In the video, pauvre Ms. Gall lisps around a soundstage, singing in a high voice and bobbing her head like a five-year-old, while she and other teenagers repeatedly slide "sucettes" (lollipops) in and out of their mouths. She sings about a little girl named Annie who loves lollipops and buys them for "pennies." Guess what word sounds exactly like "pennies" in French. She sings the lines, "When the candy stick/With anise flavor/Goes down Annie's throat/She is in heaven." A gang of enormous "lollipops" bob and weave around her.
You get the picture. Ms. Gall, 18 at the time, sadly did not.
Let this be a reminder that although everything seemed a lot more chic in the '60s, this is the kind of shit people got away with before women's lib! And Serge Gainsbourg, for all his indie cred, was not exactly hip to the feminist scene. But anyway, if you still want to get the look, just copy Ms. Gall's sleek bangs and stop there.
[youtube https://www.youtube.com/watch?v=A9ajuEVNfb0&w=420&h=315]
• Brigitte Bardot — "Harley Davidson"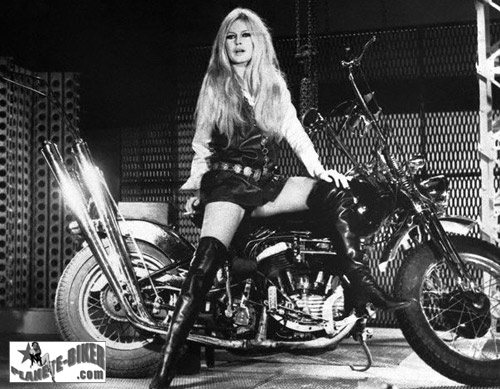 Let's end this puppy on a high note. Here is Brigitte Bardot vamping around, probably in the Hell's Angels' Versailles chapter, and yelling "HAHR-LAY. DAH-VEED. SONE!" Come for the amazing lyrics; stay for the close-ups, which reveal Ms. Bardot's hair in peak form, long and smooth and soooo voluminous.
You can't actually get this look; no one can. But you can pretend with these Maison Martin Margiela thigh-high gogo boots, and a little elbow grease (or argan oil, as the case may be).