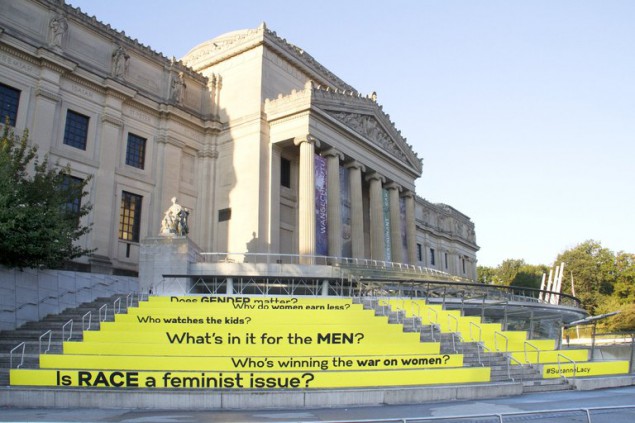 Brooklyn's rapidly expanding cultural district will receive significant funds from the $131 million allotted in the city's 2015 capital budget for improvements and new facilities, reported DNAinfo on Thursday.
Funding will go to eight new projects planned for the area's institutions and non-profits. Expect new facilities and flashy changes at the Brooklyn Academy of Music (BAM), Brooklyn Museum, Museum of the Contemporary African Diasporan Arts (MoCADA), Brooklyn Navy Yard, Mark Morris Dance Center, and others.
BAM gets $5 million for expanding its theaters and a new archive space, as part of the "BAM South" tower development. That same tower will also house 651 ARTS's first dedicated space on one 12,000-square-foot floor. The Brooklyn Museum is looking to build an educational space with its $4.4 million, but that likely won't happen for several years.
MoCADA will pool funding from past years and the added $2.8 from the city for a new building, the details for which are still pending. Also vague are plans for the Brooklyn Navy Yards, which is set to receive $1.5 million.
The Mark Morris Dance Center and the Prospect Park Alliance will receive $400,00 and $500,000 respectively, for converting terraces to studio space and prettying-up Flatbush Avenue.
In first place with the most funding allocated is the Brooklyn Botanic Garden, which will get $5.3 million to build a brook and water garden for conserving stormwater. Conscious of the city's flooding issues in the wake of Hurricane Sandy, a spokeswoman explained that the projects would have "mechanisms to prevent flooding," according to DNAinfo.