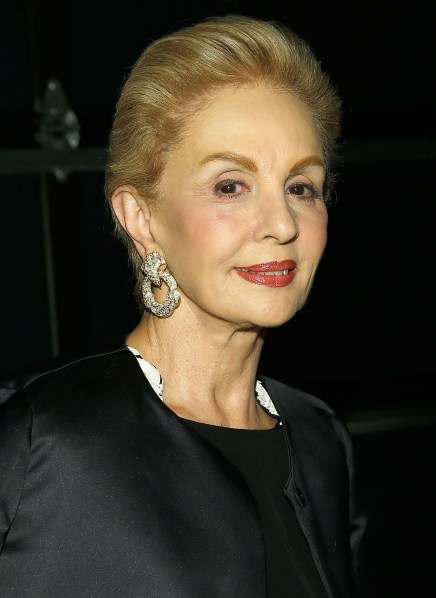 New York fashion designer Carolina Herrera wants you to stop wearing crop tops, Page Six reports.
"When you are very young and you have a wonderful figure you can pull it off," Herrera said of the '90s fashion throwback, "but whenever I see this style, it's usually on the wrong person."
Ms. Herrera, 75, lamented about how awful New Yorkers look in her latest interview with Haute Living.
"If you look at the people walking around the streets of New York at this moment, it is horrendous!" she exclaimed. "I have never seen people so badly dressed in my life! It's amazing the way they look! I don't know why … I don't know what's going on … but it's really, really bad."
The iconic designer knows a thing or two about what looks good and what doesn't, having dressed the fashion elite, like Jacqueline Kennedy Onassis, Duchess Diana de Melo and Michelle Obama.
"Ms. Obama dresses in a way that is very appropriate for today and she knows how to dress for her figure," she said.
But alas, there is hope for those of us who were not blessed with the first lady's impeccable fashion sense. Ms. Herrera offered some valuable advice to the schleppiest New Yorkers.
"Everybody is wearing the wrong clothes. Proportion is very important. Wear clothes that are flattering to your figure and appropriate for your personality."