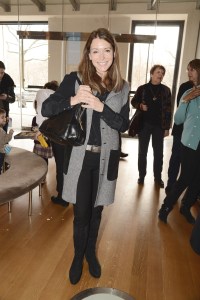 Even as real estate developer Extell tries, with not-really-all-that-much success, to forge ahead in the era Bill de Blasio's alleged egalitarianism without unduly alienating the people of New York, some of its (slightly) older buildings hearken to a time of decidedly less-empathetic millionaires, if also a less uniformly-luxe real estate market. The condo at 535 West End Avenue, which went up in 2009, is one such example. (Like Extell's "poor door"-sporting 1 Riverside Park, it also benefits from a 421-a tax abatement, running through 2022.) With high ceilings, long, elegant lengths of molding and gorgeous herringbone floors, it recalls, in much the way of higher-profile constructions like 740 Park and 15 Central Park West, snooty uptown addresses of old.
Drawn, perhaps, by such comely features, Comcast Spotlight president Charles Thurston and his wife Kimberly bought there four years ago for $8.64 million. They've tired of the place, though, according to city records, which indicate that the couple has sold their five-bedroom spread for $10.95 million—a million shy of the asking price listed with Brown Harris Stevens' Lisa Lippman and Scott Moore, but a reasonably healthy margin nonetheless.
The light-filled condo, which enjoys sedate, tree-lined city views, softens the scale and formality of its forebears' oft-intimidating entertaining forums, combining living and dining quarters for a 40-foot by 20-foot corner expanse with "oversized curved windows" that "evoke turn of the century architecture." Currently, the space wears a fetching motif of deep blue and white, a pattern the previous owners reprised in throw pillows and floor-cover. A square-shaped library with a wall of built-ins stands just next door, offering the possibility of a more or less-stuffy sitting room, depending on the tastes of the buyers, the good folks at RCK West, LLC.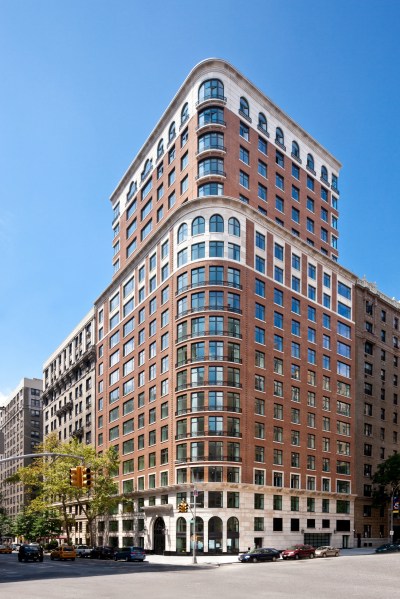 And there's plenty to appeal to predilections of most any kind. There's a Smallbone-outfitted, gourmand's kitchen, for example, with a contiguous breakfast room large enough, the listing suggests, to act as a casual home office. A bedroom-sized dressing chamber that looks, roughly, like an alcove in a high-end Nantucket men's shoppe, meanwhile also doubles as an office space, with a silver Mac situated in a listing photo pleasantly before a window.
The building also offers residents Verizon's FiOS service, which, perhaps, was what caused Mr. Thurston, Comcast bigwig that he is, to head finally for the hills.