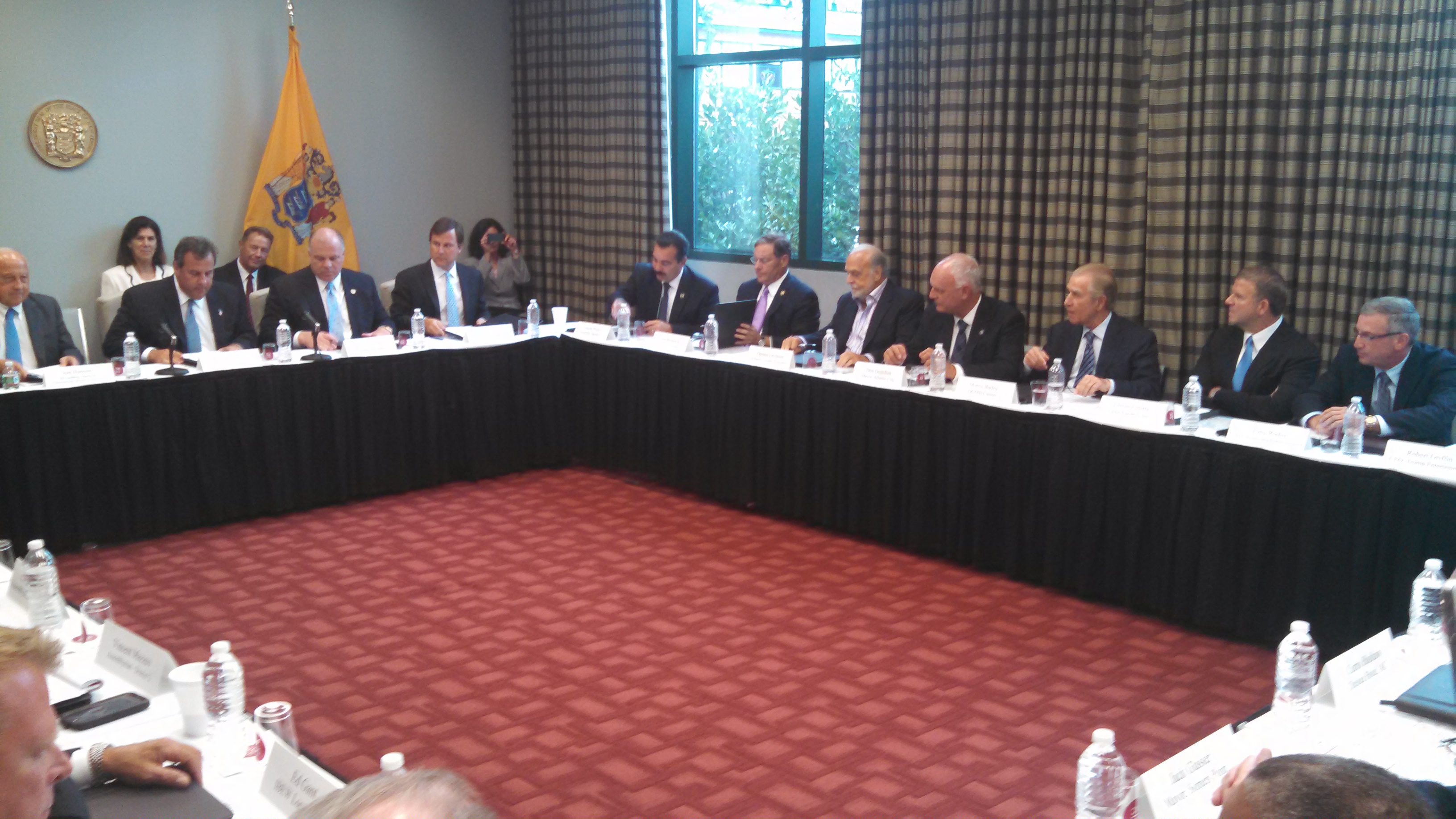 ATLANTIC CITY – Gov. Chris Christie, top state lawmakers and local officials gathered at the headquarters of the Casino Reinvestment Development Authority for a summit here today to discuss the future of Atlantic City's ailing economy.
Christie, recently returned from a three day trade mission to Mexico, spoke about continuing efforts to ease the city's transition from a "simple" gambling hub to a diverse tourist district and national attraction.
"The fact is that we have work to do, and this is something we have become aware of over the last several years," Christie said. "This city was built at a time and in a manner when it was a monopoly east of the Mississippi. Over the last number of decades … gambling has now become real in over 40 states. When Atlantic City began it was only the second state. This is the natural evolution that has to happen. So we have work to do to build this city and its nongaming factors."
Once a thriving East Coast gambling mecca, Atlantic City's slow economic decline has been well documented in recent weeks. One of the city's casinos — the Atlantic Club — closed earlier this year, and at least three more — Trump Plaza, Showboat, and Revel, the city's newest and most expensive — are set to close by the end of this year, with Revel announcing it would shut it's doors even sooner.
As a result of the closures, some 10,000 casino employees face losing their jobs.
Ever optimistic, Christie noted a number of areas of growth the city's economy has experienced despite its struggling gaming industry, from increases in non-gaming revenues — increased by more than $160 million over the last two years, according to Christie — to expansions in Atlantic County's retail sector, with 2013 retail wages and salaries increasing 8.1 percent relative to 2010.
Earlier today, Christie issued a much anticipated statewide directive to allow sports betting at Atlantic City casinos in a similar effort to keep gaming revenues in the state.
Additionally, Christie reinforced the state's commitment to the employees at risk of losing — or who have already lost — their jobs as a result of recent and impending closures of some of the city's largest gambling halls.
"While the need for Atlantic City to diversify from a gambling hub is necessary, we are committed to helping casino workers who have been impacted during this process," Christie said, adding that the Department of Labor and Workforce Development has been "working hand in hand with local partners … to guide impacted workers through the variety of benefits available to them."
Throughout the meeting a number of those employees, together with local residents, businesspeople and officials, stood across the street from the CRDA in protest of the state's handling of the situation in the seaside city.
Present at the summit, which was open to the press only during the governor's initial remarks, were state lawmakers like Atlantic City Mayor Don Guardian and Assemblyman Chris Brown (R-2), state Senators Vinnie Prieto (D-32), Jim Whelan (D-2), and Senate President Steve Sweeney (D-3); representatives from city casinos like Trump Plaza, Tropicana and Chelsea and union labor like UNITE Local; and business mogul Jon Hanson, founder of Hampshire Cos.