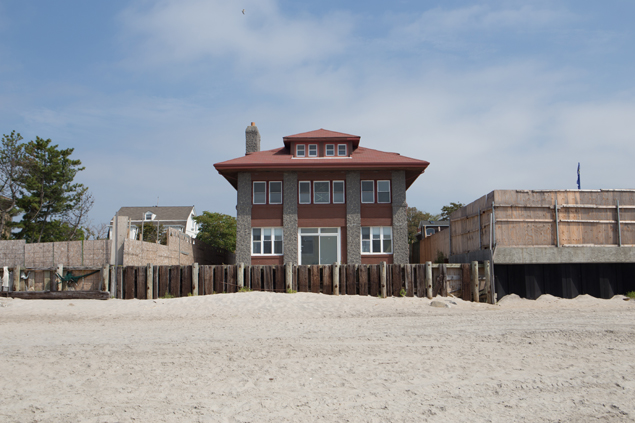 When Angela Sbano and her husband decided to sell their Queen Anne home in Ditmas Park, Brooklyn, this past spring to move to a large beachfront home in Sea Gate, they encountered a range of reactions. Naysayers questioned why they would ever want to live by the sea, considering the viciousness inflicted on so many coastline communities in the area by Hurricane Sandy, whose two-year anniversary is coming up in October.
The comments they've heard over the past few months represent two schools of thought regarding the best course of action in the wake of Sandy. On the one hand, real estate brokers, homeowners, developers and the government—from local municipalities all the way to the federal level—appear confident that the new regulations requiring greater flood protection will go a long way toward reducing the damage if (or when) another Sandy rears its head. On the other hand, a chorus of geologists, oceanographers and other science-minded folks warn that Sandy is just an overture. With climate change and the rising sea, they urge caution when it comes to building on the coastline or even retreating from it altogether.
But something about the allure of living by the sea just makes the risk seem worth it, at least for some, especially when both local governments and FEMA, whose lead everyone follows, are encouraging buyers to buy, builders to build and owners to renovate and elevate. Thanks to this optimism, not to mention huge injections of federal cash, real estate markets in some of the hard-hit areas, like the Rockaways, Long Beach Island and parts of Long Island's South Shore have bounced back.
"People are buying rapidly out here," said Lisa Jackson, a veteran broker in the Rockaways who has sold three-dozen properties on or near the water this year, with 20 more under contract. "The market is very strong."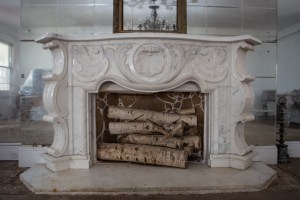 The biggest concern among buyers has been over their ability to get flood insurance, which they most definitely can, she said, and not necessarily for an arm and a leg. Of the waterfront properties she has sold, most were lots where the houses had been destroyed by Sandy. "You'd think being on the ocean is where people would be afraid, but no—they're paying top dollar for sand," she said.
As in other storm-damaged areas, the construction of new houses must follow revamped regulations, established by both FEMA and local municipalities, that require them to be one foot or more above base flood elevation—how high the water might go in a storm—depending on the zone, the property and a host of other factors. Some places, like Long Beach Island, a narrow 18-mile strip along the coast of New Jersey, put updated elevation standards in place decades before Sandy struck, explained Rick Jones, a broker salesperson at G. Anderson Agency.
"Any home that was built to the height requirements prior to Sandy didn't take water," he said, whereas the ones that were damaged had mostly been built earlier. Even so, the new regulations, which are still being ironed out, will be even more stringent, well above FEMA guidelines.
"It takes the gamble out of the equation," Mr. Jones said, so homeowners can breathe easy as well as save on flood insurance because the higher you go above the flood line, the cheaper it gets. Right after the storm, some homeowners rushed to put their houses on the market and good as-is deals could be had, he said. But now, even though there still are people working out their insurance claims and figuring out what to do, "the market has recovered and the fire sale inventory has dwindled," he said.
The same can be said for some parts of the South Shore of Long Island, where last year there was also a thriving market of discounted distressed homes, said Steven J. Rainone, a broker at Netter Real Estate. The key to preserving the value of the property is elevation, he explained, which turned out to be quite a boon for the house lifting business. "Elevating is really not optional," he said. "The most desirable position is when a home is elevated because you avoid Mother Nature and on top of that you avoid the high insurance premium."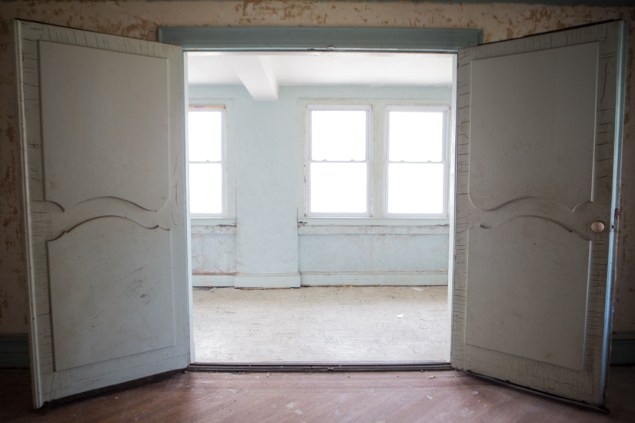 But ultimately, it depends on the particular property and the numerous factors at play in each area. In Angela Sbano's case, back in Sea Gate, a gated community on the edge of Coney Island, she and her husband decided against raising their 1920s style three-story bungalow to keep renovation costs down, for now at least. The robust dark red-brick house fared pretty well in Sandy, unlike its immediate neighbors to the right and left, which were destroyed and are now being rebuilt. The basement filled up with water, which rose six inches on the ground floor, but overall the damage was not so severe.
***
On a recent sunny morning, Ms. Sbano, a 42-year-old classical singer and designer, stood on her back porch looking out at the sea as electricians got to work. "I never thought this existed in New York City," she said of her new house that sits just a stone's throw from the water, right where she's always dreamed of living. "It's like being on vacation every single day."
She and her husband, Vincent Sbano, an attorney and train operator, paid $1.4 million and closed in August. They hope to start moving in within a few months with their three small children. They anticipate spending around $300,000 on rehabbing, which includes anti-flood measures such as adding an extra three feet to the five-foot bulkhead where the sand meets the backyard and putting all the utilities in the garage, several feet off the floor (with the basement kept empty as a buffer zone). Also, she mentioned that the Army Corps of Engineers will soon install T-shaped groins out in the water to keep surging waves at bay.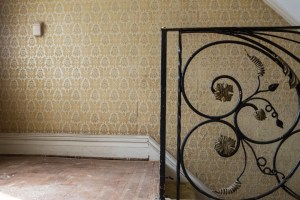 "I have no doubt that another big storm will come," she said. "Who knows when? Maybe 50 years from now or maybe five years from now. When it comes, I won't be here. I'll be at a hotel in Manhattan." She feels the house's 100-year track record of defying storms along with the steps they've taken will keep the cost of future damage to a minimum, and insurance will take care of the rest.
Another post-Sandy purchaser of an as-is distressed property, Robert Zirkel, got an even better deal when he bought a beach block home last year for just $250,000 on the border between the towns of Ortley Beach and Lavallette, New Jersey. The house, sitting on less than a quarter acre of land, was not salvageable since Sandy knocked it off its foundation, so he started from scratch and put up a spacious beige three-story beach house, whose construction has run $200,000 to date. Nearly complete, it will serve as his family's summer home next year, replacing their current one that was damaged in the storm, which he fixed up and will eventually put on the market.
Mr. Zirkel, 54, a construction superintendent based in Rockaway, New Jersey, said that he doesn't foresee the beach home, which stands seven feet above the flood line, facing a great threat from future Sandys. "Many of the homes weathered the storm if they were built correctly," he said. "And we're building this new house correctly, so I have no fears of any storm damage at all."
James Bouler, an architect on the South Shore of Long Island who has had lots of experience with reconstruction, shares this sentiment. He has worked on dozens of lift projects and has designed plans for demolishing and rebuilding Sandy-damaged homes, many of which are in the New York Rising program, established last year to help with post-Sandy restoration. "With the houses I've elevated," he said, "we'll be fine for another Sandy if water comes in at the same level." Depending on the property, a lift project could cost as much as $100,000—for the lift and a new foundation—but can end up paying for itself in reduced damage as well as annual insurance premiums that cost just hundreds of dollars rather than tens of thousands.
He's a specialist in high-end waterfront architecture, and none of the houses he designed suffered water damage in Sandy due to prior FEMA specifications that stipulate a certain height above sea level, depending on which FEMA zone the home is located in. Taking a long-term view, he would like to get them two to four feet higher, despite the height limits imposed by building departments. "I have concerns about climate change," he admitted, and would like for his houses to withstand the rising sea levels for a long time to come.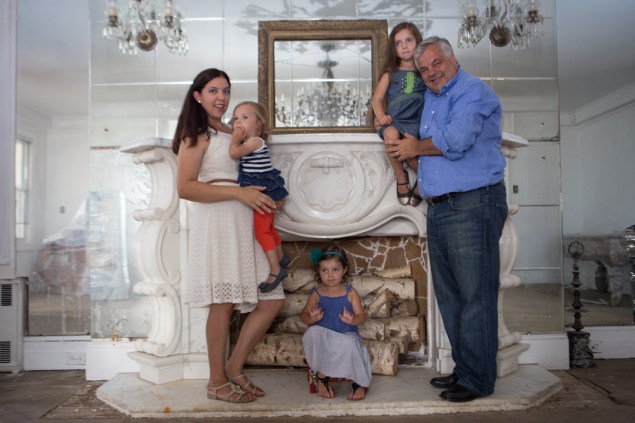 But according to John Englander, an oceanographer and author of High Tide On Main Street: Rising Sea Level and the Coming Coastal Crisis, which came out a week before Sandy struck, greater elevation is only a temporary remedy.
"It is hard to say what height of building will be safe for how many years," he said in an email. "What we do know is that sea level will just keep climbing." It's irreversible, he went on, and will go on for a millennium. Despite this, insurance rates are kept affordable thanks to generous government subsidies; however, he explained, this is unsustainable because, along with all that money FEMA pumps into rebuilding after storms, the cost to taxpayers will become too high. And when insurance rates have to go up, property values will take a hit.
When these real estate markets start to suffer as a result is anybody's guess, but the long-term forecast appears to be grim. "One way to think of it is that all coastal low elevation property is more like lease-hold," Mr. Englander said, "rather than something we own for perpetuity, to pass to future generations."
The good news for homeowners, he added, at least for the time being, is that this is unlikely to happen quickly as "coastal areas will tend to keep their value despite the long-term risk." But Mr. Englander cautioned that given that the current rate of sea level rise is unprecedented, it's tough to predict how things will play out in the coming decades.
Eventually, it seems, the "lease" on coastal land will be up. But until then, it looks like property on the sea will continue to be as choice as it gets.