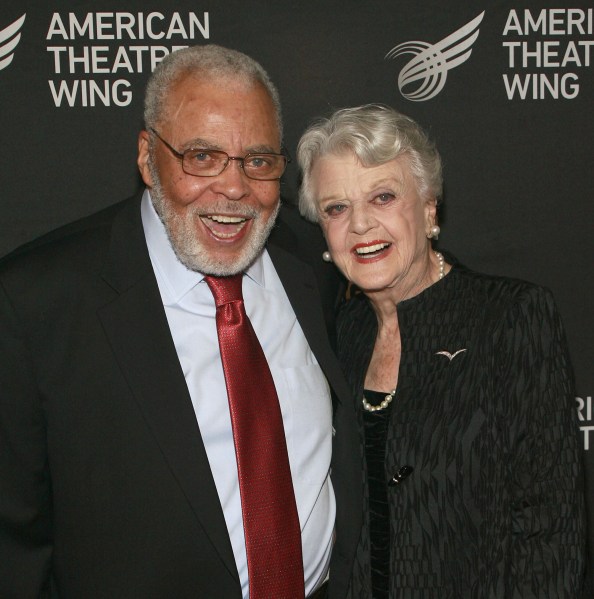 "Everything has to be good quality and made with love," fashion designer Helen Yarmak assured Shindigger over Sunday brunch at the Plaza. The Kiev, Ukraine native was celebrating her eponymous brand growing into one of today's most respected furriers. "We make furs with a style that will stay forever," the grande dame asserted, taking a sip of chicken noodle soup to nurse a cough.
---

5
Times Angela Lansbury has won and hosted the Tony Awards.


$2.6M
The estimated amount that 2014 New York Philharmonic Gala raked in.


---
Adjusting her mink knitted vest, Ms Yarmak flashed bejeweled hands boasting two pavé rings.

"It's my zodiac sign," she clucked, pointing to a pavé ruby crab. "I made everything. I have an amazing line of jewelry, too."

We delved deeper into the fabulous bauble-owner's favorites. "Oh my god, I was really amazed by Whitney Houston!" she gushed in her robust Russian accent. "Such a legend."
In fact, our week was chock full of legends but none could hold a candle to Dame Angela Lansbury, honored by the American Theatre Wing at its annual gala. The five-time Tony winner, film icon and star of CBS' megahit, Murder, She Wrote, received brilliant show tune tributes from Glenn Close, Len Cariou and Harvey Fierstein before dinner was served.

"Just about everyone here is very current in my life, because I haven't been off the stage in 10 years," Dame Lansbury marveled to Shindigger, taking a glance around her table that included James Earl Jones, Hal Prince and Sir Howard Stringer. "Tonight is about celebrating a wonderful career, which, at my age, is a beautiful thing."

Aside from being slowed down by a hairline fracture that occurred from "a little gardening in Ireland with my son," Dame Lansbury looked more splendiferous than ever. Shindigger asked of her autumnal plans.
"I'm going on tour with Blithe Spirit," she told us. "I love playing that role," she relished with a giggle. "I'm a lucky Dame!"

Before dinner at New York Philharmonic's opening gala, Shindigger caught up with soprano Renée Fleming about her upcoming Met Opera season. She had performed alongside violinist Joshua Bell and Josh Groban for the black-tie fête, titled, La Dolce Vita: The Music of Italian Cinema, that drew special guests Martin Scorsese, Alec Baldwin and Woody Allen.
"This music is so moving," Ms. Fleming praised, adjusting her Tamsen Z diamond necklace. "It carries us away."
The following evening, Robert De Niro and some 600 guests joined Chef Nobu Matsuhisa in Tribeca to commemorate Nobu's 20th Anniversary. "I like to see smiling, eating and laughing," the master chef told Shindigger as the event began. "All of my people are here over the last 20 years are here. It's a legendary night and I'm very proud," he said, beaming.
Vanidades' Icons of Style Awards rounded out Shindigger's tour de force of pioneering personalities. Oscar, Grammy, Emmy and Tony-winner Rita Moreno, received a Lifetime Achievement Award and a customized bottle of Moët & Chandon with other honorees from the memorable evening including soccer star David Villa, performer Thalía and designer Narciso Rodriguez.
"Fashion is an astonishing gift. It has the ability to lift a Cinderella from the ashes," Ms. Moreno enthused to the audience. Shindigger later tracked Ms. Moreno down post-ceremony, for some one-on-one time. We asked which award had thrilled her the most.
"It has to be the Oscar," she disclosed. However, paving the way as a Latina actress in the 1960s was no walk in the park.
"Being a pioneer is no fun, because you don't know you're a pioneer until way later, Ms. Moreno clarified. "It was a huge challenge to avoid stereotypes but I knew that someday, someone would recognize my talent."