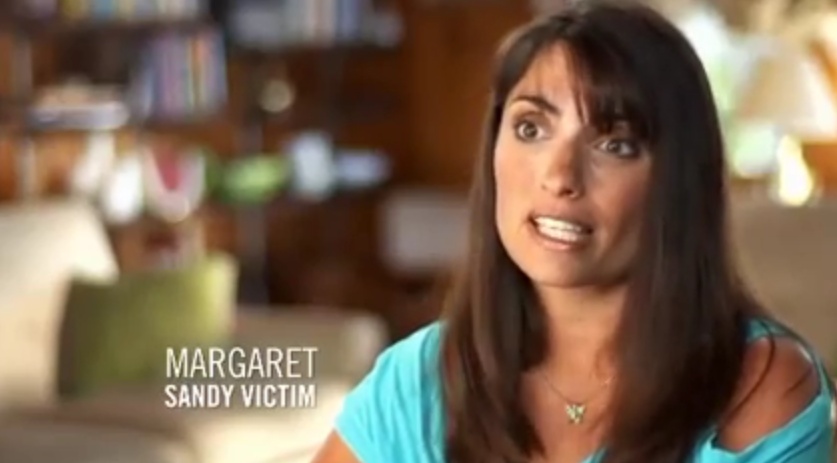 Cautiously hoping to turn the tables on the Republican competition in the lead-up to the November general election, the Democratic Congressional Campaign Committee has launched its second ad of the season in CD3, where Democratic hopeful Aimee Belgard is facing off against conservative businessman Tom MacArthur.
The ad began airing yesterday throughout the district, a DCCC spokesperson told PolitickerNJ.
Titled "Devastation," the Belgard-aligned organization's latest ad reprises ongoing criticism of the Republican and his work as an insurance executive. As CEO of York Risk Service Group, a unit of the global insurer American International Group, MacArthur ran a company "accused of cheating victims of natural disasters," according to the DCCC, employing a quote from an April article in the Daily Mail that originally brought the allegations to light during the Republican's race with primary opponent Steve Lonegan.
"Too many families have to fight insurance companies everyday, like the company insurance CEO Tom MacArthur ran, accused of cheating victims of similar disasters," a narrator says at one point in the ad, which also features a woman named Margaret, purportedly a victim of Hurricane Sandy. "MacArthur made millions, and now he wants to go to Congress where he'll let insurance companies jack up our rates."
After entering the race earlier this summer with $1.3 in media buys between now and November, the DCCC has used allegations of malpractice during MacArthur's stint as an insurance executive in an attempt to discredit the comparatively better-funded conservative, who's already poured $3 million of his personal cash into his campaign. Belgard's own campaign has also roundly criticized MacArthur's company's handling of its natural disaster cases as well as other issues, pointing out earlier this month that under MacArthur, York was sued by over 120 current and former employees for failing to pay overtime.
And, like their first ad, the latest DCCC video invokes images of Hurricane Sandy to drive its message home — undoubtedly a sensitive subject for voters in the Burlington and Ocean County-constituted district. MacArthur blasted the organization's first ad after it aired for its "false and deceptive" content and demanded that Belgard, though her campaign doesn't consult with the DCCC on the production and release of the ads, "disavow" it, partly because it spliced in video clips of ocean waves pummeling Jersey Shore communities during Hurricane Sandy.
MacArthur maintains he had no involvement in that disaster during his time at York, and the DCCC's implication that he did was also brought into question earlier this month when the University of Pennsylvania-affiliated FactCheck.org reviewed the first ad and found its content misleading, spurring a firestorm of negative attacks between the warring Belgard and MacArthur camps.
"Nothing devastated us like Sandy did," a woman in this week's ad says.