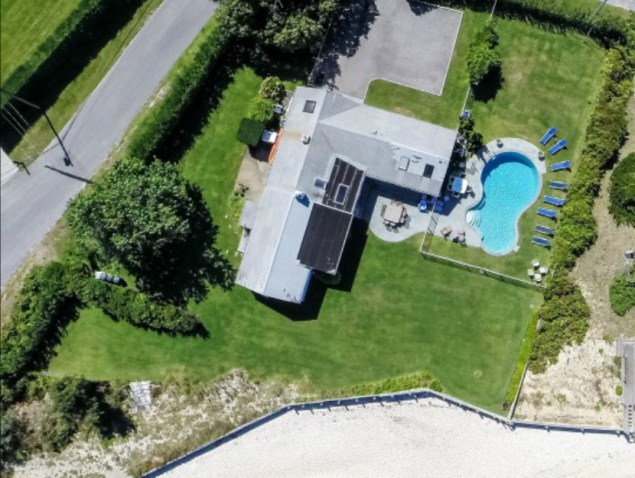 Former Brooklyn Councilman and current congressional contender Domenic Recchia Jr. has placed his home in the Hamptons on the market for nearly $1.9 million.
The Democratic challenger to Republican Congressman Michael Grimm put the property in Hampton Bays up for sale at the end of August, an ad in the New York Times indicates, and is asking for $1,899,000. The parcel sits on a narrow inlet joining Cold Spring Pond and Great Peconic Bay, and boasts a 2,635-square-foot ranch house with two-and-a-half bathrooms, three bedrooms, beach access and an in-ground pool.
The Observer called real estate firm Douglas Elliman to learn more about the property and inquire why it was for sale, and was told there was immediate financial reason.
"He's just selling it because his kids are growing up, and he doesn't feel like using it just by himself, I guess," the broker told the Observer.
Mr. Recchia has three high school-aged daughters.
The agent said the home had escaped unscathed from the ravages of Hurricane Sandy thanks to its elevation, and was comparably priced to similar properties in the area, though the $1,899,000 tag was negotiable.
A classically-scored video tour of the property shows a photo of Mr. Recchia on the right side of the frame in its first interior shot.
Mr. Grimm's campaign argued the home is proof that Mr. Recchia is not the humble husband of a public school teacher he presents himself as while campaigning for the seat representing Staten Island and parts of southern Brooklyn.
"What this Hamptons summer home sale shows is that Recchia is trying to fool the voters when he says he struggles to pay the high tolls like the real, hard-working, middle class that Congressman Grimm represents," said spokesman Nick Iacono. "It also explains why he raised every middle class tax he could get his hands on and why he voted for even more tolls–because he's completely out touch and is too busy socializing with the Hampton elite crowd and liberal Manhattan millionaires."
A 2009 report found that Mr. Recchia was the richest of eight millionaires sitting on the City Council, drawing as much as $500,000 a year from his private law practice.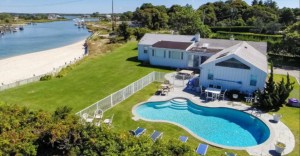 Mr. Recchia's campaign dismissed the sale as immaterial, and took a shot at the incumbent for his 20-count federal indictment for allegedly hiring undocumented immigrants at a restaurant he owned prior to his 2010 election.
"This is unrelated to the campaign. He's selling the property because he's not spending any time there and unlike Michael Grimm, he can do so because his property isn't currently collateral for bail," said spokeswoman Sarah Weinstein.