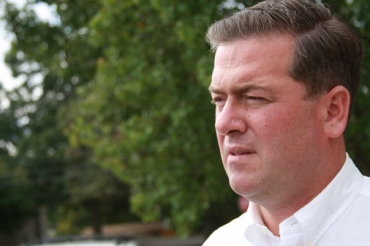 Cape May County Regular Republican Organization Chariman Michael J. Donohue announced today that CapeGOP would join the efforts of Atlantic County Republicans in taking a proactive stance against the approval of casinos in North Jersey. 
Donohue said CapeGOP will distribute free bumper stickers to everyone who "Likes" the posting of the bumper sticker on the CapeGOP Facebook page.
In the process, he criticized state Sen. Jim Whelan (D-2), who over the summer told constituents to prepare for the inevitability of North Jersey casinos.
"For a State Senator who represents Atlantic City to say that North Jersey casinos are 'inevitiable' represents a defeatist attitude of surrender," Donohue said. "That is not a trait typically associated with the people of South Jersey.  Especially those in Atlantic and Cape May Counties whose livelihood depends on the Atlantic City casino industry.  It is important to push back and to demonstrate to elected officials in Trenton that there are thousands of voters in South Jersey who are not going to let North Jersey casinos happen without a fight.
"I give credit where credit is due and I applaud our First District State Senator and Assemblymen for taking a hard line againt this terrible proposal," the Cape May GOP chairman added. "We need to let our voices be heard and this bumper sticker is an easy way to show those that want to board up Atlantic City that we are not going to stand for yet another painful policy directed at South Jersey!"
Read the senator's response here.