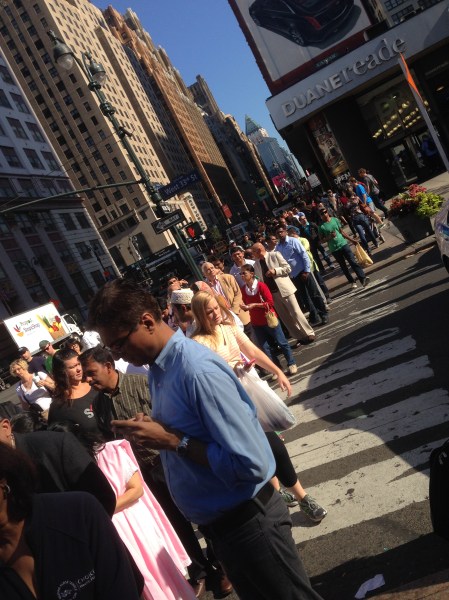 The papers were all predicting record crowds at Madison Square Garden for India Prime Minister Narendra Modi's speech this morning at 11 am and the region's Indian-Americans did not disappoint. With expected attendance of over 20,000 awaiting the occasionally controversial self-styled tough guy and security kinda tight, the line of attendees, many in wonderfully colorful clothing on this gorgeous sunny morning, stretched around MSG and all the way up to 34th Street.
One 30-ish man waiting patiently — happily, even — in line told the Observer that he was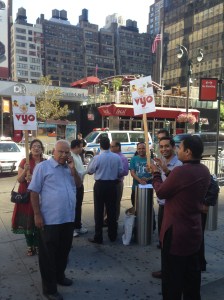 attracted to the rally-speech by Mr. Modi's charisma and modest origins. "Modi's been fasting the whole time he's been in New York," claimed the man, who gave his address simply as "Queens, New York." Those preferring to watch over crispy duck confit served with cheddar-and-chipotle grits ordered in from Flatbush Farm can view the live stream of Mr. Modi's speech on Quartz's page.