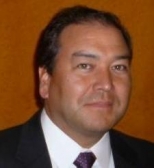 TRENTON – State Senator Kevin O'Toole (R-40) is firmly behind Gov. Chris Christie in ending the "legislative meddling" into the circumstances surrounding last year's George Washington Bridge lane closings, colloquially called 'Bridgegate,' by members of the Select Committee on Investigations.
Just a few hours after Christie brought the hammer down on members of SCI, telling them to "wrap up" their work and "do their job," O'Toole expressed a similar sentiment to PolitickerNJ.
"We're past the point of trying to find answers," O'Toole said. "I think that the best course of action would be for the feds to finish their investigation, not waste 15-20 million dollars on legislative meddling. The time has come that we pass some real, meaningful reforms to deal with the Port Authority."
PolitickerNJ asked O'Toole if the committee — headed by Assemblyman John Wisniewski (D-19) and state Senator Loretta Weinberg (D-37) (who was sitting in the front row at the press conference where Christie made his comments this morning) and tasked with looking into the circumstances that surrounded last year's George Washington Bridge lane closings — should play any role in the issue going forward.
"It's been more than 9 months. What do you mean any role. Between the Transportation Committee and this, they've been at this a year," O'Toole snapped. "It's unprecedented the access they've been given, there's been this executive privilege, there's been this dumpster dive of tens of thousands of documents, there's been interviews with dozens of witnesses. Any role? The question is if there's only a finite group that know what happened and we can't talk to them, then what are we doing?"
O'Toole said the committee should turn to increasing organizational transparency at the Port Authority, an agency many credit as the source of the ongoing scandal.
He noted two or three bills slated to go before the Assembly Transportation Committee next week with those goals in mind.