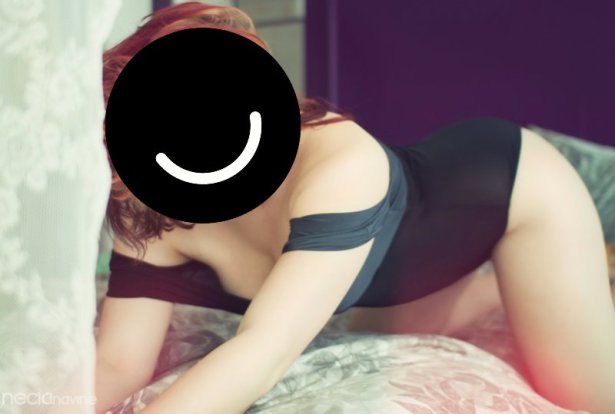 Update #1: Overwhelmed by the deluge of new users, Ello almost choked off all access for new members, but have gone all-hands-on-deck to keep Ello alive and soldier on through the hype.
Update #2: Brands are showing up like crazy to make profiles on Ello — here's why it won't ruin everything.
When we broke the news about Ello, a new social network that claims to be the safe haven from its fiendishly invasive competition, it mostly fell on deaf ears — but the past six months were nothing compared to what's happened in the past 24 hours.
Since the sudden Facebook (META) exodus to Ello, requests to join went from 4,000 to 27,000+ per hour, Twitter exploded with desperate requests for invites, eBay responded with an enormous black market for invites, and Ello became the fifth hottest trend on Google searches. No big deal.
Beyond the tongue-in-cheek quips that compared Ello's sudden success to the hype around Diaspora or Google+, some people had legitimate concerns about the unexpected contender in the social media sphere. Mainly, their concerns were that users would be banned for posting porn, there wasn't going to be an option for private profiles, and that eventually, Ello was doomed to sell out and become the kind of ad-driven monstrosity they claim to despise.
So we spoke to Ello founder Paul Budnitz to clear the air, and it turns out, none of that is really true.
Ad-Free
Yesterday, prolific journalist and downer extraordinaire Quinn Norton wrote an impassioned plea to the Ello team to stay strong and not take on an ad revenue model, sparking an on-site dialogue with the founders. They assured Ms. Norton and the Ello community that they will not ever include an ad revenue or paywall model to the site.
Instead, they'll chase a kind of freemium model. The same Ello will be available to anyone, but they'll have a few cosmetic features available for on-site purchase for a few bucks here and there.
"For example, some users may want to manage multiple accounts from a single login — like a designer who has a work Ello account and a personal one," Mr. Budnitz told Betabeat. "We also have users from Europe and Japan who have asked for an inverted screen — white text on black. Apparently there is a big movement over there who thinks it is better for your eyes."
For someone who runs a similar model, think of Vimeo, the YouTube alternative for design-oriented users who want a better home for their videos, without all of the noise.
"Rather than clutter up eveyone's Ello with a bunch of stuff most people don't need, we will let specific users select options they really want and lay down a few bucks for them," Mr. Budnitz said.
They're also just not that concerned with making money. Is it naive of them to think that they'll never get desperate? Maybe, but Mr. Budnitz is truly unfazed, and he says so far their costs are pretty low.
"You'd be surprised how little data costs nowadays," he said.
Private…
Remember: the reason Ello has become suddenly so popular is attention from the LGBTQ community and others who want a space where they can be open and anonymous. So when that demographic showed up, they pretty quickly realized that "make my account private" isn't an available option. Friending someone on Ello is like following them on Twitter, except you can already block people and go private on Twitter.
But Ello is technically still in beta, and anyone can take a look at their upcoming features checklist to see these three items in the top four:
Private Accounts
User blocking
Inappropriate content flagging
Ello even addressed these concerns in an email they sent out late last night to their readers, which said:
Ello has a zero tolerance policy towards hate, trolls, spamming, stalking, impersonating others, threats, and abusive behavior towards anyone. Ello has Rules, and anyone who breaks them may be banned and their account permanently nuked.
Additionally, we've been told there will be a feature that removes you from other people's search results — a midway between absolute anonymity and a totally public profile.
…and Porn Friendly
If there's anything we know, it's that any good technology will be used either for spying or sex. Ello wants nothing to do with the former, but when it comes to NSFW content, they're all for it. Originally, there was some language buried away in their use about not allowing porn, but it turns out it was a mistake:
After all, it'd be a damn shame to try competing with Tumblr without porn. Ello updated their official posting rules late last night, which now includes the follow language:
NSFW flagging in is development. This policy will go into effect as soon as flagging is completed. We respect the diverse views of the Ello community. Not everyone wants to see porn. If you regularly post adult-oriented content, please respect those in our community who do not wish to see it by flagging your profile NSFW.
"We don't have a problem with porn at all," Mr. Budnitz said. "But we would have a problem with bestiality or porn that encourages people to hurt each other, or anything that has to do with children."
Anything of that nature, and you're likely to get banned immediately. Otherwise, porn it up!
That's not to say there aren't some very real flaws with Ello so far. The site went down briefly from the sudden spike in activity, and people are complaining that search is being problematic, making it nearly impossible for people to find their friends.
But the Ello team is manning Twitter — Mr. Budnitz says the LGBTQ community has been particularly helpful in shaping their development going foward — and working with its titanic group of new users on shaping the network so that it's comfortable for the community. In the mean time, we look forward to bringing you more coverage on Ello, and to the inevitable stories from major tech news sites about why Ello is obviously doomed to failure.