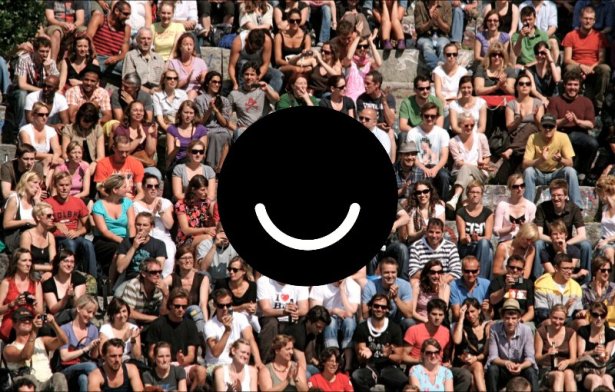 Yesterday, we reported that Ello, the social network with a manifesto, had suddenly gone nuclear and was pulling in 4,000 invite requests per hour. Throughout the day, as word spread that Ello was the new safe haven for people fleeing Facebook's invasive ads and purge of non-verified users, that number ramped up to over 27,000 and then to 31,000 requests per hour.
When we spoke to Ello founder Paul Buditz late last night, he was getting off a plane and totally exhausted. Ello was facing a crisis — traffic was coming in much faster than anticipated, and the Ello team was getting ready to stop all new invites to their site.
"It seems like we've got a big portion of the U.S. and much of Europe all trying to get on Ello at the same time," Mr. Budnitz told Betabeat, saying that in the morning they'd have to "turn off the spigot for a while."
But over the course of a few frantic meetings, the tech team has decided that Ello will stay online, soldiering through the storm and letting the hype-machine rage on.
"We're still at warp speed," Mr. Budnitz told us this afternoon. "Obviously, we're doing everything we can to keep it running."
Let's review how crazy the past 24 hours have been for Ello: Ello was yesterday's sixth hottest trend in Google search. eBay became a black market for Ello invites, some of which sold for hundreds of dollars. A realtor that Mr. Bundnitz hadn't been in touch with for five years reached out to him to hustle for an invite, and now his bicycle company is even seeing a sudden surge of orders.
Mr. Budnitz told Betabeat that Ello was growing by 70 to 100 percent before the recent spike, but an internal chart that was Ello'd out by one of the developers ("Ello'd out," is that how we say it now?) shows the dramatic upswing in the past three days:

The site went down briefly yesterday as traffic overwhelmed their site, and the new Facebook refugees are flooding the development team with criticisms and requests for features. None of this was part of the plan, and they've had to bring over multiple new employees to handle the burden of keeping the site up. Many of the devs haven't slept in the past 24 hours, and their hosting service had to scramble to get them new space to handle the demand.
Nevertheless, it's worked — for now. Instead of closing off all new invites, they're going to be allotting only about five to ten new invites for new users, as opposed to dozens. Mr. Budnitz says that a possible Ello-wide freeze of new users is still possible if they can't keep a firm grip on their growth, but that kind of move could be disastrous. It'd certainly kill their growth, and with it their extreme buzz. Even if they held onto their designer niche, Ello would join Diaspora and Google+ in the ranks of social networks that under-delivered on perceived promises. Not that Mr. Budnitz minds a smaller Ello.
"We're not Facebook, our mission was never to grow fast," Mr. Budnitz said. "Our mission here is to make a great social network. We don't want to be bombarded with so many people that the network is no good."
Sure, it smacks of hipster elitism, but Mr. Budnitz insists that's not the case. The Ello team believes that if the community becomes too big to manage, it could become an abrasive environment for their would-be social media utopia. When you're a social network with a manifesto, you want to make sure the crew is on-mission.
Now that they've stabilitzed the site, they're doubling down to address community concern and fullfil their high-demand checklist of new features. Regardless of the stress and slog, an Ello developer told us that everyone's still in good spirits.
"It's a little bit like the Starship Enterprise," Mr. Budnitz said. "Scotty always says he can't do it, but then he does."
In the meantime, while the Ello team tries to make sense of its new community and shore up the site to account for constant demand, Quinn Norton — a prolific journalist who says that Ello is where she goes "to think" — offered this warning to the developers:
Ello, there's a lot coming your way, if you do well. The big social networks will compete with you, try to crush you. Users will badger and blame you. Press will misquote, villianize, and oversell you. […] Actual mentally ill people will threaten you. Toxic communities will blame you for their problems. Media will blame you for your toxic communities. The code won't scale. The revenue model won't be quite right. The hosting will be problematic. People will blame you for bigotry, hate, and even aiding human rights abusers and criminals.

…and that's just what happens if people love you.