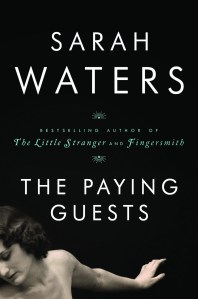 SEPTEMBER
The Paying Guests
By Sarah Waters (Riverhead, September 16)
Sarah Waters' sixth novel focuses on a fallen family of South London aristocrats forced to take in tenants in the wake of World War I. The 1920s are certainly in vogue, what with Downton Abbey and its ilk. But have patience: Ms. Waters, the author of The Little Stranger and Fingersmith, is worth your time.
Fire Shut Up in My Bones: A Memoir
By Charles Blow (Houghton Mifflin Harcourt, September 23)
Charles Blow writes frequently about the personal in his biweekly New York Times opinion column. But in this, his first book, Mr. Blow goes deeper than ever into his poverty-stricken Louisiana past.
Goodhouse
By Peyton Marshall  (FSG, September 30)
A recent graduate of the Iowa Writers' Workshop, Peyton Marshall has proved a singular talent in essays published by The New York Times and A Public Space. She also plays bass in a band, The Third Sex, and now has a dystopian novel, Goodhouse.
OCTOBER
All The Truth Is Out: The Week Politics Went Tabloid
By Matt Bai (Knopf, September 30)
Matt Bai, the former chief political correspon-dent for The New York Times Magazine and now a columnist for Yahoo News, treats us to his second book in seven years with All the Truth Is Out. Revisiting the fall of Gary Hart, Mr. Bai makes the case that Hart's career-ending affair was the moment the political media went tabloid.
Special Deluxe: A Memoir of Life and Cars
By Neil Young (Blue Rider Press, October 14)
Neil Young likes cars, and he's owned quite a few. In his new memoir, Special Deluxe, a follow-up to his 2012 autobiography, Waging Heavy Peace, Mr. Young, now 68, recounts his life on the road, refracted through the vehicles he's owned. Along the way, he ruminates on such subjects as the environment, memory and life itself. Special Deluxe, Mr. Young writes, "is a story about the proud highway of second thoughts."
Yes Please
By Amy Poehler (Dey Street Books, October 28)
Books of essays by young female comedians are pouring off the presses. Tina Fey's 2011 memoir, Bossypants, was an instant best seller, Mindy Kaling followed up with Is Everyone Hanging Out Without Me?, and this month Lena Dunham will publish her first book, Not That Kind of Girl. Amy Poehler has a contribution to make: Yes Please, a collection of advice, anecdotes and general silliness.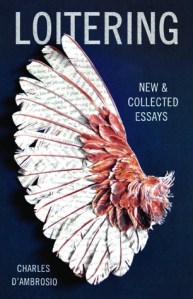 NOVEMBER
Walking New York: Reflections of American Writers from Walt Whitman to Teju Cole
By Stephen Miller (Fordham University Press, November 1)
In Walking New York, essayist Stephen Miller takes a look at the city's literary perambulators, examining the writing of Stephen Crane, Alfred Kazin and Teju Cole, among others, and offering an evolving portrait of New York through the centuries. "Each writer," Mr. Miller says in the book's preface, "wanders a different city."
The Laughing Monsters: A Novel
By Denis Johnson (FSG, November 4)
One of America's most decorated authors, Denis Johnson is also one of its most versatile, producing poetry, plays, short stories and nonfiction. In his vividly titled new book, Mr. Johnson dips into genre fiction with a kind of post-9/11 spy novel, The Laughing Monsters.
Loitering: New and Collected Essays
By Charles D'Ambrosio (Tin House Books, November 11)
The 11 essays published in Charles D'Ambrosio's first nonfiction collection, the succés d'estime, Orphans, are reprinted here, along with additional pieces written since that book's 2005 release. A beloved short story writer, Mr. D'Ambrosio meditates on a wide range of subjects, from J.D. Salinger and Richard Brautigan to whaling.
The Unspeakable: And Other Subjects of Discussion
By Meghan Daum (FSG, November 18)
In the 13 years since Meghan Daum published her penetrating book of personal essays, My Misspent Youth, she's matured quite a bit. Now she's returned with a new essay collection, The Unspeakable, in which fans can look forward to such "subjects of discussion" as Joni Mitchell, weddings and her own mother.