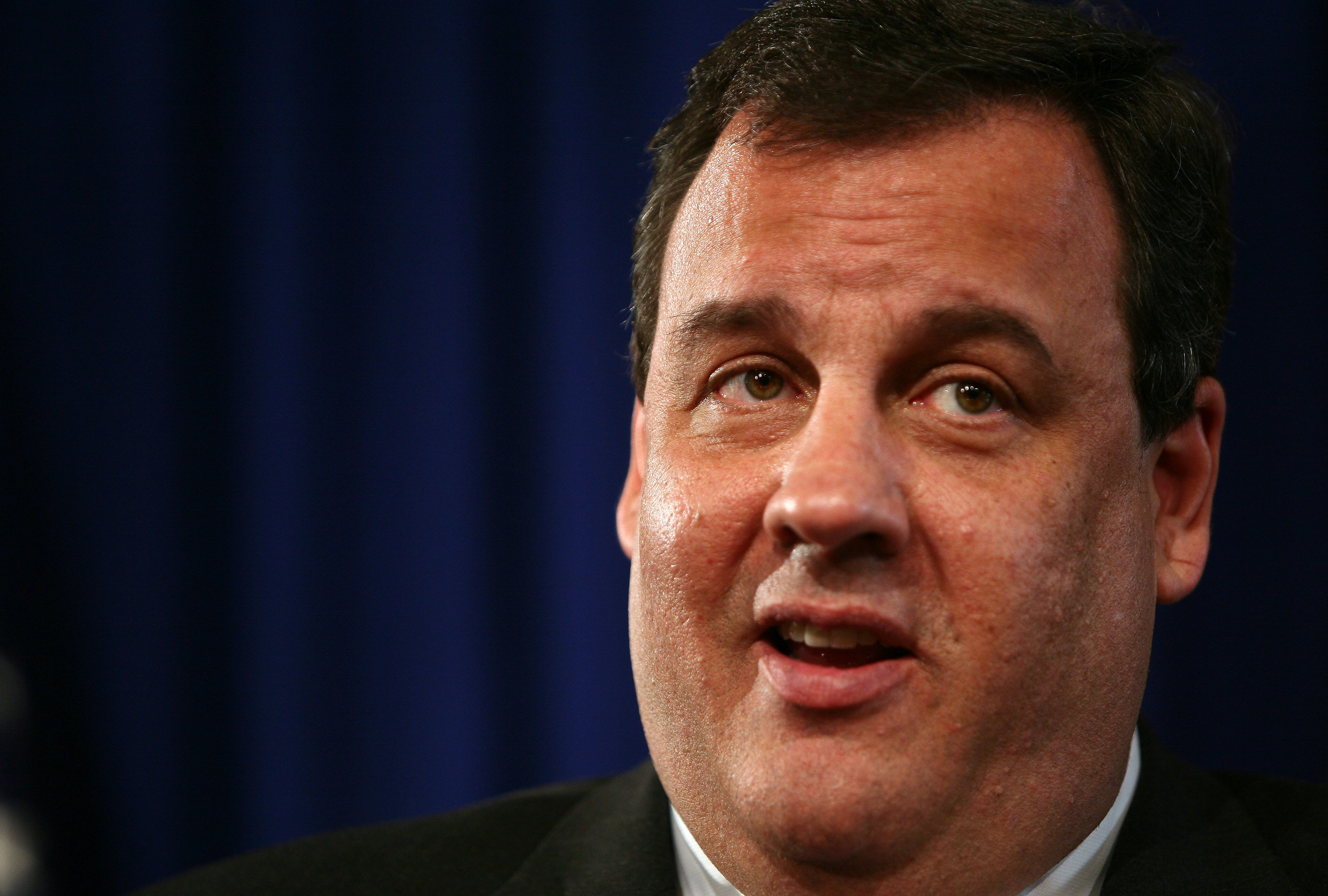 Perceptions of Governor Christie do not appear susceptible to seasonal shifts, good news if he decides to run for president in 2016, according to this morning's Fairleigh Dickinson University Poll of New Jersey voters.
The poll shows that opinion remains divided over the governor's job performance. The governor's numbers are nearly the same as they have been since his popularity took a double-digit dive in the aftermath of Bridgegate revelations. Looking ahead to the 2016 presidential election, when pitted against Democratic heavyweight Hillary Clinton, Christie comes in a close second to the former Secretary of State, performing considerably better than some of his presumptive Republican challengers.
Job approval and direction of the state
Currently, 46 percent of registered voters say they approve of the job the governor is doing, with 40 percent who say they disapprove. Polls presented in the months after Bridgegate have reported similar numbers. Right now he's close to where he was when his numbers first began to drop in January when 48 percent said they approved of his job performance – a decline of 13 percent in the pre-Bridgegate era.
"Right now, Governor Christie has to serve two important constituencies: The folks back home, and those whose support he'll need if he wants to win the Republican nomination for the presidency in 2016. His numerous road trips this summer as head of the Republican Governor's Association may have been planned in part to drum up support among the Republican base. Back home, however, his statewide constituents haven't seen much this summer to move the needle one way or another," said Krista Jenkins, professor of political science and director of PublicMind at Fairleigh Dickinson University.
Christie does predictably well among partisans of the same stripe, with Democrats and independents expressing the most disapproval for the governor. Two-thirds (66%) of Republicans approve, compared with barely a quarter (26%) of Democrats and 46 percent of independents.
"Once upon a time in a world before Bridgegate, Governor Christie's appeal was both wide and deep. He attracted the support of considerable numbers of Democrats, women, and those in union households, for example. Support among these groups has dropped considerably, but he's still pulling in the support of enough residents to make most elected officials these days envy the governor," said Jenkins.
What's potentially more worrisome are right direction/wrong track numbers. The same survey finds that these numbers remain upside down, with voter unease with the direction the state is headed outpacing those who are more sanguine over the health of the state. Although the difference between those who say the state is headed in the right direction (40%) and those who say it's headed down the wrong track (44%) is within the margin of error, it remains considerably different from January, the last time significantly more were optimistic (51%) than pessimistic (39%). Those under 35 appear the only group to significantly evaluate the state more positively (52%) than negatively (34%), with the exception of Republicans (48% versus 33%).
"Certainly there are other actors responsible for the health of the state. But, when the governor is a likely candidate for a major party's presidential nomination, it would be an easier sell if optimism trumped pessimism," said Jenkins.

Clinton vs. Christie, and others
The same survey asked Garden State voters to consider hypothetical match-ups in the 2016 run for the White House. Although there have been no official declarations of candidacy from anyone, the punditry class has all but declared former Secretary of State Hillary Clinton the candidate to beat on the Democratic side, whereas the Republican field remains more open. Clinton was pitted against three possible Republican candidates – Governor Christie, Kentucky Senator Rand Paul, and former Florida Governor Jeb Bush. Clinton trumps them all, but the candidate who comes the closest to her is Governor Christie.
In a Clinton/Christie contest, Clinton would beat Christie by a difference that's within the margin of error (45 versus 42%). Clinton does significantly better when pitted against Rand Paul (48 versus 33%) and Jeb Bush (51 versus 32%). Independents (41%) and Republicans (75%) are more solidly behind Christie than Paul (30 and 64%, respectively) and Bush (22 and 68%, respectively).
Comparatively speaking, a Clinton/Christie matchup would yield results that significantly narrow the edge Democrats have had in New Jersey in the past two presidential elections, when Barack Obama beat John McCain in 2008 by 15 percent (57 to 42%) and Mitt Romney in 2012 by 17 percent (58 to 41%).
"Voters certainly know Christie more than Bush and Paul, so that could be part of the reason he does so well relative to other possible candidates against Clinton. These numbers continue to provide a testament to his crossover appeal even in light of the ongoing investigations that have dogged him for going on a year," said Jenkins. "Numbers like these can help him build support as he crisscrosses the country as head of the Republican Governors Association and enters the world stage, like he did recently with his trade trip to Mexico."
Fairleigh Dickinson University conducted the poll of 721 registered voters in New Jersey by telephone with both landline and cell phones from September 1 through September 7. The poll has a margin of error of +/-3.7 percentage points.