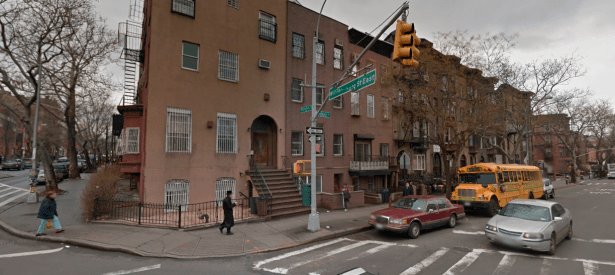 The NYPD's Hate Crime Task Force is currently investigating a series of flyers found in a predominantly Jewish Brooklyn neighborhood, each emblazoned with a swastika and the logo of rideshare app Uber, JP Updates reports. The distribution of the anti-Semitic flyers may constitute a bias incident.
The flyers, pictured here on JP's site, were reportedly discovered around 9 p.m. last night by a member of Shomrim, the Jewish neighborhood watch group. The flyers had been distributed around Bedford Ave. and Williamsburg St. — an area largely inhabited by Jewish residents. The person who discovered the flyers alerted a Shomrim dispatcher and the NYPD.
JP said the NYPD is now looking over surveillance footage to see if they can identify a culprit.
Uber, which has recently been battling with Lyft and Gett for NYC rideshare supremacy, said it had nothing to do with the incident.
"Uber is not involved with this disgusting act of hatred and we call on the NYPD Hate Crimes Task Force to aggressively investigate this despicable crime," Josh Mohrer, general manager for Uber in New York, told JP.
The NYPD reportedly declined to comment on whether Uber was connected to the flyers, revealing only that the incident was under investigation.
[h/t DNAinfo]