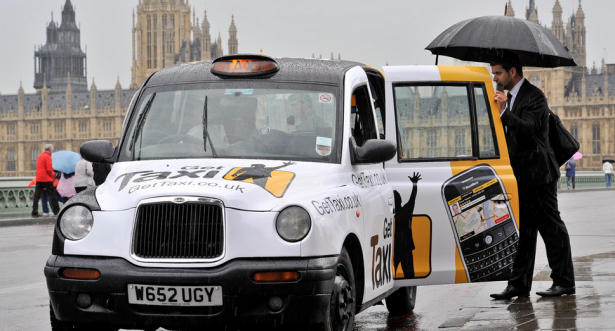 The battle for taxi app supremacy has gotten ugly between Uber and Lyft, with both companies firing snarky comments back and forth and accusing each other of sabotage. Along the way, they've decided that going after each other isn't enough, and that they might as well throw a few punches at the smaller companies caught in the crossfire.
Apparently, Uber (UBER) ran the same playbook on Gett this past January. In an appearance on Bloomberg's "Street Smart," Gett's Head of Marketing Brooke Moreland accused Uber of ordering Gett rides and canceling them last minute to disrupt service.
Uber denies using these tactics, though The Verge published an investigative feature last week exposing Uber's methods of sabotage, including records that show that Uber provided burner phones and credit cards to their employees so that they could make false orders for Lyft rides.
"It's insane, especially for Uber," Ms. Moreland told Betabeat shortly after she left Bloomberg's studios.
Though Gett is a household name in Russia and Israel, they don't have nearly the presence Uber and Lyft have in the United States. Gett wants to be the third biggest player in New York, but it's going to be tough if companies are interfering directly with the others' business — especially companies that are big enough that they can afford to play fair.
"Uber doesn't need to go around picking on people," Ms. Moreland said. "They don't need to push us down in order to succeed."