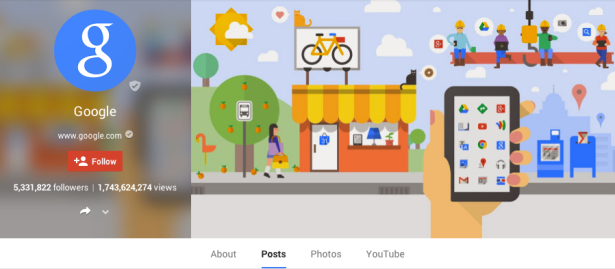 Poor Google+. Designed to rival social media giants like Facebook and Twitter, it's been trying to get us to like it for ages — to somehow care about dividing our friends into "circles," or whatever. But now it might be starting to give up the fight.
Google has recently stopped requiring new Gmail users to sign up for Google+, the Telegraph reports, apparently because they realized that people find it intrusive.
In accordance with the new changes, people signing up for Gmail accounts will now have the option of clicking a "No, thanks" button when prompted to sign up for Google+, meaning they'll never have to deal with those godforsaken notifications in the top right-hand corner of their Gmail screens until they really, truly want to.
"We updated the signup experience in early September," a Google spokesperson told The Telegraph. "Users can now create a public profile during signup, or later, if and when they share public content for the first time (like a restaurant review, YouTube video or Google+ post)."
Though personally, we can't see Google+ ever integrating itself into our daily social media routines, Techcrunch speculated in April that the problem with Google+ isn't so much the product as it is the way it forces itself on new Gmail users.
"In the long run, the issues with Google+ didn't especially stem from the design of the product itself, but more from the way it interjected itself into your day-to-day Google experience like some unwelcome hairy spider," they wrote.
The same article, titled "Google+ Is Walking Dead," detailed the departure from Google of Vic Gundotra, who'd been working on Google+ as his main project for a number of years. According to their sources, Google+ would be rebranded as a "platform" rather than a "product" (k?) and a number of employees would undergo "reshuffling."
It'll be interesting to see how the new Google+ policy plays out. People might be more inclined to sign up for it, now that they're allowed to warm to it on their own time. On the other hand, people might also end up forgetting — even more so than they already do — that it even exists.
Update: It's been brought to our attention that Google's new Google+ rules were first reported by Larry Kim, founder and CTO of WordStream, Inc.. He reported the news on Sept. 19 on his blog.