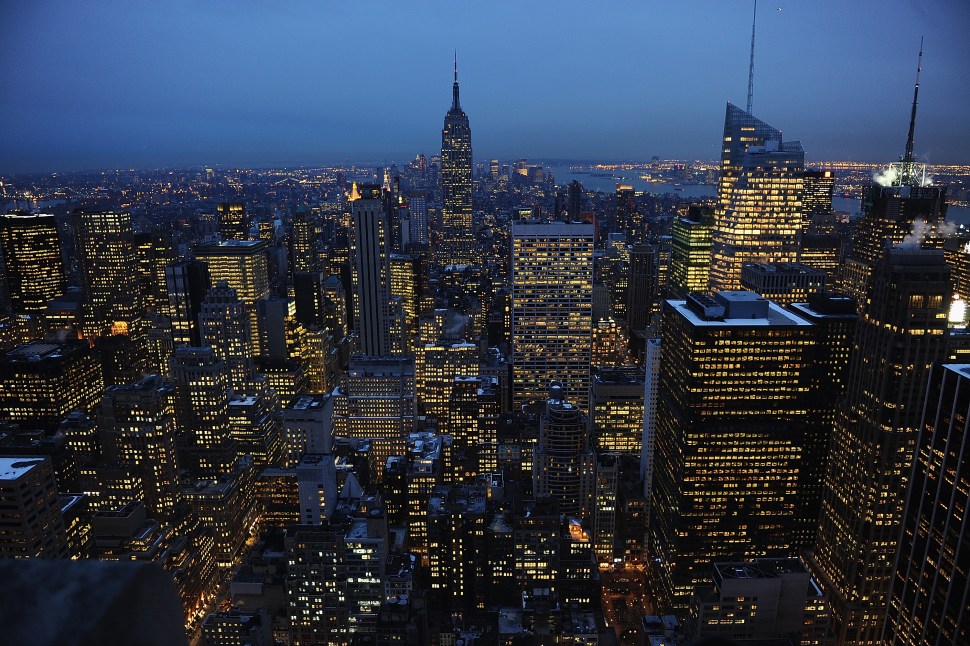 I love this great city. But even if I didn't, as a public relations entrepreneur, there are few other places I could do business. However, as amazing as New York City is, no matter how much money one contributes to the city's general fund in the form of taxes, the government continually wants more.
In the latest news, a report released this week by The Empire Center, an Albany based think-tank, shows that New York is the least attractive state for millionaires. The study ranked New York 50th for attracting people with annual incomes of at least $1 million between 2011 and 2012, and millionaires coming New York grew at half the pace of the national average.
States such as Idaho, North Dakota and Wyoming outpaced New York for the wealthy—those states should not beat us in badminton, let alone attracting successful people.
When successful people complain about high taxes, they're automatically met with cries of "greedy fat cat." But even if that's true—even if rich people are selfish and avaricious, it's not good for anyone when millionaires flee. And when a wealthy person leaves New York City, he tends to do just fine. But the ordinary New Yorkers lose that millionaire's income taxes, property taxes, and sales taxes. And when that millionaire is also a business owner or job creator, it's ordinary New Yorker's who pay an even steeper price.
There are taxes on everything in this city, as well as a hostile anti-business climate. Taxes for city residents who earn $250K annually exceed 50 percent – 35 percent federal, 8.25 percent New York state taxes and 4 percent local taxes. No one should be surprised that Census Bureau estimates show that 104,470 more people moved out of New York than moved in during the 12 months ending July 1. The 2014 State Business Tax Climate Index placed New York 50th out of 50 States as a result of high income, corporate, sales, and property taxes. While there are high profile ads out that are seemingly always on TV, touting that New York is "Open for Business," the reality is that the successful don't–and shouldn't–keep coming to New York.
Put simply, Occupy Wall Street is winning.
There is an uber-liberal mayor occupying City Hall, and a proudly "progressive" governor. Although as the wealthy tend to be conservative, perhaps Governor Cuomo is accomplishing his stated goal of ensuring that conservatives have "no place" in New York. Unfortunately, for all — rich and poor alike — standing in the way of success will only continue to harm all of New York. 
Ronn Torossian is CEO of 5W PR, one of the 25 largest PR firms in America. He is a life-long New Yorker.