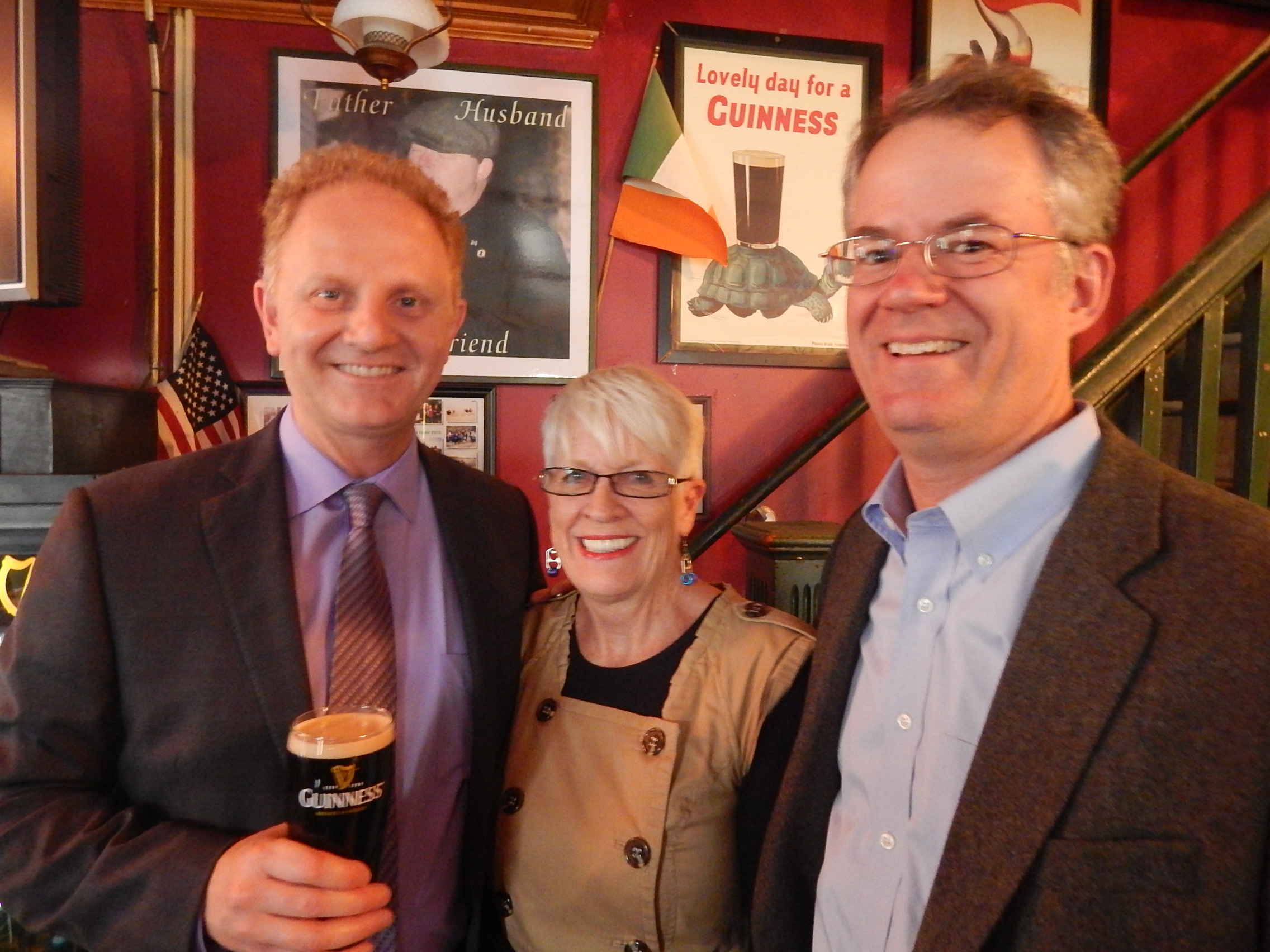 TRENTON – They barged through the doors here at Tir Na Nog, where walls overhung with the faces of IRA and GPO heroes blend into the flesh and blood fabric of this Grateful Dead strumming present: bar stool locals and sidewalk spillover from Hamilton, where Assemblyman Wayne DeAngelo (D-14) welds the cacophony of an Irish and Italian past into well-heeled district-wide politics.
"Wayne has really matured," Trenton North Ward Councilman Marge Caldwell-Wilson said of the veteran Democratic Party lawmaker and assistant business manager of IBEW Local 269. "He's really come a long way since he was first elected. He's growing and he gets better the longer he's in there. He's become one of our most aggressive legislators."
The event marked a celebration with a twist on top of the usual annual fundraising celebration for DeAngelo, who will succeed Assemblyman Upendra Chivukula (D-17) as chairman of the Assembly Telecommunications and Utilities Committee, say Trenton sources.
A DeAngelo ally – Trenton insider – sat at the bar overjoyed at the prospect of DeAngelo's promotion.
"Chivukula was too smart for the job," the source confessed as the singer on a stool in the corner played "Ripple."
"Everything Upendra said was over my head," the source added.
The Senate last week signed off on Chivukula's advancement to the state Board of Public Utilities, clearing the way for this local pol.
DeAngelo's crowd reflected Mercer roots as well as Statehouse heft.
Longtime political insider Adam Kaufman was in the room. Eileen Kean of Komjathy and Stewart was in the room. Assemblyman Dan Benson (D-14) was in the room.
Mercer County Freeholder Andrew Koontz was in attendance.
Caldwell-Wilson nursed some hurt over her native land of Scotland not attaining intendance in a countrywide vote a week and a half ago.
She was over there to absorb the loss.
"Good things come out of bad decisions," she decided. "I will tell you the young people are very passionate in Scotland. The young people here could learn a lesson about getting engaged."
In the rural parts of the country, she saw sheep spray painted with the word "yes" in favor of Scottish independence.
Had the yes vote won, she would've gone back to Scotland, but she's here in Mercer again, looking like it might be for the long haul, and just as well that she have an ally in the blue collar DeAngelo, she said.