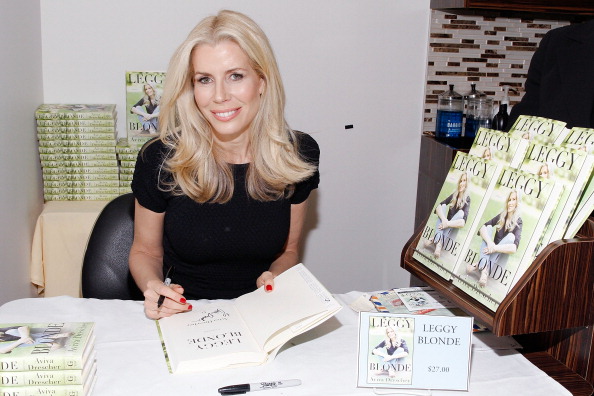 Real Housewife of New York Aviva Drescher may or may not be holding a valuable painting "hostage," as a recent hot-button lawsuit claims. But there is evidence to support that the volatile "Leggy Blonde" may be a lousy friend.
The suit, filed with the Supreme Court of the State of New York County on Friday, alleges that Long Island artist Matthew Satz loaned Drescher and her husband Reid Drescher, managing member of Cape Financial Advisors, five artworks to hang in their Upper West Side apartment during the taping of the hit Bravo TV show The Real Housewives of New York. Mr. Satz subsequently received an offer to buy one of the works for $50,000 from a friend of the Dreschers. Satz is claiming in the suit that the couple is refusing to give back the work until they receive a commission on the sale.
The suit was written up  in the Daily News, and New York Post, and others, and Mr. Satz has been "very surprised" by the avalanche of attention — and "fanciful" version of the story — that has arisen since, according to his attorney. She has omitted some key details in subsequently telling her side of the dispute to the press, Mr. Satz's attorney, Andrew J. Weinstein, contended to The Observer.
Indeed, you could argue that The 'Housewife's' real crime, at least socially speaking, is that she asked the artist to charge her girlfriend, who was buying Mr. Satz's painting, an additional $10,000. (That request is not in dispute.) Ms. Drescher was to receive that as a commission or, arguably, a kickback.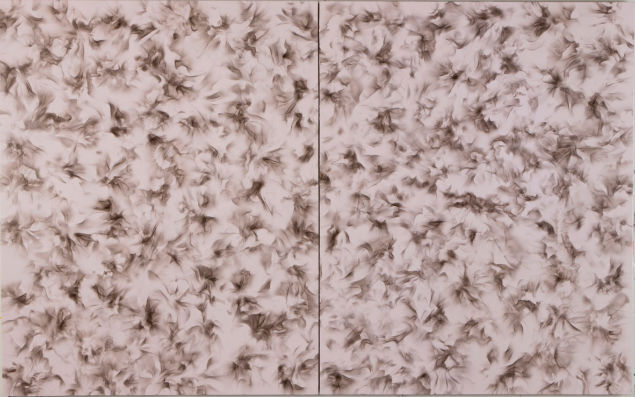 But Mr. Satz contends he had already marked down the price precisely because the buyer was a girlfriend of Ms. Drescher's. The offer for his Pink Smoke Painting didn't even set a new price point for the artist (who does not have gallery representation at this time), Mr. Weinstein said. "Mr. Satz's smoke paintings of this size have sold for sums greater than this. He gave this collector what he viewed to be a favorable price for two reasons: The first is that the collector was a friend of the Dreschers. And second, is that he was pleased that the work would be going into an important collection."
Mr. Satz has received a down payment from the interested buyer for the painting, but the sale cannot be completed until he is able to obtain the work from the Dreschers, who still have it in their possession.
Ms. Drescher, who is no longer on the Bravo reality television program, told the New York Post: "I asked Matt to remove the artwork on Friday immediately, and he didn't do so… There's no story here."
"Mrs. Drescher's published statements suggesting that the works were made available to be picked up by Mr. Satz at her apartment last Friday is deceptive at best," said Mr. Weinstein in response. "What she conveniently fails to mention is that Mr. Satz's retrieval of his own paintings was strictly conditioned on him showing up to the apartment with a bank check in order gain access, and also giving the Dreshchers two of the five paintings at issue free of charge."
He went on to say, "Mr. Satz did not file this lawsuit for purposes of obtaining any sort of publicity and is, quite frankly, very surprised by the amount of public interest that this case has generated. His objective in this case has been and remains singular: To obtain the financial and other relief noted in the Summons with Notice and hold the Dreschers accountable for their outrageous conduct."
Mr. Satz is asking for $620,500 in compensation and damages.