Paris Fashion Week is over and while the world settles back down life without runway shows, one abiding, Paris memory will remain. Is it the Chanel runway show with Karl Lagerfeld and his gang of models striding forth, Suffragette-style? Non. Is it the French Vogue team's insouciant glamour as they strode round their home town in gently distressed jeans and neatly perfect little coats? Non.
Nope, the memoir some of us can't shake off despite repeated trips to Net-A-Porter to shop it away and lingering longingly one final time over the Clooney wedding, is the sight of Kim Kardashian's knickers. Sunday's Givenchy show-outfit was just a step too far, even for the booty-blessed Goddess of chique —the Long Island way to spell it. If there is not a boutique halfway out to the Hamptons with this moniker, there should be.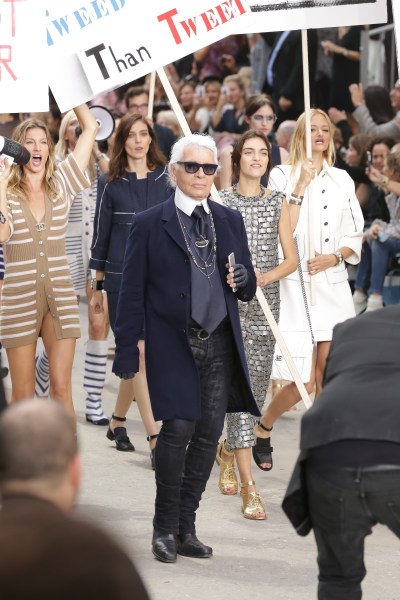 Ms Kardashian's outfit was supremely flattering up top. Any woman floundering over black tie or cocktail eventwear by the way, should could take a hint: black lace over a covered bodice is super-flattering. It suits all age-groups, reveals the flesh beneath without too much flash, and sleeves or necklines can be modified to suit the wearer.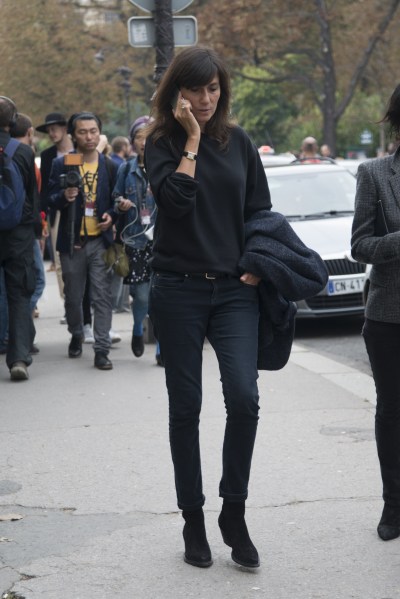 Anyway, the photographs of the wild Wests leaving their hotel to head out to the Givenchy show made for fascinating viewing. Ms Kardashian's enormous knickers called for more than a second look. 'What was she thinking in front of her bedroom mirror?' Some may have pondered. What was Mr West saying to Mrs West in their hotel room before they left, one wonders? Was it "That looks lovely, darling." Or "Those giant knickers are so gorgeous and though attached to a leotard-type device, still look like giant knickers, honey. No-one else will be wearing anything like that."
Who knows what the ghost of Hubert de Givenchy made of Ms Kardashian's Claudia Cardinale-meets-Cleopatra ensemble? There was a definite touch of the 1960s in there. In that spirit, wide, satin pants, skinny black leggings or even kooky, black velvet bell-bottoms a la Francoise Hardy could have worked equally well, if not better, to flatter Ms Kardashian's physique. That is not her style, though. Or should we say, that of Mr West.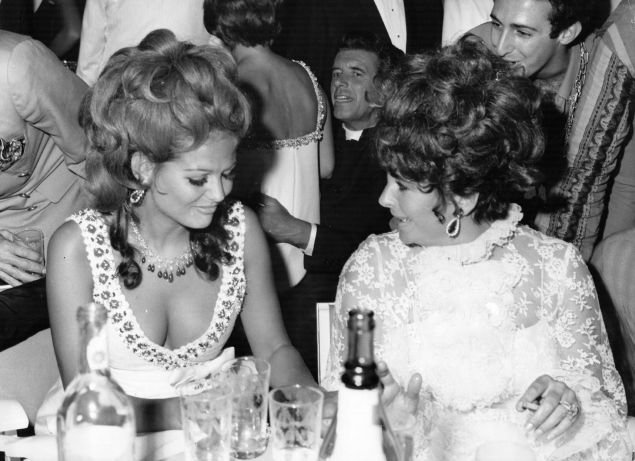 Givenchy's designer Riccardo Tisci, creator Ms. Kardashian's outfit was probably pleased enough with his work. He is a master and daringly au courant when it comes to clinching what tastemakers love, his fingers sprinkle fashionable fairydust everywhere he goes. Yet somehow, one can't help imagining there is an element of holding his nose and diving in when it comes to Mr and Mrs West.