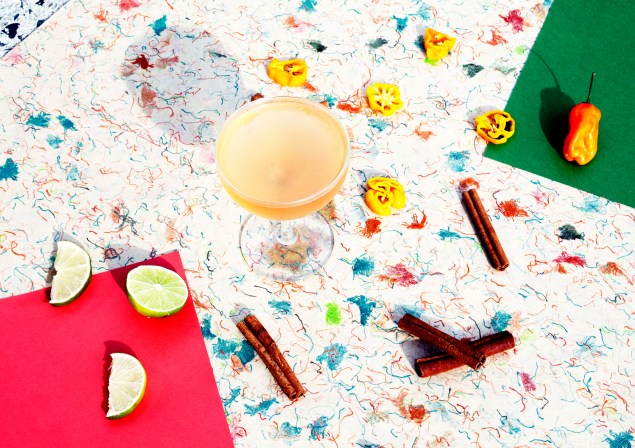 With every new batch of gin that comes off the still at Williamsburg's New York Distilling Company, co-founder Allen Katz and his team do three things to test the spirit. They mix it in a gin-and-tonic, a martini and a gin sour. "It might smell good, it might taste nice, but if it does not mix well, what's the point?" Mr. Katz says, when we meet at his bar, The Shanty, which is attached to NYDC by dint of a rare farm distiller's license.
It is hours before The Shanty will sell its first cocktail of the day. But after placing a liquor order, Mr. Katz hops behind the bar and shakes us up two 700 Songs Gimlets, a cocktail created by head of the bar Nate Dumas, who eyes the proceedings from beyond his laptop in the corner. Of the two spirits NYDC first brought to market in 2011—a navy-strength gin named Perry's Tot and an American gin called Dorothy Parker—Mr. Katz says he would "by preparation and habit" reach more often for the more fruit-forward Dorothy Parker when fixing a classic gin sour like a gimlet. This recipe, on the other hand, uses Perry's Tot, which clocks in at 57 percent alcohol by volume.
"There's no gin with a higher proof on the planet," Mr. Katz says of Perry's Tot. "But it's reasonably smooth and eminently mixable. A gimlet is a very classic cocktail, and this gives it a little twist."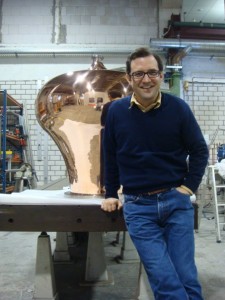 That's not the only twist. In addition to cinnamon syrup, a flavor that becomes more pronounced as the drink returns closer to room temperature, the cocktail is spiked with four drops of Bittermens Hellfire Habanero Shrub, which leaves a hint of heat at the back of your throat. "It's just a fleck of spice, just a little tingle to get you to say, Oh! What was that?" explains Mr. Katz, who is also director of spirits education and mixology for Southern Wine & Sprits of New York, host of the satellite radio program The Cocktail Hour and a frequent lecturer on food and beverage. "That's really an elemental part of the finish of the drink."
A sort of cliffhanger, I suggest. Is that something that all great cocktails have in common? "I guess it depends on the cocktail," he says, noting that bitters are a common astringent, "but I think you do need to have something. I've never thought of it as a cliffhanger. That's a nice term."
As for the boutique distilling craze—and the explosion of gin, in particular—that Mr. Katz and co. have joined, he sees the current moment as the result of a 40-year arc that began in Berkeley, California, with Chez Panisse and then grew through interest in wine and craft beer over the decades. "The logical and perhaps last major part of that is this interest in cocktails," he says. "Over the last 10 to 12 years, we have reclaimed our drinking taste buds."
It's no accident that Americans have led the cocktail revolution, either. "In the most straightforward gastronomic sense, it's American gastronomic culture," says Mr. Katz, who is a past chairman of Slow Food U.S.A. "We did not invent distilling, far from it. And we weren't the only people mixing spirits, but the idea of a cocktail with different ingredients and, in particular, with ice is very germanely American. It may sound simple, but it's something that we can latch onto and celebrate."
Last year, NYDC celebrated the release of its third spirit, Chief Gowanus New-Netherland Gin, a barrel-aged product based on an 1809 Dutch Colonial recipe and created in partnership with drinks historian David Wondrich. Next month will see the company unveil its first rye product, a rock and rye, according to Mr. Katz, while its straight rye will hit shelves next year.
When asked if we have entered a cocktail-and-craft distilling bubble, Mr. Katz says, "You know, as I said, Prohibition killed our taste buds to a degree that it took 70 to 75 years to reclaim them and say, Wait a minute, I want good gin! I want good vermouth! Not just wave it over the glass and throw it over my head and call it a martini." On this point he is bullish: "Provided there's a standard of quality, I can't think of any reason that the substance and interest in cocktails will trail off."
***
HOW TO MAKE IT: 700 SONGS GIMLET
(Courtesy of Nate Dumas, The Shanty)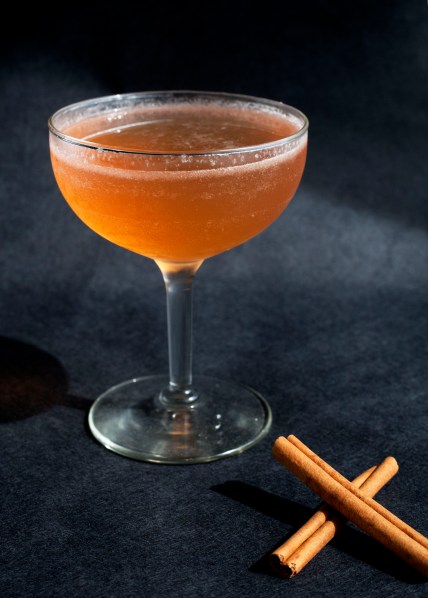 Ingredients:
1.5 oz Perry's Tot – Navy Strength Gin
.75 oz fresh lime juice
.50 oz simple syrup
.25 oz cinnamon syrup*
4 drops Bittermens Hellfire Shrub
Method:
1) Shake ingredients over ice.
2) Fine strain into a chilled cocktail glass.
3) Enjoy.
*To make cinnamon syrup, combine two cups of refined sugar with two of cups water over low heat in a sauce pan. Stir gently to dissolve the sugar. Add two cinnamon sticks and continue stirring until all of the sugar has dissolved. Turn off the heat, cover and let stand for two to three hours. Remove cinnamon sticks and strain liquid into a container that can be closed and refrigerated.