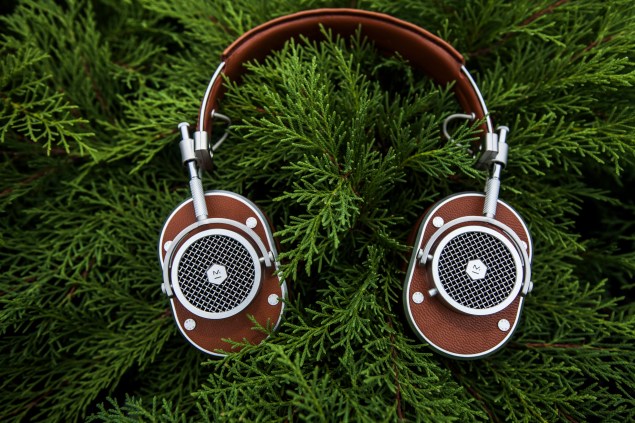 On first glance, these Master & Dynamic headphones may scream moustache and sideburns, oversized Aviator reading glasses and a suede safari jacket. Sound-wise, though, their efficiency is right up there on the 21st century's waveband.
Master & Dynamic's Jonathan Levine and Drew Stone Briggs innovatively developed a top-of-the-line sound tool that chimes with audio-geeks and design lovers alike.
In 2012, Mr. Levine took his early designs to an expert in Malmö, Sweden,  who jettisoned the more typical production tactic of using decorative plastic at the expense of sound quality. The result is a sophisticated, 1940s-inspired design unique to M & D. "We really wanted to make something beautiful that clients could be proud to wear," added Mr. Levine.
The $399 headphones sound as good as they look. Company's CPO Mr. Briggs added, "We aimed for our sound profile to accentuate well recorded music. The high end is crisp and clear. The bass is punchy, not distorted."
M & D aims at a demographic of "creative, young entrepreneurs." Such clients operate in shared workspaces where headphones are ubiquitous. As a result, the line includes a slim, steel stand to rest headphones between use.
M & D is officially the "house head phone" at NeueHouse—an open-concept, creative workspace in Manhattan—and will also be sold in fashion-forward retail stores (including Opening Ceremony and FiveStory New York.) Recently, the brand received a rave review from the audiophile-of-all-audiophiles, Steve Guttenberg, and production is already under way for a Bluetooth model and wireless speakers by 2015. Sounds like a hit.