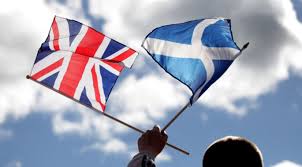 JERSEY CITY – Days after Scotland's voters decided to vote no on independence by a 55 percent to 45 percent margin, U.S. Sen. Bob Menendez (D-NJ) looked at the vote as an example of well-engaged democracy in action.
"First of all, it was a decision of the Scottish people. They decided, and they decided in a very open and robust turnout to stay a part of the United Kingdom," said Menendez, the Senate Foreign Relations Committee chairman, in response to the Sept. 18 vote, in which over 84 percent of Scottish voters cast their ballot.
Many political observers believe the vote hinged on issues such as what currency Scotland would use, who would shoulder the burden of public debt and would the revenue from the North Sea oil reserves be divided, among other concerns, if secession advocates prevailed.
Menendez also implied that in what sometimes seems to be a disintegrating world, Scotland's vote to stay part of a larger whole was a nod towards pluralism.
"I think it certainly is a message to separatist movements across the globe," Menendez said on Monday after a press conference at Jersey City's Lincoln High School. "It is my hope that at the end of the day it will strengthen the United Kingdom, and that the people of Scotland will receive, as the United Kingdom suggested they would, additional benefits in terms of greater autonomy."