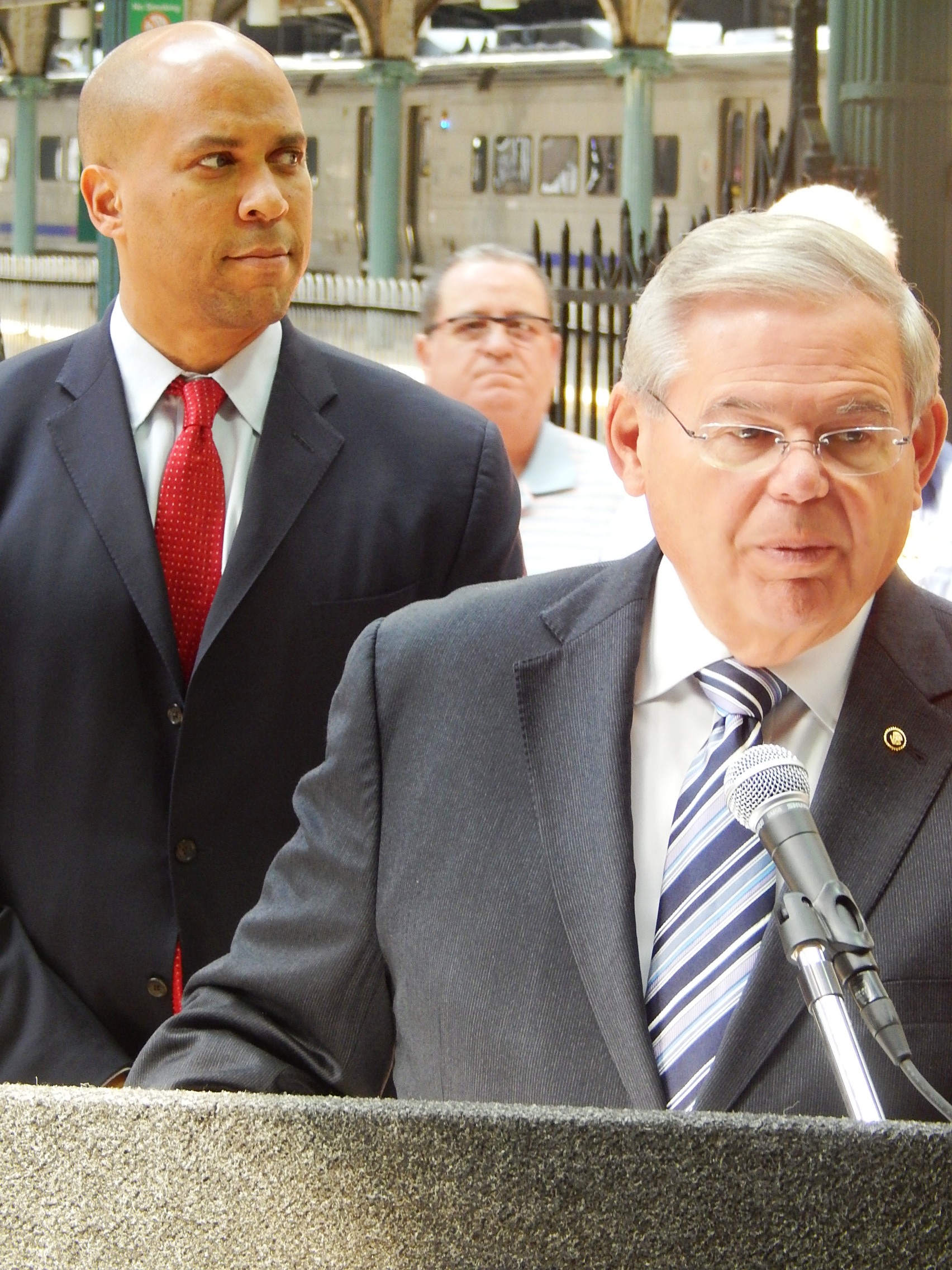 HOBOKEN – He's in a dogfight, this U.S. Senator standing in the middle of silly season arguably beset nationally with more cowbell than Jeff Bell.
Feet planted today in the Hoboken Train Station beside his colleague as he announced $1.5 billion in U.S. Department of Transportation Sandy Resiliency Funding, it was hard to identify any overriding emotion in his public presentation.
Alongside the typically ebullient U.S. Sen. Cory Booker (D-NJ), U.S. Sen. Bob Menendez (D-NJ) seemed subdued.
Booker's on the ballot this year.
But if Republicans gain control of the U.S. Senate, New Jersey's powerful senior senator would lose his chairmanship of the Senate Foreign Relations Committee, a throne of power Menendez fought hard to secure.
He doesn't think he will lose it.
"I believe we are going to maintain a majority – albeit slimmer than it is now. …I believe we'll win," Menendez said of Democratic Party efforts to hold onto the U.S. Senate.
To date, he has made solicitations to his network on behalf of U.S. Senators in statewide brawls.
"As it relates to travel, we've made it clear we're out there if you need us," Menendez said.
PolitickerNJ asked him today how critical it is for him to retain his chairmanship.
"For more than my chairmanship, it's the agenda for working families," said the senator. "It's a woman's right to choose. Is Hobby Lobby going to be law of the land?"
A day after voting in favor President Barack Obama's ISIS plan, Menendez mentioned that the difference in the conduct of war would be stark.
"Is our involvement [in the Middle East] going to be intelligent and not the disaster of an Iraq," he said, taking a shot at the 2002 Iraq War Resolution, which he opposed as a member of the U.S. House of Representatives.