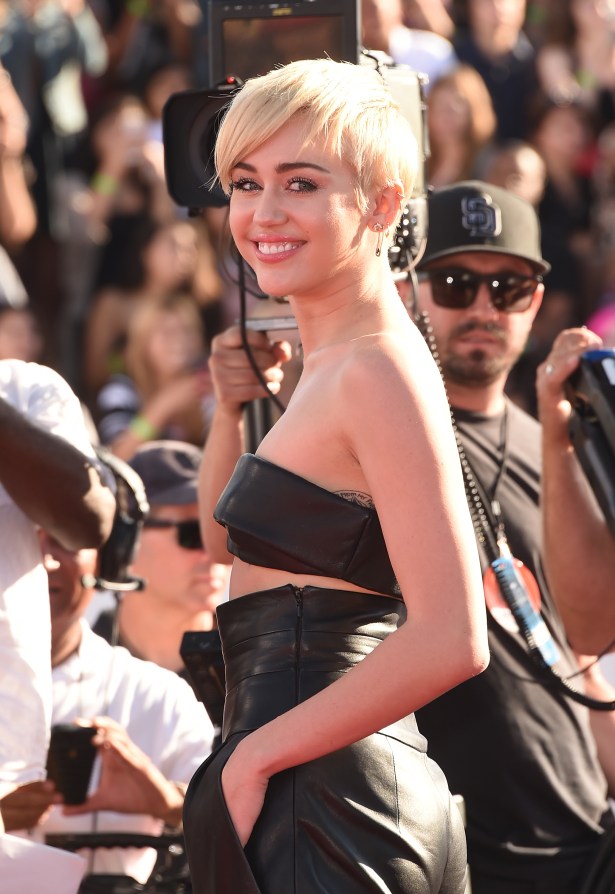 Miley Cyrus has been quiet lately — a little too quiet. This time last year, she was twerking with a giant finger and somehow getting blamed for Robin Thicke's aura of scuzziness. What's she doing now? What's on her mind?
Thankfully, an Australian TV show creatively named Sunday Night had a chance to catch up with her. And one thing she's probably not doing is Googling herself. She reportedly told the interviewer that social media was worse for your health than marijuana.
Here are the deets, according to the Guardian:
Cyrus, who became famous as a Disney child star in Hannah Montana, told Sunday Night that "I put some picture of me smoking weed … on my Instagram because I was brought up in the way that we never thought marijuana was bad," when asked about her use of the banned substance.
"You know what hurts your brain? Googling yourself. You know what hurts your brain? Instagram. You know what hurts your brain? Reading comments on Facebook. You know what hurts your brain? Reading US Weekly," she said.
You know, she might not be wrong. Especially in light of the hootenanny surrounding the stolen celebrity nudes, social media miiiight not be making us better people. Still, that doesn't mean you should replace your Instagram habit with vaping sour deez. Everything in moderation and all that.
The real conundrum is this: who's less fun to hang out with, a stoned person or someone who won't stop checking their phone?