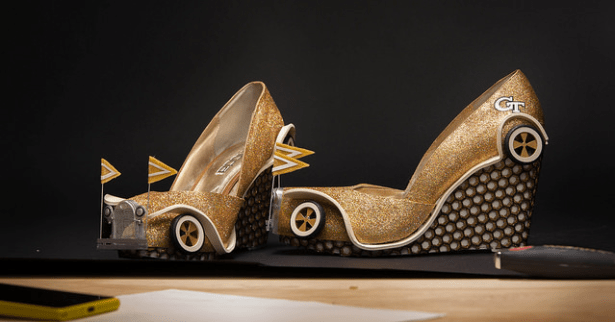 When 3D printing isn't being used to make new limbs and custom skull fragments, early adopters are usually searching for other things to make with their printers, like hideous jewelry that no one in their right mind would wear. But if 3D-printed accessories ever needed a sparkling ambassador, they've found one.
This year's Miss Georgia, Georgia Tech (GT) student Maggie Bridges, will be wearing a pair of custom 3D-printed shoes when she competes in Atlantic City for the Miss America pageant.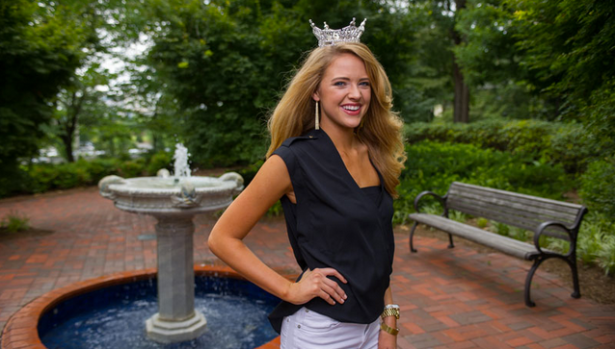 Georgia Tech (GT) is one of the top schools for computer science and engineering in the country, and as she told her school in an interview, Ms. Bridges — or is it Miss Georgia? — knows that beauty pageants "may not be the first thing you might associate with a Georgia Tech student."
"I feel like being a female at Tech, it's kind of your duty to break stereotypes," Ms. Bridges said.
The shoes were designed for Ms. Bridges by a team of three industrial design students at GT. The kicks were made with a combination of laser cutting and 3D printing, and are designed to look a Model A Sport Coupe called the "Ramblin' Wreck," which is the official student body mascot.
[youtube https://www.youtube.com/watch?v=q7i0TVPe2fM]
The shoes will be worn next weekend during the Miss America Parade in Atlantic City, where there's a tradition of wearing stuntastic and outlandish footwear. Even if GT's ingenuity doesn't win her the Miss America crown, she could always get the team back together to make her a replica.