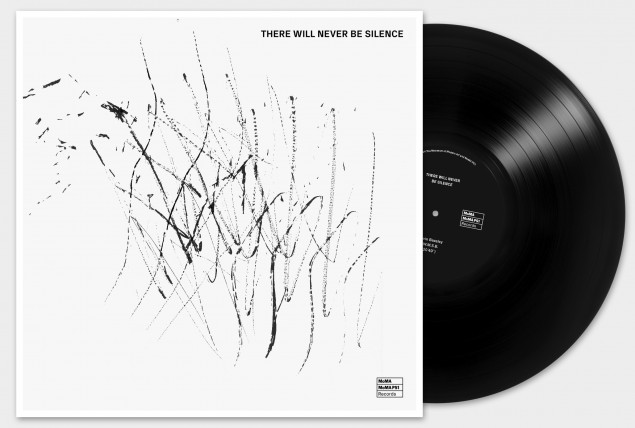 MoMA and MoMA PS1 have teamed up with artists Kevin Beasley, Lizzi Bougatsos, Sabisha Friedberg, and Yasunao Tone to record an album in homage to John Cage's 4'33" and the recent exhibition There Will Never Be Silence: Scoring John Cage's 4'33" which ran from October 12, 2013 to June 22, 2014 at MoMA. Also titled There Will Never Be Silence, the album was organized by David Platzker, curator of drawings and prints at MoMA, and Jenny Schlenzka, associate curator at MoMA PS1, and is a being released in a limited edition run of 500 copies, priced at $40 each on the museums' brand new record label called MoMA/MoMA PS1 Records.
The record label came about as a way to create complimentary, physical art objects and programming outside of the boundaries of the exhibition schedule. "It's about audio artists, and how they've responded in unique ways to Cage and some of the things he's put forward," Mr. Platzker told The Observer. Each artist approached the project differently, blending elements of their own practice with the themes of silence, lack of silence, and the "status of recorded sound," as described in the museums' press release. But don't expect a "silent" record, just as Cage's 4'33" is about the sound occurring during the silence on stage, each artist pushes the very definition of the word.
Mr. Beasley's work for the album considers the politics of appropriating the voices of deceased rappers. Once a collaborator with Mr. Cage, and a Fluxus artist, Mr. Tone's contribution uses MP3 processing to create "the most 'unsilent' recording" on the album. Mr. Platzker described how Ms. Bougatsos–also known for her role as a singer and drummer for the band Gang Gang Dance–showed up to the recording studio in the MoMA building with an assortment of musical instruments, some of her own creation, which she used in combination with pre-recorded nature sounds from trips she's taken, to create the work.
And Ms. Friedberg's piece is the most physical of the four. Working with the project's sound engineer and pressing plant, she has made an linear incision across each record that diverts the needle when played, creating an all together different listening experience every single time.
The album will launch at the New York Art Book Fair on September 27. Buyers should pay special attention to the cover art, which was designed by Marek Polewski and Neven Cvijanovic of Floor5, Berlin, who were inspired by Nam June Paik's 1965 work Zen For Film, while visiting the Cage exhibition.
"Like a lottery ticket, the white surface scratches off to reveal a black one underneath," said Mr. Platzker. "If you scratch over the black text, it will reveal white."