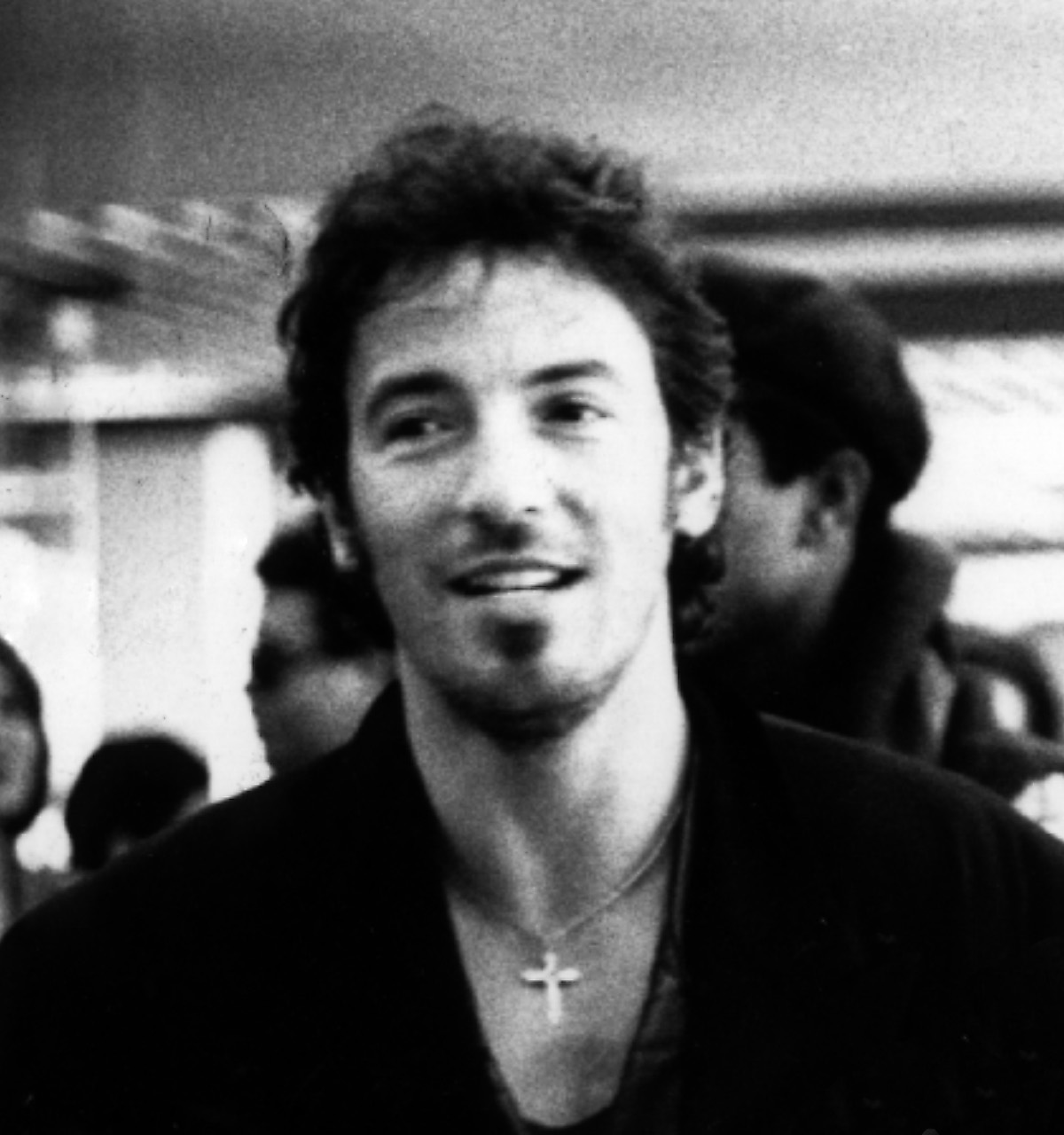 Today's Monmouth University/Asbury Park Press Poll found that few New Jersey residents have anything negative to say about clue collar rocker Bruce Springsteen as he celebrates his 65th birthday on Tuesday.
About 1-in-3 New Jersey adults (34%) say they have some Springsteen in their personal music collection and more than 4-in-10 call themselves a Bruce fan, including 12% who say they are "big fans" and 30% who are less ardent admirers. Garden State men (40%) and women (44%) are about as likely to consider themselves fans of the Boss. Younger adults under age 35 (27%), though, are less likely than their older counterparts age 35 to 54 (49%) and 55 and older (46%) to say they are fans. White New Jerseyans (49%) are more likely to be Bruce fans than are black, Hispanic, and Asian residents (29%) of the state. Politically, Democrats (46%) are most likely to be Bruce fans, followed by independents (42%), and Republicans (36%). However, Republicans (33%) are just as likely as Democrats (33%) to own a Bruce record, CD or downloaded song.
Most New Jerseyans feel at least a twinge of pride knowing they share a home state with Springsteen. Specifically, 22% feel a great deal of pride that Springsteen is from New Jersey and 32% have a little pride, while 38% say they feel no pride at all in the fact that Springsteen is a fellow Garden State resident. Not surprisingly, 87% of self-professed "big fans" and 71% of other Bruce fans feel at least a little pride in their shared heritage with Bruce, but even 40% of non-fans say it makes them at least a little proud to share a home state with him.
"​​Bruce has devoted fans all over the world. In some territories he's held up on a pedestal so high it's almost like idol worship. In New Jersey there's obviously a big Springsteen connection and pride, but here it's more personal," said Professor Joe Rapolla, chair of Monmouth University's Department of Music and Theater Arts and former senior vice president of marketing at Warner and Universal Music Group who has joined Springsteen on stage as a fellow Jersey musician.
It doesn't get any more personal than at the highest echelons of political power in New Jersey. Governor Chris Christie is a self-professed mega-fan, having attended well over one hundred Springsteen concerts and even asking The Boss to perform at his inaugural celebration. What do Christie's constituents think of their chief executive's infatuation with Bruce? Nearly half (48%) say it's kind of cool, which is more than double the number (19%) who say Christie's hero worship is kind of embarrassing. Another 22% say Christie's admiration of Springsteen is neither cool nor embarrassing. About half of Republicans (54%), Democrats (49%), and independents (46%) alike find it kind of cool that Christie is such a big fan.
"Democrats and Republicans may have very different views of the governor's job performance, but one area where Christie has fostered unabashed bipartisan support is his idolization of Bruce Springsteen," said Patrick Murray, director of the Monmouth University Polling Institute.
Springsteen has become more politically active in recent years, but public opinion of the man is overwhelmingly positive regardless of partisan affiliation. Overall, nearly half (47%) of Garden State residents have a favorable impression of Bruce as a person while only 4% hold an unfavorable view. Another 49% have no opinion. Significant numbers of Democrats (56%), Republicans (50%), and independents (40%) alike hold a favorable view of Springsteen. Fewer than 1-in-10 New Jerseyans in any partisan group have a negative opinion of him.
Overall, 37% of state residents think that Springsteen's music, which focuses on the grittier aspects of life in the Garden State, actually helps New Jersey's image while only one percent say it hurts the state. A majority (55%), though, say that Bruce's music has no impact on how New Jersey is viewed by others.
Fully 80% of the New Jersey adults polled said they were aware Bruce shares their home state before pollsters spoke with them. Oddly, about 1-in-12 self-professed fans admit they did not know this crucial facet of Springsteen's bio. "As a pollster, I generally have to accept how people describe themselves. But I find it difficult to believe that any self-respecting Bruce fan with even a passing knowledge of his lyrics could have missed the Jersey connection. I have to assume these folks just jumped on the Bruce bandwagon," said a bemused Murray.
Monmouth University/Asbury Park Press conducted the poll by telephone with 802 New Jersey adults from September 17 to 21. This sample has a margin of error of + 3.5 percent. The poll was conducted by the Monmouth University Polling Institute and originally published by the Asbury Park Press and its sister publications (Courier-Post, Courier News, Daily Journal, Daily Record, and Home News Tribune).