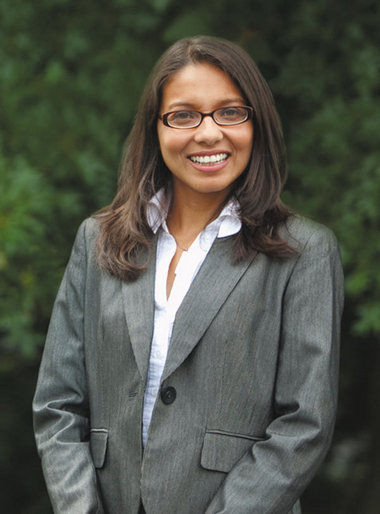 TRENTON -It's personal for Assemblywoman Gabriela Mosquera (D-4).
In the midst of Assemblywomen on the Women's and Children's Committee expressing outrage this morning over the Ray Rice story, Mosquera surprised her fellow committee members when she spoke about her personal life and the domestic violence victimization of her mother.
Five bills passed out of committee today dealing with domestic violence and in that context, Mosquera made her statement to a hushed chamber.
"Unlike my colleagues, I've actually experienced domestic violence," said the South Jersey lawmaker. "My mother is a survivor. It is emotional with my mother experiencing it and me witnessing it."
Mosquera said she spent time as a girl in a women's shelter with her mother.
Following the video that surfaced in Atlantic County of Rice punching his girlfriend in an elevator, Mosquera said lawmakers need to re-examine PTI.
Prompted by the story of Rice's slap on the wrist by the prosecutor's office, others on the committee spoke up today on the subject.
"We heard testimony from people on the front lines of domestic violence that the Ray Rice case wasn't rare," said Assemblywoman Caroline Casagrande (R-11). "Even though common sense dictates that knocking someone unconscious is an attempt to cause serious bodily injury, these charges are frequently downgraded. There is clearly a disconnect between the legislative intent regarding domestic violence and how the law is applied in the courtroom. Reducing charges that allow a violent act to go unpunished trivializes the seriousness of this crime."
According to the Assembly Minority Office, the five-bill package requires counseling for domestic violence offenders; establishes the justification of self-defense by victims; creates a program to assist victims reintegrate into society; and permits a witness under age 16 to testify by closed circuit television in domestic crime prosecutions.
"Physical assault is an act of violence," said Assemblywoman Nancy Muñoz (R-21). "The recent event regarding Ray Rice and his then fiancé brings this important issue to the forefront. The Legislature is committed to protecting the public from violent acts. Today's bill package addresses the victims' needs, and we must also make clear there is an intent to punish those guilty of committing this heinous crime."