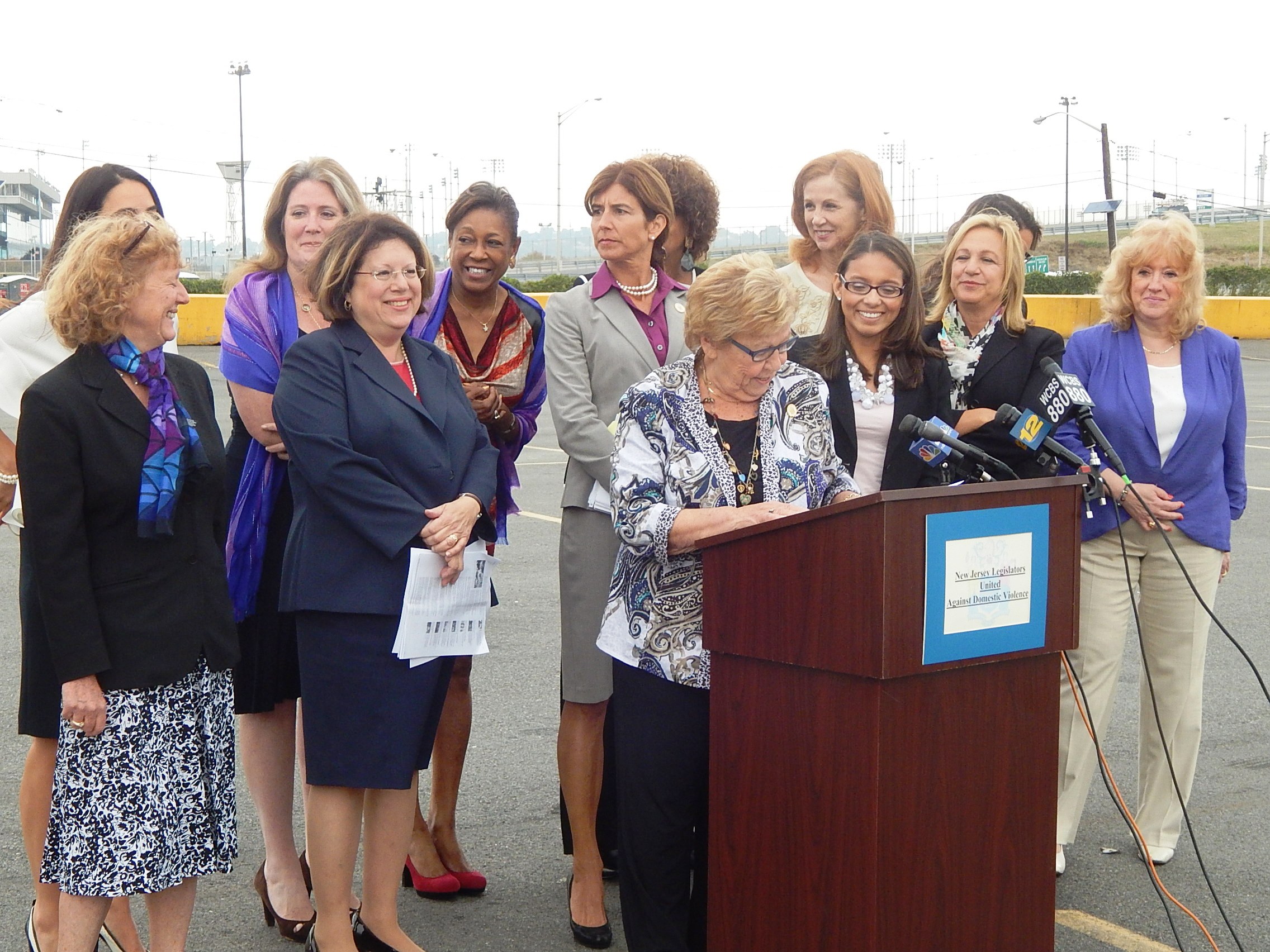 THE MEADOWLANDS – Standing in a parking lot amid whizzing planes and cargo trucks and Metlife Stadium looming in the background, state Senate Majority Leader Loretta Weinberg (D-37) led a bipartisan delegation of women legislators to demand stronger action by the NFL – and Congress – in response to former NFL running back Ray Rice's show of violence to his wife and the moribund reaction by the league until the release of an infamous Atlantic City video.
All the women want NFL Commissioner Roger Goodell canned.
It wasn't just Rice.
It was other incidents, other acts of unresponsiveness by the commissioner, state Sen. Jen Beck (R-11) said.
"Seven years of inaction," said Beck, in reference to Goodell on domestic violence.
"What we have seen over the last month involving cases of domestic violence in the National Football League is incredibly disconcerting," added Weinberg. "Sadly, the savage assualt by Ray Rice on his then fiance is just one in a string of mishandled incidents involving the NFL."
The lawmakers – including senators M. Teresa Ruiz, Sandy Cunningham, Nia Gill, Linda Greenstein; and Assemblywomen L. Grace Spencer, Eliana Pinor Marin, Holly Schepisi, Valerie Huttle, Nancy Pinkin, Nancy Munoz, Annette Quijano, and Gabriela Mosquera – also back the SAVE Act (Securing Assistance for Victim Empowerment, S-2816), introduced by U.S. Sen. Cory Booker (D-NJ).
The federal legislation would revoke the tax exempt status for the NFL and use those funds as dedicated relief to domestic violence prevention.