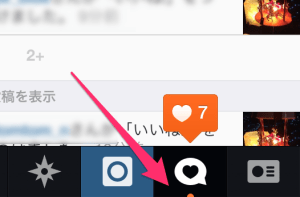 Any avid Instagramer knows that no social media flub is as horrible as having a photo escape friends' scroll depth without a single like, where it will likely wallow in a state of shame for all of eternity.
A new site called nolikesyet.com must hate us all, because it's bringing all those embarrassing posts to light.
"[We] invite you to explore the dark side of Instagram. Will [the posts] get their first likes ever, or are they doomed to be on this website forever?" the site's info reads.
You can browse through all of the like-less photos ever posted to Instagram, but where it gets worse is where it gets personal. Users can actually link their own accounts to see all the photo fails posted by their friends or search for a specific account. If you've been posting some less than stellar selfies and prefer your face not be plastered on Intsagram's wall of shame, we advise you bribe someone to like them. Or delete them.
The site strangely combines fear-mongering phrases like "dark side" and "doomed" with small bits of encouragement to entice you to give the posts their first likes.
"No one will know you liked this," reads one photo as we hover over it. "Help this poor photo," reads another.
(h/t Yahoo).