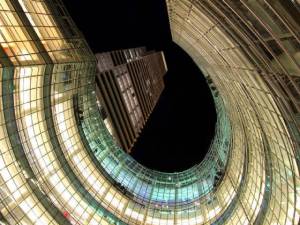 Archibald Cox, the special Watergate prosecutor frequently characterized as "ramrod straight" who was fired by the Nixon administration in the so-called "Saturday Night Massacre" of 1973, was himself a "junior." Cox's father had been Archibald, too. But when the family's third Archie came into the world, there were to be no Roman numerals appended to his name. And it is this second Archibald Cox, Jr. that has recently unloaded a 3,058 square-foot condo at 151 East 58th Street for $17.25 million, according to city records. Wendy Sarasohn and Jamie Joseph, of Corcoran, had the listing.  
There is, of course, very little that is diminutive—in any way secondary, second (or third) best—about the apartment. A luxurious, if somewhat staid, affair, it's a place well-suited to a fellow descended from one of recent history's most prominent lawyers—and from one of its leading literary figures, too; Mr. Cox's great uncle was Maxwell Perkins, editor to Hemingway, Fitzgerald and Thomas Wolfe. We're sure it will do just fine, too, for buyers Gary and Carol Ross, though we can offer little in the way of guidance on the couple's particular intellectual pedigree. (We can say with reasonable certainty that Mr. Ross is a doctor. He's made sure to enter that title into public records, and it's one he acquired via a Phd. in economics, which he in turn parlayed into a role as CEO of Petroleum Industry Research Associates, an energy-consulting firm.)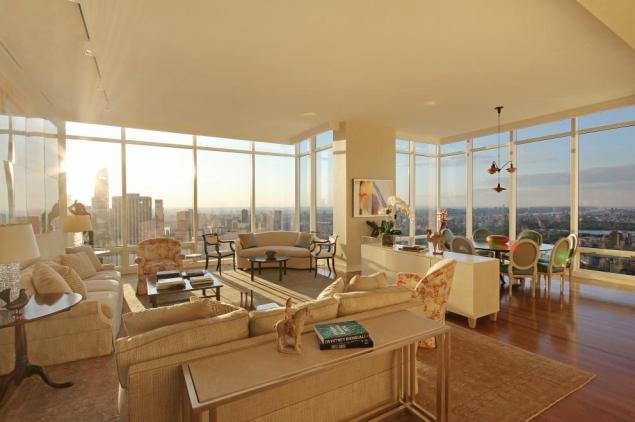 A "sun-drenched corner residence" with "grand entertaining space" and ceilings better than 11 feet high, the apartment, in a field crowded with properties so-crowned, might in fact deserve the distinction of having "unparalleled views." Through its large and numerous windows, one can glimpse both East and Hudson Rivers, a quad of iconic bridges—George Washington, Triborough, Throgs Neck and Whitestone—plus Central Park and majestic croppings of skyline. Some impersonal touches—perplexing selections of wall-to-wall carpet, for example—and a kitchen that appears a bit dated stand out amid an otherwise modern high-floor confection. It's not so bad as to "bring your own architect," but with so many floor-to-ceiling panes, the Rosses will certainly want to bring their own curtains.